Parts & Microfilm: The Fourth Piece of Crowley's 360⁰ Solution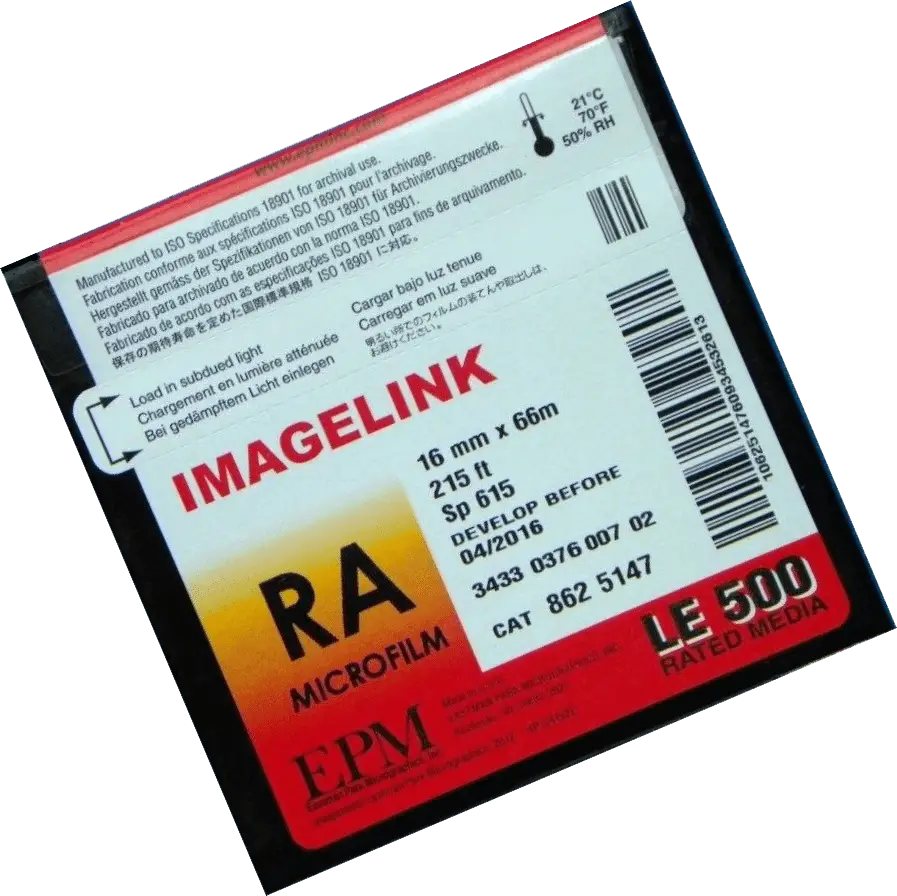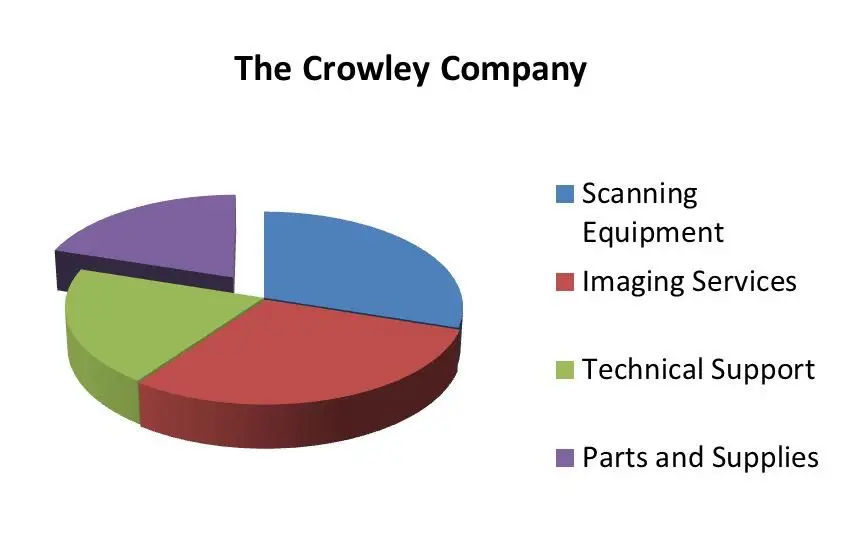 We previously wrote a blog post about Crowley's technical support services – the third of our four solution categories. Our intention was to quickly follow with the fourth category, parts and microfilm, but developing our new website took priority. Now that we've launched the new site (take a peek!),  we're on track to delve into this often overlooked, yet vital, piece of the pie.
Parts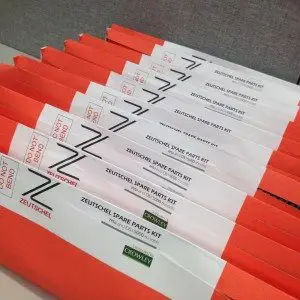 Crowley's international network of partners and our own extensive manufacturing capabilities allow us to stock or source a wide variety of consumable parts for digital and analog imaging products. Consumable parts are those that suffer normal wear and tear and which may require replacement over time (lamps, bulbs, transport belts, filters, cassettes, etc.). We also stock and source spare parts – parts which are not expected to fail, but which can be replaced when they do fail or become damaged. Our goal is always to get consumable and spare parts to our customers in a timely manner, ensuring that any downtime is minimal and reducing associated costs and disruptions to scan schedules.
Not only are Crowley's parts and supplies available for the product brands that we carry, they can also be compatible with select comparable devices from brands including Allen Technical (processors), Microform (processors), Clayton Chemical (processing chemicals), Photomatrix (duplicators) and more.
Supplies
Microfilm Media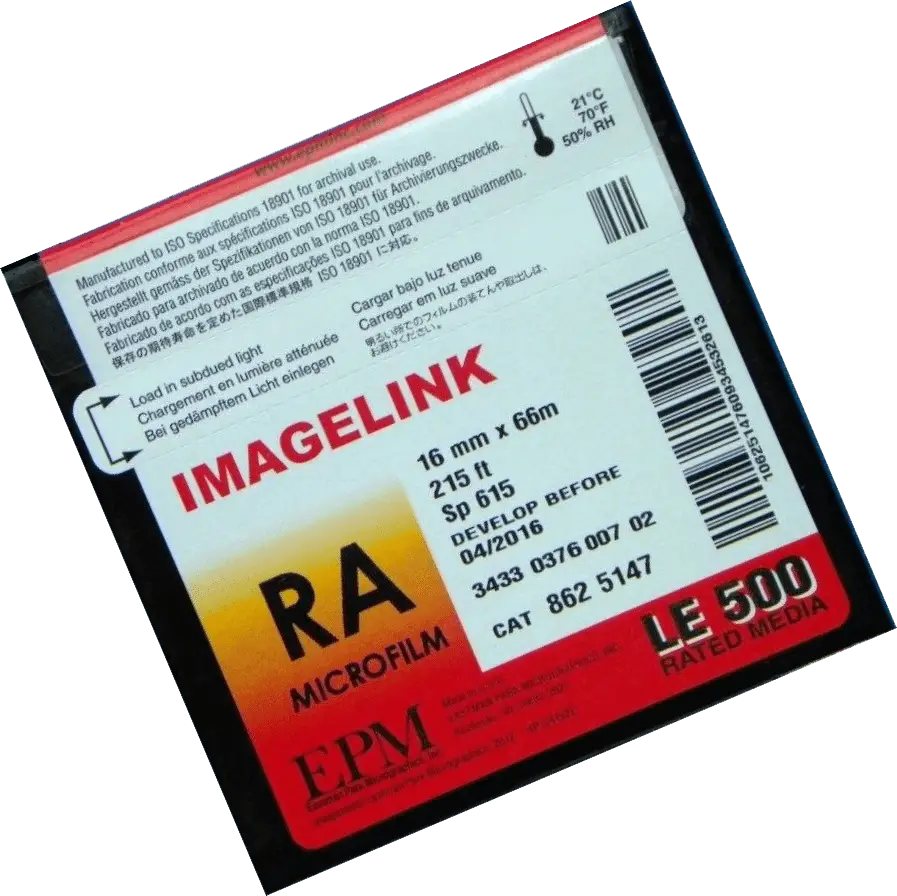 Microfilm is used to write digital images to film via archive writers. Crowley firmly believes, and continues to suggest, that microfilm – with a life span of up to 500 years when stored under the right conditions – is a cost-effective and very dependable method for archiving information. To that end, Crowley is a U.S. distributor of several types of IMAGELINK microfilm, formerly branded as Kodak or AGFA. Available microfilm options include reference archive (RA) media, silver and non-silver duplicating film and computer output microfilm (COM).  (Want to learn more about the process of creating and maintaining microfilm? There's a blog for that.) In addition to raw microfilm, we offer microfilm storage cabinets as well as opaque and clear microfilm leader in 16/35/70 mm 1000 ft rolls.1
Aperture Cards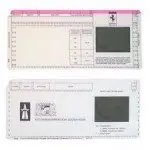 Aperture cards are typically used to archive engineering data. A 35mm microfilm image (often an engineering drawing) is mounted to a card which may have metadata punched into it (called a Hollerith code2) providing details about the image. While they are used less frequently since the advent of digital data, aperture cards were once utilized extensively by organizations such as the U.S. Department of Defense and are still employed in records management functions today.3
The Crowley Company offers aperture card creation from the Wicks and Wilson (WWL) manufacturing and R&D facility in Basingstoke, UK. Continuing its long history of expertise in manufacturing aperture card equipment, chemicals and supplies, WWL is one of the few producers of mounting cards, copy cards, plotter cards, punch/tabulating cards and others.
Visit the WWL website for more information.
Accessories
In addition, Crowley also offers cleaning kits and optional accessories that help to ensure peak performance of scanners, archive writers, duplicators and processors.
Just Ask Kathy!
Kathy Hubbard, our resident parts and microfilm expert, has been with Crowley for 12 years as of this month. She's the person that stocks and sources all the consumable parts needed for our client's (as well as our own) equipment health. She also manages our inventory of microfilm. If you have any questions about Crowley's microfilm, parts or supply offerings, feel free to contact Kathy by emailing parts@thecrowleycompany.com.
For more information, call us at (240) 215-0224. General inquiries can also be emailed to blog@thecrowleycompany.com. You can also follow The Crowley Company on Facebook, Twitter, Google+, LinkedIn, Pinterest and YouTube.
Author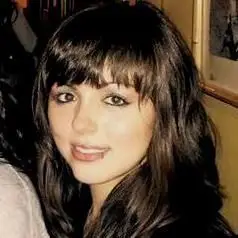 With a bachelor's degree in Mass Communication from Towson University, Camily Bishop serves as The Crowley Company's sales and marketing assistant. A self-proclaimed member of the grammar police and avid reader of classical fiction, you can find her curled up with a good e-book or, on a nice day, experiencing the great outdoors – perhaps at the nearest wine festival.
[1] A microfilm leader is an opaque or clear strip of microfilm with no images on it that is attached to the beginning end of a roll of film to give the roll enough length to load into a take-up reel without covering up any images that might be recorded at the beginning of the roll.
[2] https://en.wikipedia.org/wiki/Punched_card#Hollerith.27s_punched_card_formats