Technical Support – The Third Slice of Crowley's 360⁰ Solution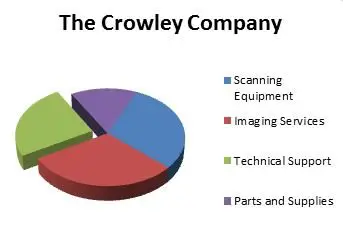 We recently wrote about one of our senior technicians, Steve Sheckels. The blog documented the highlights of his six years (and counting) with Crowley Support and his recollections upon visiting his 50th state while on the job. As a natural follow-up, this blog will shine some light on the capabilities of our entire technical support team.
What many clients don't know is that Crowley customer services don't stop at scanning equipment and imaging services. We also offer technical support along with microfilm, parts and supplies (fodder for another blog) in order to provide our clients with everything they need from start to finish.
Crowley's technical support department plays a big role in the back-end operations of the company. In-house, over ten qualified and certified technicians assist with keeping the scanners in our service bureau operating at peak performance. In the field, they provide scanner installations, training and a range of maintenance services.
Installation and Training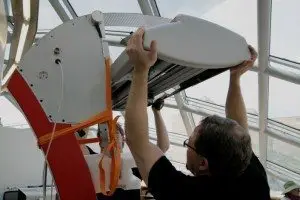 Correct installation is a must for a scanner to operate correctly and create the highest quality images possible. For units with plug-and-play connectivity, such as the Wicks and Wilson C400 aperture card scanner or UScan Universal Film scanner, the technicians will most often guide the client through installation via a webinar. For larger, more complex units such as the Zeutschel OS 14000 TT, the technicians will travel to the installation site, ensure that the environment is conducive to optimum scanning conditions (i.e. no interfering light source) and set up the equipment to manufacturer standards. They also calibrate the unit and/or run any initial tests that are necessary. This on-site installation process usually takes 2-3 days.
Once the unit is installed and ready to scan, the technicians are also available to train staff that will be operating the equipment. Along with their expertise in the technical details of the equipment, Crowley technicians are very familiar with the software, workflow and best practices associated with the particular machine. Most, if not all, have vendor and industry certification specific to each scanner.
Maintenance Contracts and Replacement Options
The Crowley Company selects its vendors in part for the hardiness of their equipment. As a manufacturer for Mekel Technology, Wicks and Wilson and other brands, we take wear and tear into account for design. Therefore, the scanners that we offer typically don't require repair; much of this is due, as mentioned, to their durable design, but a large part is also attributed to preventative maintenance. When clients purchase a Preventative Maintenance Contract (PMC), Crowley technicians are tasked to inspect the equipment once a year and to take necessary steps to ensure that the unit continues to operate efficiently. This can be done at the client's facility with an On-site Agreement or the unit can be shipped back to Crowley headquarters for maintenance with a Depot Agreement. For those units not covered by a standard 90-day warranty or PMC, emergency repair services can be obtained as needed. Other maintenance plan options include phone and web support.
Lower-volume units, such as the zeta and UScan, are also available for an Advanced Unit Replacement (AUR) Agreement. If the unit is not operating at peak performance, this agreement allows the client to ship it back to Crowley and receive a replacement unit. As these lower-volume units are often used primarily by patrons in institutions like libraries and universities, this allows the client to provide virtually uninterrupted access to their users.
Whichever service options our clients choose post-purchase, Crowley's trained and experienced technicians will be on hand to provide timely and thorough support. Here are a couple things our clients have said about Crowley Support:
"Since the installation of our Zeutschel 15000 book scanner late last year, the Crowley technical support team has dealt timely, honorably, skillfully and pleasantly with me and other personnel at the Las Vegas FamilySearch Library." — Linda Isom, Librarian
"As owners of a variety of Mekel and Zeutschel scanners, we have found Crowley's equipment to be top-of-the-line and their post-sales services exceptional." – Jim Modrall, Vice President, BMI Imaging Systems
Questions about equipment installation, training or maintenance?
If you have any questions about Crowley's technical support offerings or are interested in a maintenance contract, please contact The Crowley Company by calling (240) 215-0224. General inquiries can be emailed to [email protected]. You can also follow The Crowley Company on Facebook, Twitter, Google+ , LinkedIn, Pinterest and YouTube.
Author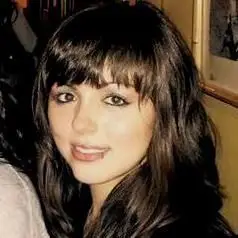 With a bachelor's degree in Mass Communication from Towson University, Camily Bishop serves as The Crowley Company's sales and marketing assistant. A self-proclaimed member of the grammar police and avid reader of classical fiction, you can find her curled up with a good e-book or, on a nice day, experiencing the great outdoors – perhaps at the nearest wine festival.