Get The Most Out Of Your Scanner Investment
Get a Quote for Technical Support from Crowley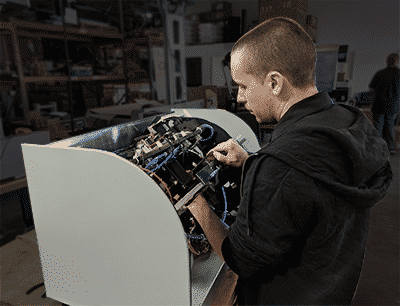 Digital scanners and analog equipment represent a significant investment of an organization's digitization resources. While the initial return on investment can be easily measured by production (labor and output), the ongoing and long-term returns are at their peak when the equipment is well-maintained and working properly.
Typical technical support services include:
On-site installation
System training
Annual/periodic equipment inspections
Annual/periodic equipment maintenance
Emergency repair
Crowley's technical support extends worldwide and across a diverse range of products. Experienced technical support staff travels throughout the U.S. or works from Crowley's Maryland, California and UK labs to install, train, troubleshoot and correct equipment, scanning and software issues. The team is bolstered by partnerships with certified third-party technical support vendors, ensuring quick turnaround and a high-level of quality service.
Learn how ongoing technical support can help clients protect and maximize hardware investments in this overview of Crowley's technical services: