New Website Enhances Search for Clients
Do you remember the Sears "Big Book" – the three-inch-thick, three-pound tome delivered to homes annually until 1993? Children pored over the toy section; women dreamed through the home goods; and men went directly to car accessories and tools. For more than 100 years, the Sears catalog served as "a mirror of our times, recording for future historians today's desires, habits, customs and mode of living"[1].
As we launched The Crowley Company's new website this week, with its 210 pages, I am reminded of the Big Book.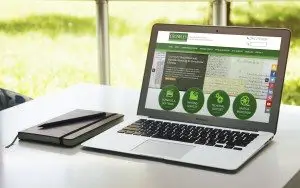 For one – it's a BIG site. (According to our website developer, 270net, their average site has 10-30 pages.) Because of this, our challenge was to develop site navigation that would make it easy for records managers, librarians, archivists, historians, county clerks and others to easily find that for which they're looking. To do so, we created four key sections: Scanners and Software; Imaging Services; Technical Support; and Parts and Microfilm.  Clicking on any of these four buttons (shown in the photo above), or making a selection from the extensive mega menu that drops down from the top navigation bar, saves search time and gets viewers to the topic they're interested in quickly. There's also a nice big search box for those that just want to get where they're going fast.
For another – this website is a mirror of our times…and times past. If you have a chance to read our blogs and case studies, you'll see how Crowley's capture equipment or imaging services partner with clients on projects that range from the mundane to the extraordinary. We are very literally "recording for future historians" by working with today's. Our new site features case studies and blogs paired with the equipment or service they utilize so that viewers can see how those with similar requirements were able to be successful.
Why so big?
The website is not big for big's sake. It's big because Crowley's goal is to offer clients a true full-cycle solution for imaging and records reformatting. If we need it, we've learned that you need it too.
Engaging in every cycle of preservation technology means that we sit in our client's seats. We use the same brand scanners and micrographics equipment in our service bureau that we make and sell or resell. We digitize collections from all media – or preserve digital files to microfilm – and share your analog and digitization infrastructure, production and technical requirements. We have the same equipment maintenance and parts needs as those we serve.
With that in mind, our new site features:
Easy navigation and search
A responsive design for desktop, tablet or mobile viewing
Technical details and specifications
Stories about people, projects and successful solutions
We hope you'll take the opportunity to look around the new site and learn more about The Crowley Company and our offerings. On the new WordPress platform, edits and updates are easy, so let us know if you have a suggestion.
Editor's note: A big thank you to 270net for their efforts in building this site with us. When asked if there was anything notable about the site, other than its sheer size and some of the special programming functions we desired, they responded (ever so diplomatically), "Client requests really pushed us to think outside the box on how to leverage what we knew WordPress could do to provide comprehensive solutions." Well done!
Author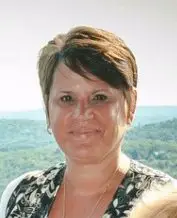 Cheri Baker, Crowley's former Director of Communications, has retired but retains her love for writing and all things Crowley. With a career that spans newspaper, agency and corporate communications, her goal remains to dig behind the scenes and tell the story - whatever it may be. Find Cheri Baker on LinkedIn+
[1] Sears News Graphic, 1943: http://www.searsarchives.com/catalogs/history.htm