Behind the Film: Creating and Maintaining Microfilm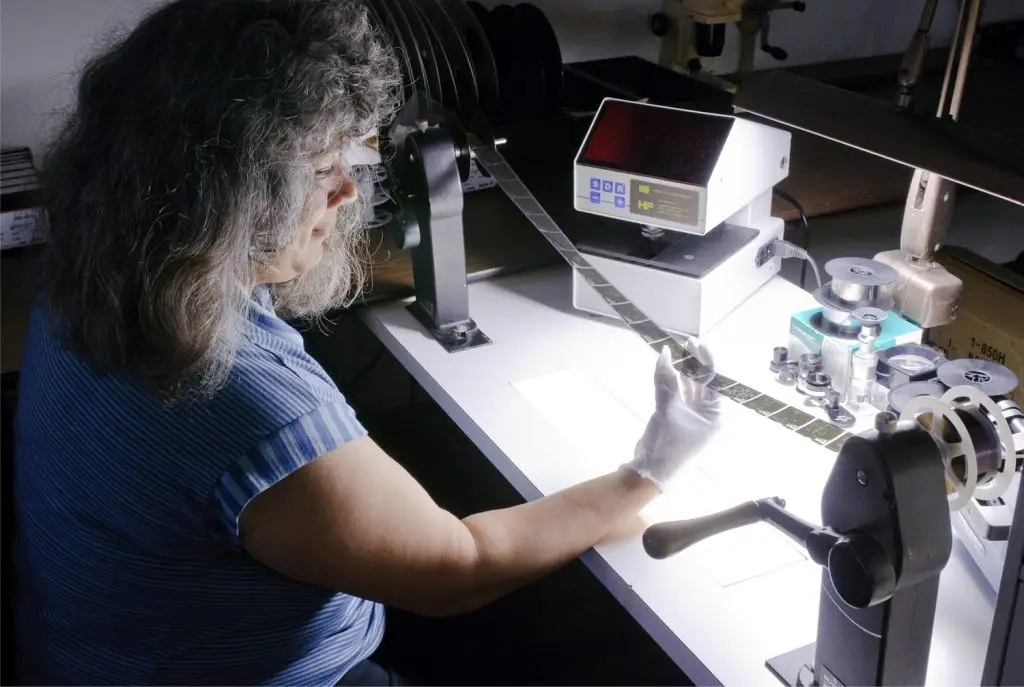 In a recent blog post, we continued the discussion on why microfilm as a preservation media remains relevant in today's archival and records management industries due to its long lifespan, utility for disaster recovery, image quality, and other factors. As a follow-up to this conversation, I was curious about the behind-the-scenes and wanted to discover how people preserve information on microfilm. Fortunately, there is a fully-staffed conversion service bureau just a few yards from where I sit, and I was able to talk with micrographic technician Tina Lamb to find out how we actually turn digital images into microfilmed records.
I started from the vantage point of two of our manufactured brands: Houston Fearless (HF) Processors and Extek Microsystems. The Crowley Company purchased these product lines in 2003, but the brands themselves have been in the industry for over 50 years (as further testament to the longevity of this media).  Current users of these products include international organizations that still primarily use analog media for record-keeping and, domestically, universities, historical societies and military bases that adhere to preservation standards in order to archive key records and cultural assets. The way people use these units helps demonstrate how microfilm is created and maintained.
Film Creation
Materials are digitized and the digital images are subsequently "written" to film using an archive writer such as the Zeutschel OP500 or IMAGELINK 9600. The writing process begins by importing the digital images to the archive writer software. Then, with regards to the OP500, the image is displayed on a monitor inside the equipment which reflects off of two internal mirrors, plotting the reflection onto the microfilm. In layman's terms, the archive writer takes a picture of the digitized images.
Film Processing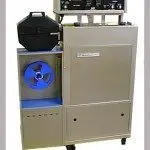 Film processing incorporates a series of chemical baths using processing equipment like the HF MiniLabMaster 200 NP. The film from the archive writer goes through a developer, a wash, a fixer, two more washes and a dryer. This process makes the images permanent and light-resistant. HF Processors are designed to handle various types of microfilm including black and white or color and 16mm, 35mm or 105mm widths. With adjustable film speeds/output, HF processors allow users to achieve the desired film density according to the preservation standards required. The South Carolina Department of Archives and History states, "Density measures the contrast between the image and the background." It continues, "Density readings generally range between 0.8 and 1.3."[1]
Quality Control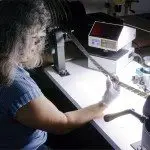 A regional conservation center states, "The responsibility for quality control should not rest exclusively with the vendor. The institution should also conduct its own inspection to determine compliance with contractual specifications."[2] Although Crowley Imaging makes quality control a requirement for all microfilming projects, clients are encouraged to do their own analysis. "… microfilm vendors should thoroughly inspect processed first-generation film, including: a frame-by-frame inspection to detect filming errors … visible defects … missing pages, and the number of splices on each reel," along with resolution tests.[2] The University of Illinois at Urbana-Champaign recently purchased an Extek 4004 Densitometer, which measures film density, and an HF Inspection station for their quality control. "Our library plans to use the equipment to inspect vendor-created microfilms of historical newspapers," states Annette Morris, Preservation Reformatting Coordinator.
Film Duplication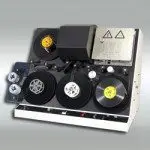 Once the film is created and inspected, many organizations require three copies of their microfilmed records: the master negative copy, which is used solely for archival purposes; a duplicate negative; and a service copy, generated from the duplicate, which is available for patron or record management use.[2] "This multi-generational structure ensures the preservation of the master negative."[3] Crowley offers Extek Microsystems brand Silver and Diazo Duplicators; these models create either silver halide or diazo duplicates from silver halide, diazo or vesicular masters. Crowley also offers various types of IMAGELINK brand microfilm ideal for film writing or duplicating. The choice of film type depends on user-defined preservation standards and intended use. There are advantages and disadvantages to each type, [4] including:
+ high-quality images, high life expectancy, used universally
           – strict environmental standards, higher cost, scratches easily
+ highest quality after silver, durable, more affordable than silver
– light and temperature sensitivity
+ inexpensive and durable, requires no chemical processing
– low resolution, not the best for making copies, pressure and heat sensitivity
Quality Control of Duplicates
Once the duplicate has been created, it should be quality control tested to ensure that the image quality is as close to the master as possible (see previous section on quality control).
Storage and Preservation
If stored correctly, microfilm has a life expectancy of up to 500 years so it is critical that the master negatives be stored according to archival preservation standards.[5] Some standards are set to ensure that the masters do not come in contact with corrosive materials. "You can store microfilm on shelves, racks or in storage cabinets. Those shelves or cabinets, however, like the cores and containers, should be made from non-corroding material … Do not store microfilm on, or in the same room as, shelves made of wood, pressboard, or particle board. These materials give off fumes that may damage the film. "[6] Other factors to consider include fire safety, humidity, temperature and security.
If the right equipment is used and preservation standards are upheld in processing and storage methods, then microfilm can serve as a very useful and long-lasting archive media.
QUESTIONS ABOUT MICROFILM CREATION, DUPLICATION OR PRESERVATION?
If you have any questions about microfilm and the preservation process or would like quotes on microfilm, microfilm scanners, archive writers, microfilm processors or duplicators, or microfilm digitization, please contact The Crowley Company by calling (240) 215-0224. General comments and inquiries can be emailed to blog@thecrowleycompany.com.
Author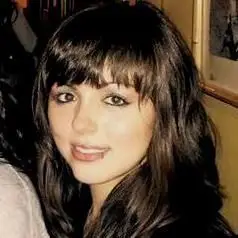 With a bachelor's degree in Mass Communication from Towson University, Camily Bishop serves as The Crowley Company's sales and marketing assistant. A self-proclaimed member of the grammar police and avid reader of classical fiction, you can find her curled up with a good e-book or, on a nice day, experiencing the great outdoors – perhaps at the nearest wine festival.
---
4 Responses