Wicks and Wilson Celebrates 40 Years
For many, 1973 doesn't seem that long ago. In the United States, a small company called Federal Express was born, Secretariat won the Triple Crown, Burger King broke marketing ground when they told customers they could have it their way, 7-Up became the uncola and President Richard Nixon (in)famously stated, "I am not a crook."
Across the pond, the United Kingdom became a fully-fledged member of the European Economic Community (today's EU), an international oil crises caused the government to impose electricity rationing on the country's businesses, Kate Beckinsale was born, Pink Floyd released Dark Side of The Moon…and a company named Wicks and Wilson was incorporated.  While the latter may not have made the evening news in 1973, today it is a digital imaging industry giant with success that has withstood the test of time.
WICKS AND WILSON HISTORY
Incorporated in November 1973, Wicks and Wilson was originally located in West London before moving to the town of Basingstoke in the Hampshire region of England – a medium-sized town with a Tudor past that is now considered part of London's "commuter's belt."  Wicks and Wilson was formed by Tony and Margaret Wicks and Terry Wilson with an initial focus on the manufacturing of aperture cards and chemicals.
When PC's arrived on the market in the early 1980s, Wicks and Wilson aperture card duplicators were among the first machines to offer computer-controlled microfilm equipment. Later in the decade, Wicks and Wilson became the first to manufacture a full range of scanners and plotters for aperture cards which were sold worldwide through a network of resale partners.
In the late 1990s, the company applied its design skills and manufacturing expertise to develop a popular series of 16/35mm microfilm and microfiche scanners. These units, the Scanstation series, continue to be updated and in use worldwide today.
In 1999, the company was the subject of a management buyout in order to allow the Wicks' to retire. Terry Wilson had retired in 1986 and, sadly, passed away this July just short of his 95th birthday. Bob Brash, Ian McMinn and Bob Randall became the company principals and took the firm into the 21st century. Wicks and Wilson once again broke ground with the development of the innovative C-series aperture card scanner, the first-ever desktop USB aperture card scanner.
More than a decade later, the firm was sold in a friendly offering to The Crowley Company, which allowed the former principals to retire. Crowley has continued to nurture the talent of the staff and has expanded the firm's offerings and reseller network.
WICKS AND WILSON TODAY
Today, with a strong core staff – many of whom have been with the firm for decades – the Wicks and Wilson division is known not only for their aperture scanners and Scanstation series, but for the UScan Universal Film (UF) scanner that was released in June of last year. Already in its third generation, the UF Series scanner is finding great use in libraries and government offices where patrons and corporate archivists need to view, scan or copy records or photos from microfilm, microfiche, negatives and more. Additionally, Kevin Keeler, head of manufacturing, has been appointed vice president of research and development for Crowley's UK and California operations.
"The Wicks and Wilson division is a strong complement to our business model," notes company president Christopher Crowley. "As a brand, and working together as a part of Crowley, Wick and Wilson continues to improve and make an impact in our industry. This first 40 years is just the beginning." Keeler agrees. "For 40 years, Wicks and Wilson has been a leader in technology," he says. "Now, working under the Crowley umbrella with R&D on two continents, we'll continue to develop the next generation of market-leading products."
CELEBRATING UK-STYLE
This September, the Wicks and Wilson team celebrated an early anniversary by embarking on a City Explorer GPS treasure hunt in London. In addition to team-building, it provided a relaxed (although competitive!) atmosphere to reminisce. Here are a few employee stories: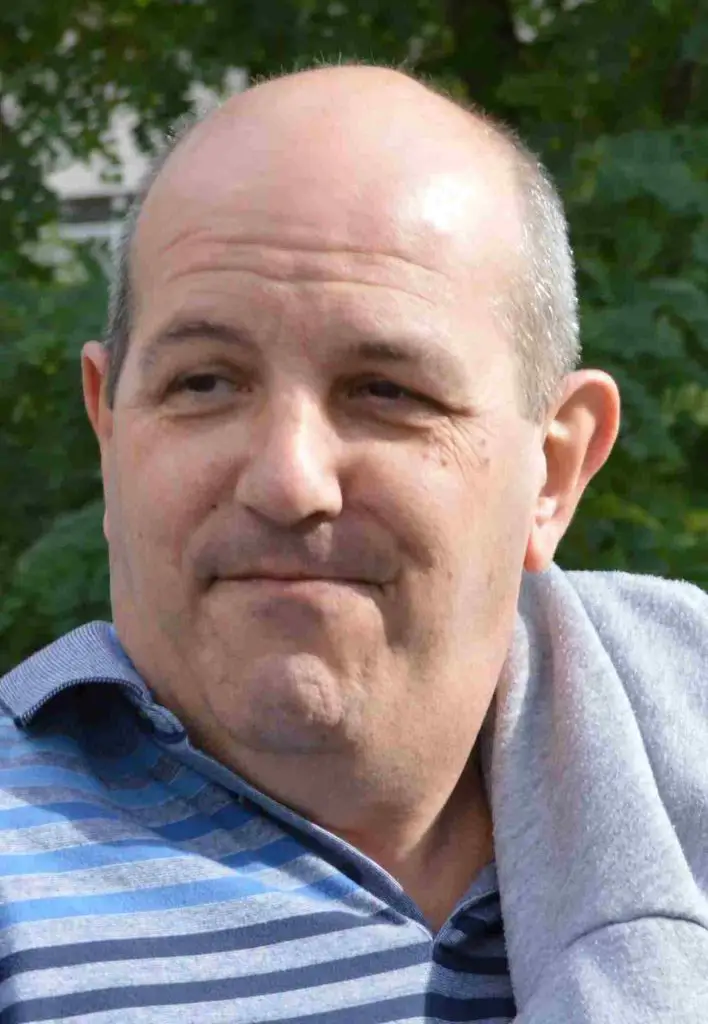 Nick Edwards, 38 year employee
"I joined WWL on 1st September 1975. I was the sixth employee, but three of them owned the company! When asked why I have stayed so long I always answer "It's the secret of keeping me young."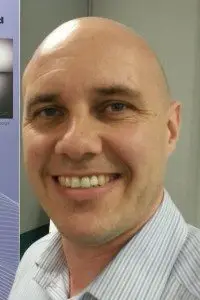 Chris Richards, one month employee
"Coming from several large corporations where you are just a number, it can take quite a while to find your place. Wicks and Wilson is like working with your family.  It's easy, comfortable and you just slot right in place.  The products are complex and interesting and working alongside our colleagues overseas adds another dimension that will be exciting and fruitful."
Bob Kane, 36 year employee
"I joined the company in October 1977 to produce the D200 Aperture Card Duplicator. In the intervening years, the company has produced a succession of innovative microfilm products, a history I am pleased to continue into the future within our Crowley group."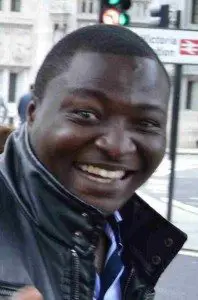 Daniel Okebukola, three month employee
"I love it here… not only as a good working environment, but also as a large family of genuine people that care. I have acquired a lot of experience here and am very happy that my programming skills are being utilized in meeting the objectives and goals of the organization."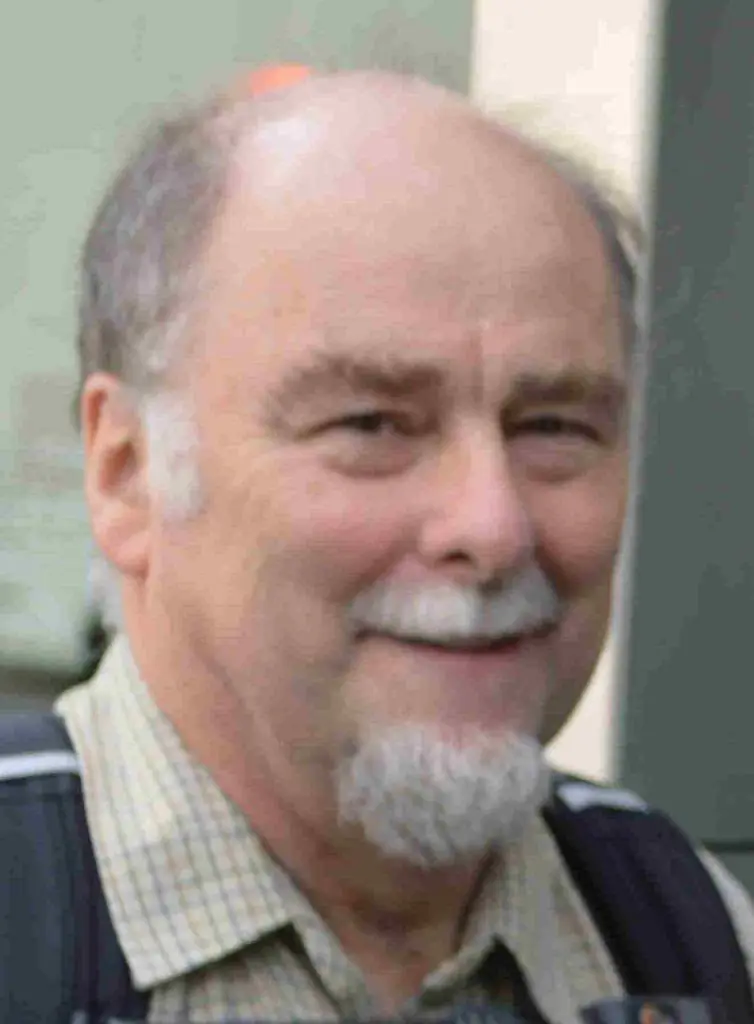 Chris Clarke-Williams, 33 year employee
"It seems almost a lifetime ago when I was interviewed for a job in 1980. I remember Tony Wicks joining the interview and asking me why I liked gardening.  My answer was that it was quite different from engineering because you had to wait for things to happen in their own time.  This must have been the correct answer because I was asked to start in the morning.  The job has been good to me, paying my mortgage and putting food into the mouths of my family. I hope I have given something in return."
FIND OUT MORE
For more about 1973 in the U.S. (including a darn good playlist), click here.
For more about 1973 in the U.K., click here.
If you have any questions or comments, please contact The Crowley Company by calling (240) 215-0224. General inquiries can be emailed to [email protected]. You can also follow The Crowley Company on Facebook, Twitter, Google+, LinkedIn, Pinterest, and YouTube.
8 Responses