Beyond Digitization: Consultation Services
Crowley offers Expertise in Collection Assessment, Project Management and Image Accuracy
Get a Quote on Consultation Services
Enhanced Support for Digitization Project Success
Over the past four decades, the imaging professionals at Crowley have worked side-by-side with the industry's leading archivists, collection managers, librarians, court professionals, records managers and others whose responsibility it is to both preserve and permit access to historical, legal, personal, medical, public and critical records. We have been the fortunate beneficiaries of much unique collection knowledge over the years.
When paired the practical knowledge gained in our diverse scanning operation, the technological advancements of our scanner manufacturing teams and the multi-layered requirements of a rightfully demanding clientele, Crowley Imaging has both earned and developed the skills to assist those tasked with new or overwhelmingly large-volume digitization projects.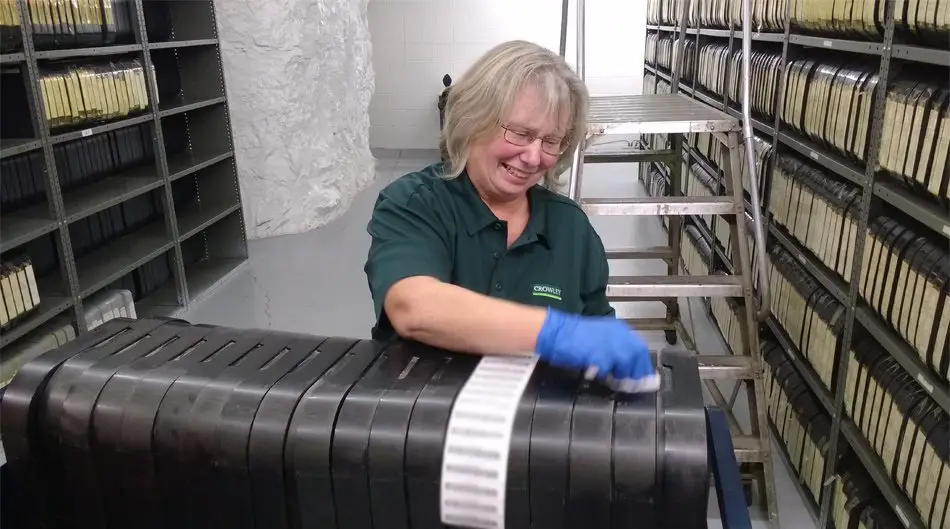 Areas of digitization consultation expertise include:
Collection Assessment. From assessing the condition of original materials to counting images to organizing/prepping collections for large-scale digitization, Crowley Imaging has the know-how, personnel and tools to either get the job started or to take it from beginning to end.
Project Management. Having been located just outside of the nation's capital since inception, Crowley understands the need for security and in-house project requirements. Not every digitization collection can leave the premises. Crowley can help to supply:

Qualified personnel

from data entry clerks to scan operators to post-processing professionals

Top-tier scanning equipment

. As both a manufacturer and distributor of brand names such as Mekel Technology, Wicks and Wilson, InoTec and Zeutschel, Crowley can cost-effectively provide the capture equipment best-suited to project needs

Image quality

. Crowley's imaging experts take the time to understand the end-use of the project images and can help determine – and meet – the proper level of dpi, resolution and industry standard ratings.

Cost management

. As a for-profit business that specializes in the digitization of very high volumes of images from most media, the Crowley Imaging team is continually finding ways to reduce the capture-to-end-use per image costs. Our approach to your project is the same as it would be if the project were to be scanned at the Crowley facility – to maximize production efficiency without sacrificing quality.

Image Accuracy Consultations. With the increased interest in, and requirements for, meeting image capture standards such as FADGI, ISO or metamorfoze, it's imperative that your digitization or scan system vendor understand the correlation between media, environment, scan system, operator and output. Crowley has technicians on staff able to train operators on achieving specific standards and/or to assess image quality and accuracy issues. Available only on scanner brands represented by The Crowley Company.
Custom Manufacturing and IT Solutions. As manufacturers of the leading microfilm and microfiche scanners used throughout the world, the Crowley mechanical, electrical and software engineers are constantly improving our Mekel Technology, Wicks and Wilson and Crowley scanner brands. Beyond developing and manufacturing our own brands, Crowley works with organizations and individuals to develop imaging-related hardware and software solutions in all verticals.
Contact Crowley to find out more about these digitization consultation services and others
Call (240) 215-0224 or complete this form.