The Crowley Company Awarded Product of the Year, Additional Honors in 2023 Modern Library Awards
Frederick, Md. – The Crowley Company (Crowley), an award-winning and worldwide leader in digitization scanning solutions and services is thrilled to announce the firm's 2023 LibraryWorks' Modern Library Awards (MLAs) recipients. The ninth annual award program includes the first scanner to receive the program's coveted Product of the Year award, the Zeutschel ScanStudio Cultural Heritage Scanner, and high award honors for Crowley Digitization Services and hardware products. Since the program's inception in 2015, Crowley has been recognized with 34 top awards, view them all here.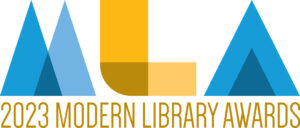 Jenny Newman, MLAs program manager and publisher says, "It's hardly a surprise that Crowley scored so well and was awarded Product of the Year. They've been at the forefront of the industry since their company entered the market in 1980."
Modern Library Awards Program Criteria
The MLAs program was created to recognize the top products and services in the library industry. Applications for the 2023 awards were submitted in the Fall of 2022, batched into small groups and sent to the LibraryWorks database of more than 80,000 librarians at public, K-12, academic and special libraries for judging. Only customers with experience with these products or services were permitted to judge, resulting in an unbiased format. All applications were ranked and scored on a numeric basis from 1-10 and focused on functionality, value and customer service.
The Crowley Company's 2023 Honorees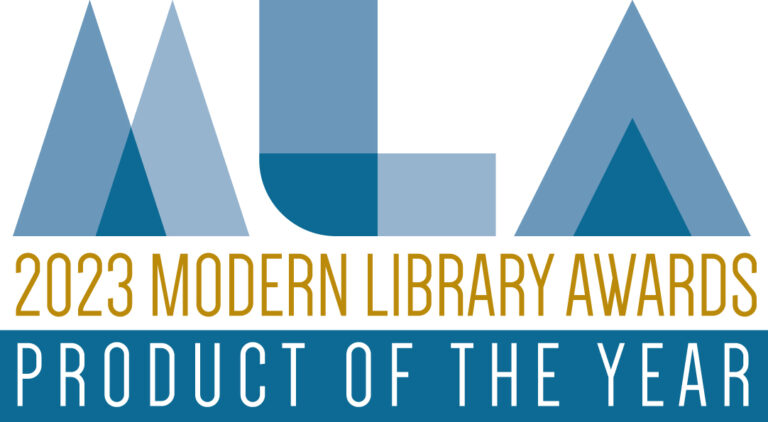 Zeutschel ScanStudio Cultural Heritage Scanner.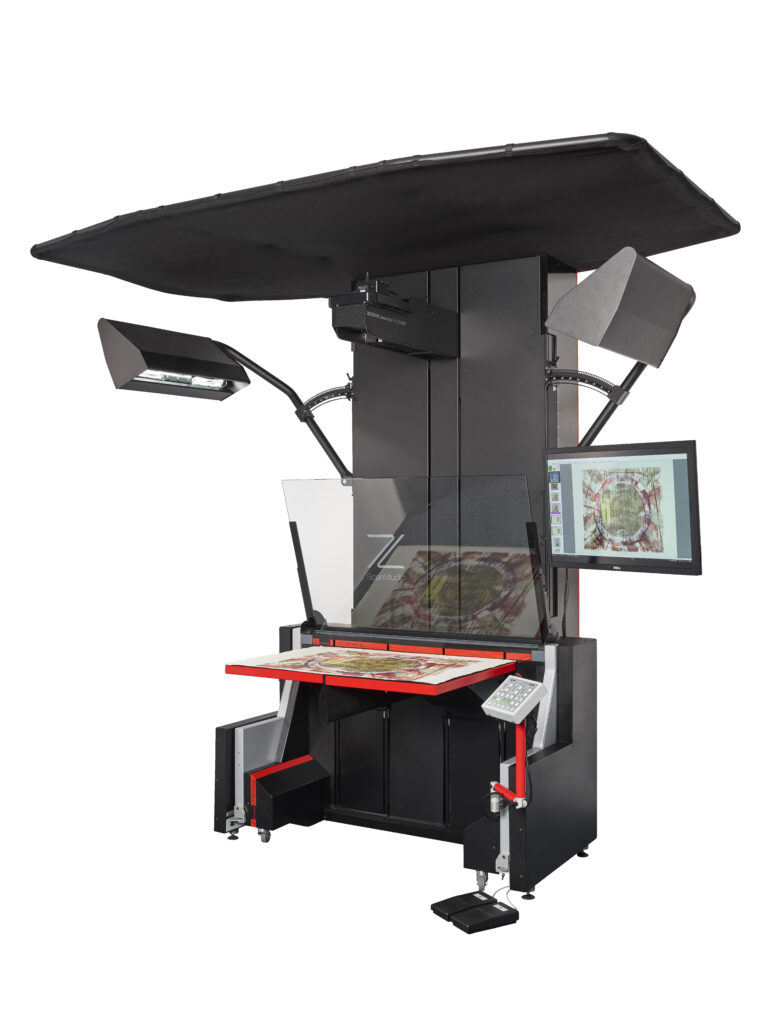 Product of the Year and three-year consecutive Platinum honoree, the Zeutschel ScanStudio cultural heritage scanner offers an all-in-one digitization station for libraries, archives and museums that hold diverse collections and media types. Using a 100- or 150-megapixel camera, interchangeable lenses and capture beds, the ScanStudio has proven to be a highly effective and efficient scan system for both reflective media (such as maps, prints, rare books, 3D objects and blueprints) and transmissive media (all photographic materials including negatives, glass plates, daguerreotypes and more) in up to FADGI 4-star quality.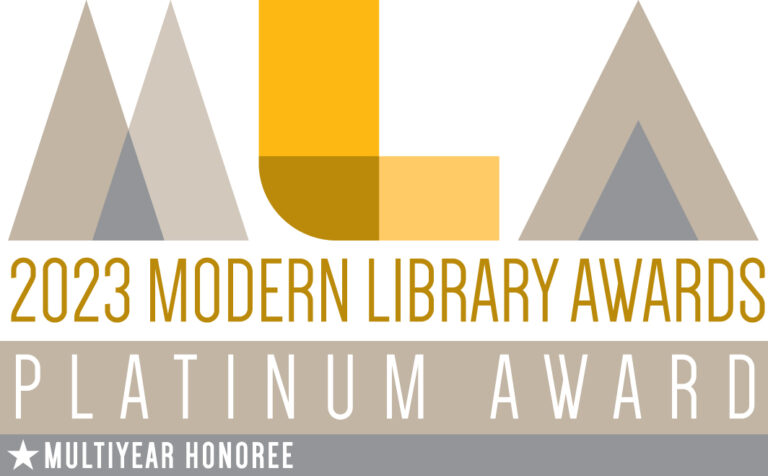 Crowley Digitization Services.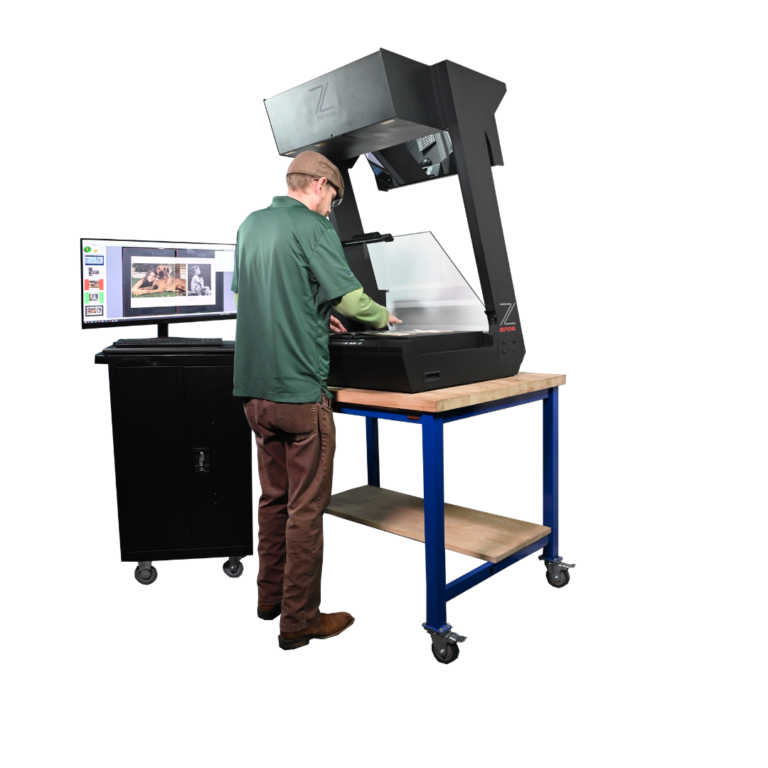 A sixth-year Platinum and two-year Service of the Year honoree, Crowley Digitization Services has served the imaging needs of librarians and archivists since 1980 with capture services for all still media collections such as documents, genealogy research, photos, newspapers, maps, books, microfilm and more.
Offering high-quality conversion of analog collections into easy-to-use digital files, Crowley's Digitization Services team helps libraries keep their communities digitally connected to vital research and special collection materials. Crowley's tenured operators, unique full cycle approach to digitization services and expansive industry knowledge allow the team to understand, accept, adapt, foresee and react to any capture challenge, making scanning convenient for all clientele.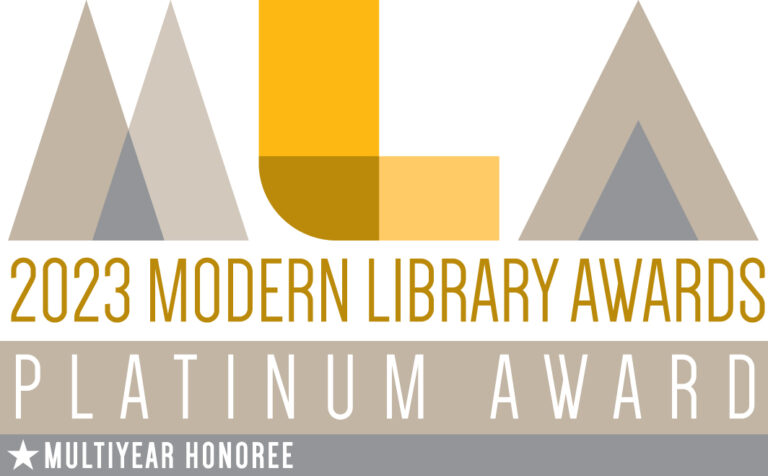 Mekel Technology MACH-Series Microfilm Scanner.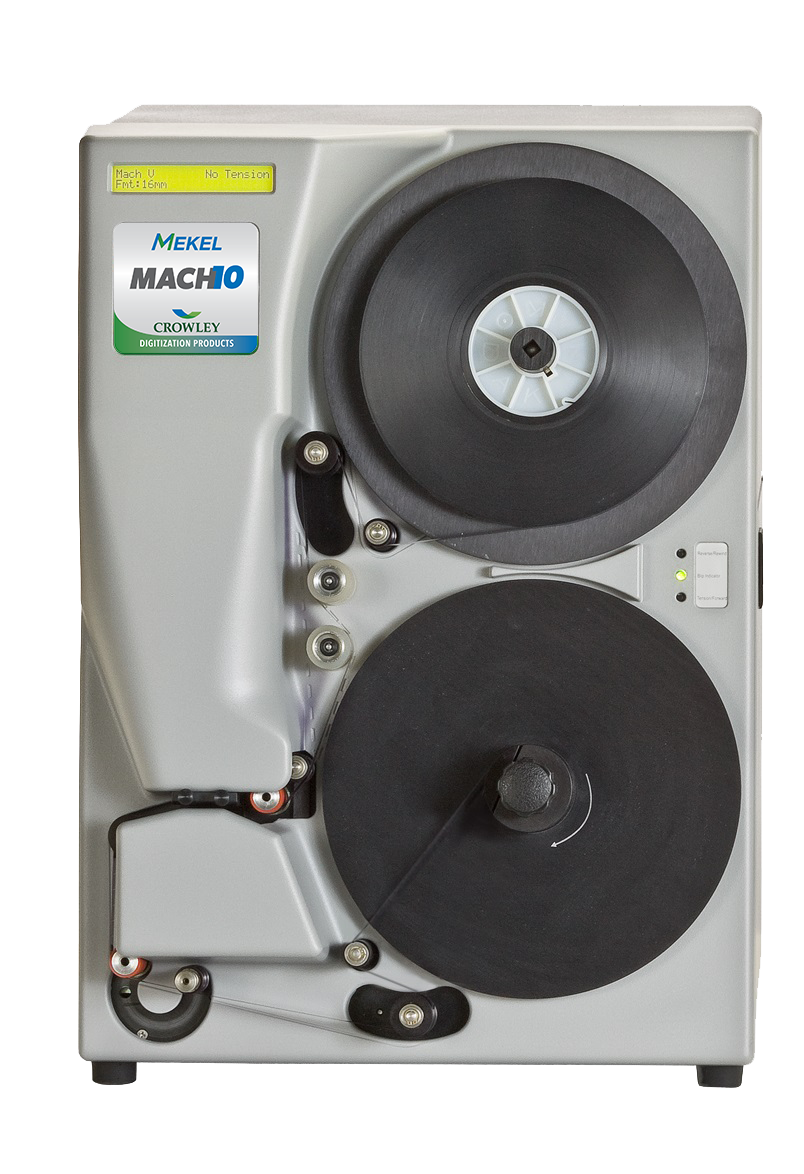 Since manufacturing the world's first production-level microfilm scanner in 1981, Mekel Technology has led the micrographics digitization field for 33 years and counting. A four-year Platinum and one-year Gold honoree, the Mekel MACH-Series Microfilm Scanners have become the industry standard for microfilm capture in libraries, archives and other recordkeeping institutions around the world.
The Mekel MACH-Series scanners offer high-performance microfilm scanning at speeds up to 1400 images per minute using a vertically aligned film transport for enhanced stability, superior image quality of up to 600 dpi true optical resolution (including 3-star FADGI capability). Ideal for libraries and archives, the Mekel's operate using the Quantum software suite which ensures fast and accurate image capture and editing, simplifying the digitization process from job set-up to final image output and eliminates the need for rescans.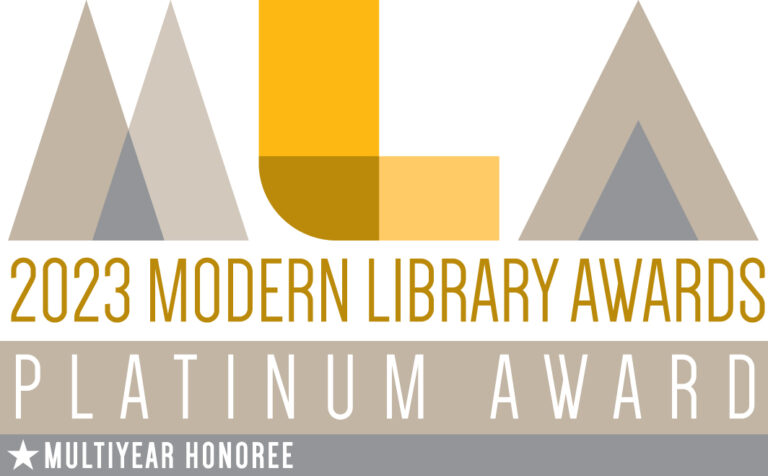 Crowley UScan+-Series Universal Film Scanner.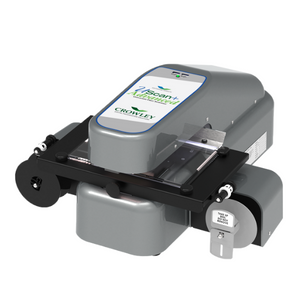 Fast, accurate research tools rule the library world. A two-year Platinum and one-year Silver and Gold honoree, the Crowley UScan+-Series Universal Film Scanner has an intuitive design and multi-use functionality of four separate scanners in one, offering the ability to view, scan, save and share images from microfilm, microfiche, aperture cards and film negatives.
Ideal for libraries, museums, universities, archives and other organizations, the UScan+-Series offers patrons ease of use, high image quality when working with film collections. Often used as a modern replacement to outdated microfilm reader-printers, the UScan+-Series offers additional features such as one-click capture, learning users' favorite focus and zoom positions and batch scanning modes to enhance efficiency and speed.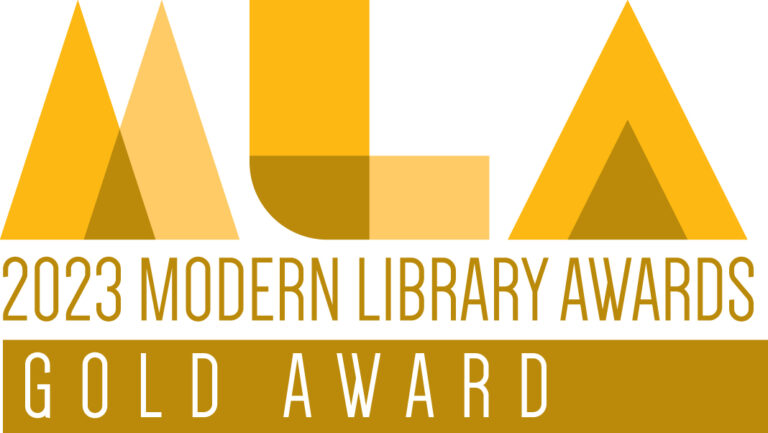 Zeutschel zeta Book Scanner.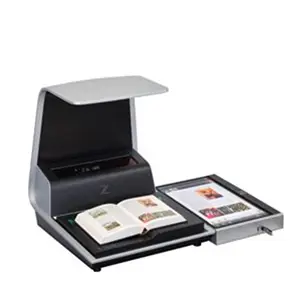 A four-year Gold and two-year Platinum honoree is a library favorite that can quickly replace traditional copiers in public and academic libraries around the nation. It is ideal for libraries, universities, records management operations and other organizations that require an easy-to-use walk-up system or a scanner for lower-volume archival capture. With an easy-to-use touchscreen interface, the zeta allows patrons and operators to easily convert books, magazines, loose documents and other materials to a variety of digital formats that can also be saved to a USB or in the cloud. The Zeutschel zeta uses a space-saving tabletop design and can be easily transported between departments, libraries and classrooms for added value. Delivering high-quality images quickly, the zeta allows patrons to operate faster in one-tenth of the time compared with older technology.
Past award-winning scanners not mentioned above include the Zeutschel OS Q-Series, OS 14000, OS 12002-Series archival scanners and Crowley ODS overhead document scanner.
For more information about The Crowley Company and its products and services, please visit www.thecrowleycompany.com or call (240) 215-0224.
###
About The Crowley Company
The Crowley Company is a world leader in digital scanning technologies manufacture and resale and provides an extensive number of digital document and film conversion services to the library, academic, publishing, commercial, government and archive sectors. The firm has three locations in Frederick, Maryland, San Dimas, California and Basingstoke, UK.
About LibraryWorks
LibraryWorks helps administrators to make informed decisions about library technology, automation and software, collection development and management, facilities and furnishings, staffing, purchasing, and other areas that drive effective strategic planning and day-to-day operations. Our family of resources can enable you to identify best practices, monitor trends, evaluate new products and services, apply for grants and funding, post or find a job, and even enjoy some library humor.
About the Modern Library Awards program
The Modern Library Awards (MLAs) is a review program designed to recognize elite products and services in the market which can help library management personnel enhance the quality of experience for the library user and increase the performance of their library systems.