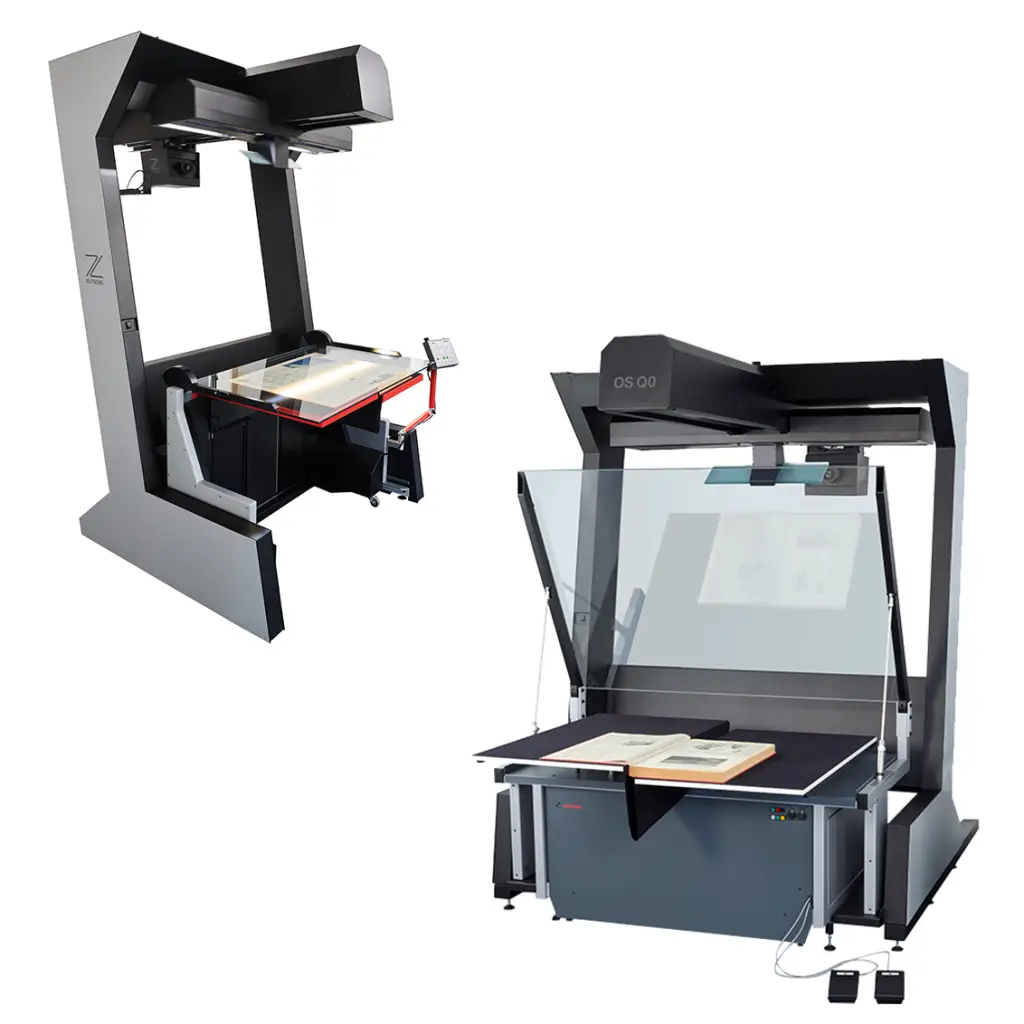 Zeutschel OS Q Overhead
& Large Format Scanners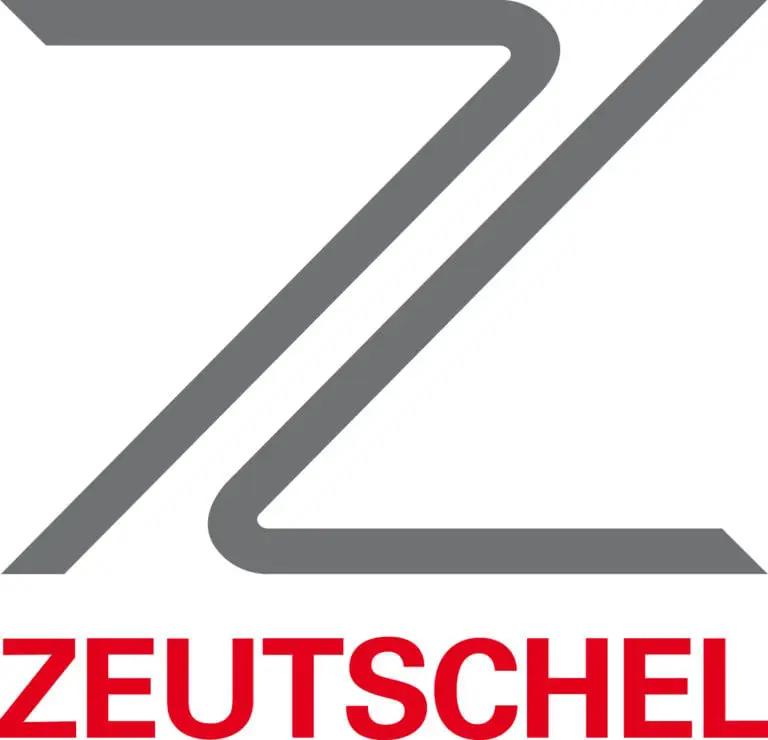 Ushering in a new generation of Zeutschel's German-engineered archival capture hardware, the OS Q overhead book scanner line enhances the reputable scanning power of its acclaimed predecessor, the OS 14000, with faster scan speeds and new camera technology.
Ideal for books, documents, photographs, large-format scanning, and fragile materials and other flat or bound media, the OS Q overhead book scanners' flexibility and high-quality scans make it an asset for libraries, archives, museums and others with diverse collections and digitization needs.
Advantages
The OS Q is a Modern Library Platinum award winner.

Quality. A high-powered camera and gentle, illuminating lighting allow images to be captured to the highest of current image quality standards, including FADGI 4-star. For even higher capture quality, check out the OS HQ model which features a Gigapixel camera.

Productivity

. The Zeutschel OS Q overhead book scanner series use parallel scanning in both directions to increase production. Multi-thread capabilities allow operators to scan and save images simultaneously. A camera link interface provides quick data transfer between the scanner and PC for additional production speed.

Flexibility

. The modular scan systems can utilize interchangeable tables or book cradles to allow for customized digitization depending on specific project or collection requirements.
Looking for even higher image quality and resolution? Check out the OS HQ Overhead Scanner model which features the same flexibility and productivity while using a GigaPixel camera for more advanced capture quality.
RGB line sensor (3-channel, CMOS technology)
Up to 600 ppi resolution
3.5 second* scan cycle speed
Interchangeable book cradle and table options
Bi-directional scanning
Internal image processing with 96 bit depth
True RGB capture on each pixel (no color interpolation)
Perfect Book – 3D scan technology for perfect book curve correction
Optical zoom (optional)
Capable of capturing FADGI 4 star-rated, full Metamorfoze and ISO 19624-1 images
Q0 model: A0-size (46.8″ x 33.1″ scan area)
Q1 model: A1-size (36.4″ x 27.5″ scan area)
Q2 model: A2-size (23.4″ x 16.5″ scan area)
*Using 200 ppi resolution at A1 size

Looking for other scanner options? Click here to view other A1 and A0 Overhead Scanners.
Visit Crowley's Technical Support section for information on scanner maintenance, warranty, contract options and more.