Happy Hanksgiving, Part Four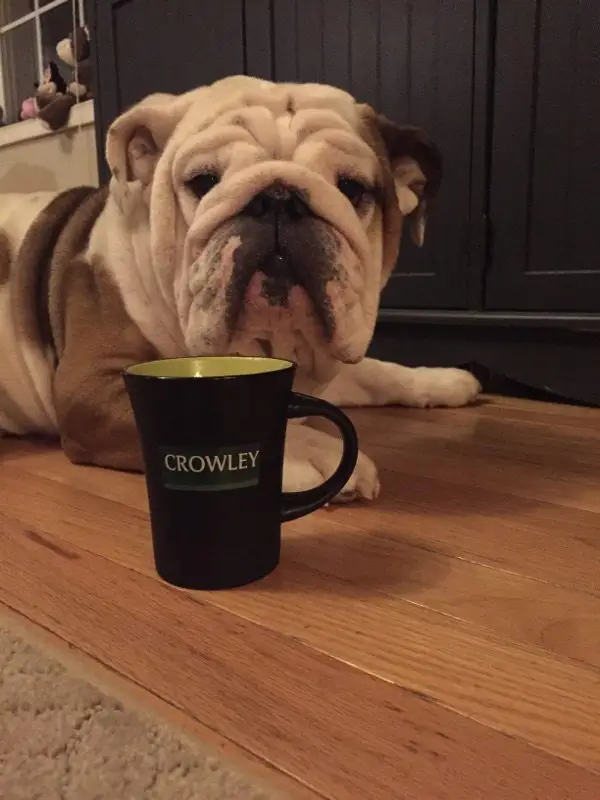 What a difference four years makes! When we first followed Hank, the beloved English bulldog of Crowley's technical support administrator, Cassie Hahn, around the halls of Crowley three years ago he was a small ball of pudge waddling past adoring employees and modeling atop patron book scanners. Since then, Hank and Crowley have come together each "Hanksgiving" to reflect on the many things for which we at Crowley are thankful (and this year we've added Hank's thanks as well).
We are thankful for:
Innovation and Curiosity. We are certainly thankful for the empowering spirit of innovation and the bright minds that create! It is through the curious minds and ambitious spirits in our R&D offices in San Dimas, Ca. and Basingstoke, U.K. that Crowley has been able to manufacture the recently released IMAGEhost microfilm hosting platform, soon-to-be-released ODS Overhead Document Scanner, and the MACHCAM 71MP machine vision camera. Hank has embodied the same spirit of curiosity by digging a hole in the backyard in an effort to create the quickest land path to China using chew toys as bread crumbs.
Family, Friends and Co-workers. Crowley began with one family and their passion for micrographics. The strong ties of family are still at the core of the Crowley operation – each member of the team at Crowley's three locations (San Dimas, Basingstoke and Frederick) have become valued members of the family and, as such, the bonds of mutual respect and trust have remained the foundation upon which the company stands. We are thankful for the Crowley team (just as Hank is thankful for the Hahn family and their propensity for dropping food on the floor, especially one-year-old Kimber).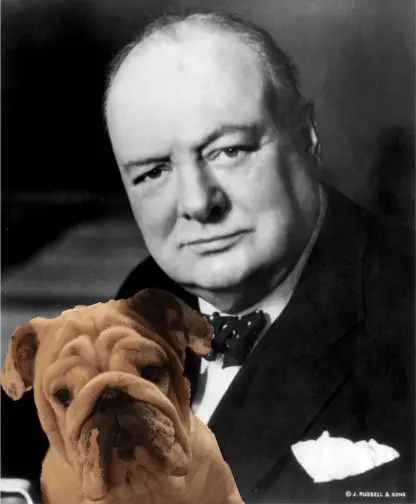 Planes, Trains and Automobiles. Transportation plays a big role here at Crowley. Many miles are traveled each day by members of the sales and support teams, in addition to the countless shipments of scanners, parts and other materials traveling to and from Crowley and our clients. We're thankful for all those that keep the connection between manufacturer and end-user alive. Hank would like to thank his mailman for the occasional treat delivery and for letting him chase the delivery car.
Knowledge and Access. We are thankful to be in an industry that promotes knowledge and education. Whether that be through microfilmed or bound and loose genealogy records, engineering drawings, newspaper collections, financial records, land deeds and more, we take pride in the fact that our products facilitate access to information of all kinds. After all, knowledge is power and digitization is a powerful tool for creating widespread access to countless pieces of information. Since chewing through a copy of a British history book, Hank has found his human doppelganger, Winston Churchill and he's thankful for that.
Clients. As always we are thankful for our clients and their continuous support of The Crowley Company. We are thankful to be a part of the process of preservation and information sharing and appreciate your loyalty and support. You are the catalyst for the entire operation and the source of all our thankfulness. Hank probably doesn't know you, but we're sure he's just as thankful for your part in the digitization, management and preservation fields as we are.
From all of us at Crowley, we wish you a wonderful Thanksgiving filled with joy and togetherness.
About The Crowley Company
The Crowley Company is a world leader in analog and digital imaging systems and services and is – to our knowledge – the only blend of manufacturer, distributor and service bureau in the industry. This dynamic combination allows Crowley to provide multi-layered solutions to the complexities of archival preservation and records management. The company has locations in Frederick, Maryland, San Dimas, California and Basingstoke, UK.
[Hannah-Clawson]