Happy "Hanksgiving"
We had a recent visit from eight-week-old Hank, an English bulldog puppy, who belongs to our technical support admin, Cassie. While he was here, we put him to work as a product model. Below are highlights of Hank's day at Crowley along with a list of our "Hanksgivings." Happy Holiday, everyone!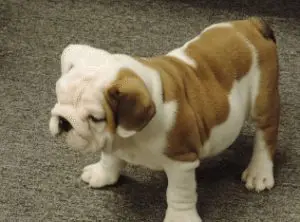 1) Hank is so little he can barely support his weight, but he's ready to start his workday. Where first?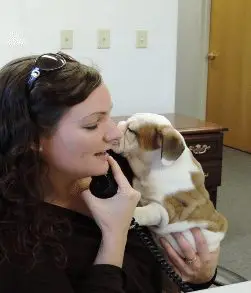 2) The reception area. Hank grabbed a call or two with Jenna and – wisely – did more listening than talking.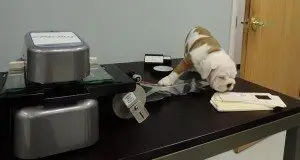 3) Next up: the demo room and a quick pass at the UScan universal film scanner. Hank learns a hard life lesson: aperture cards are not as easy to pick up as chew toys. Perhaps we should have started with microfilm?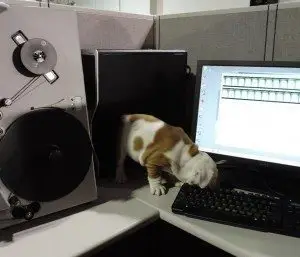 4) Uh, not so much on the microfilm. The Mekel Technology MACH5 was running so efficiently on its own that the crumbs behind the keyboard were getting a little more appreciation than the QuantumScan technology.
5) Time to take a break and Hank likes it spicy. (Don't panic; the bottle was there and it made a good photo!).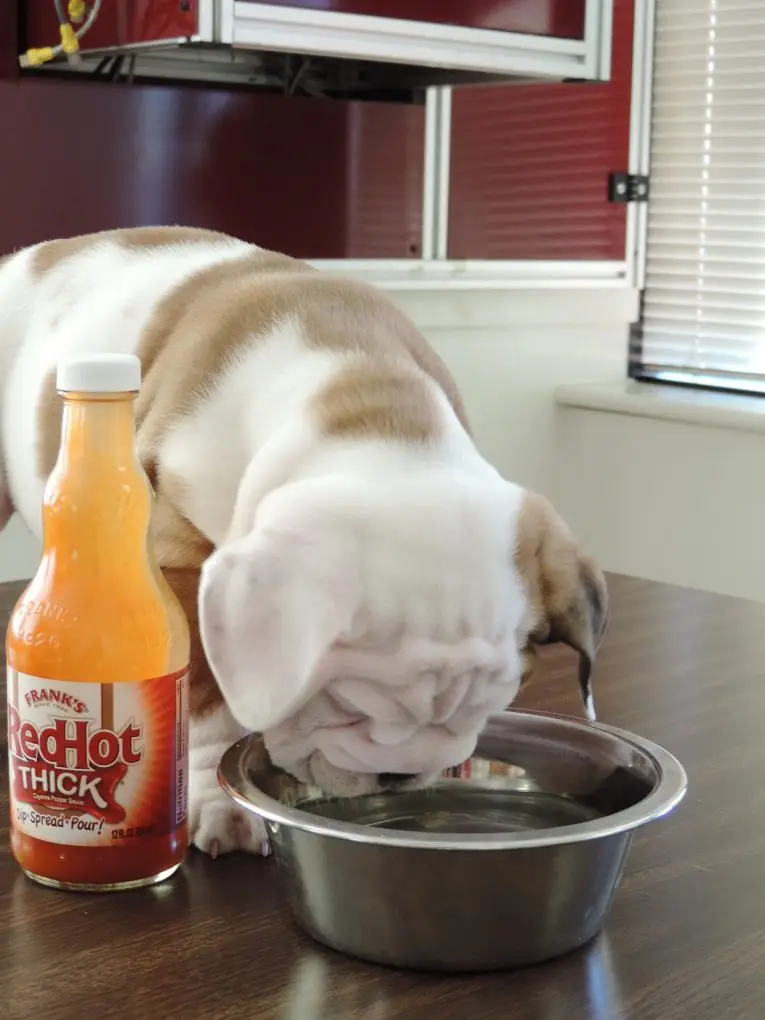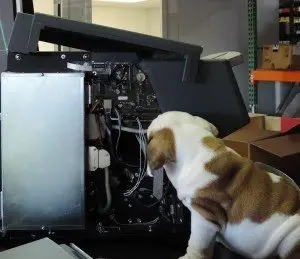 6) On to the tech department and a little routine maintenance on an InoTec document scanner. The wires were befuddling to a small pup, so we left this to the very capable Crowley support staff.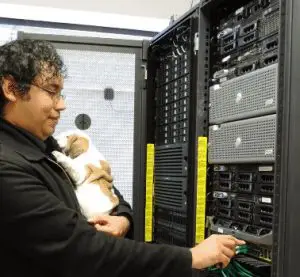 7) Hank is not a server room fan as he burrows into Andy's jacket. Too much noise!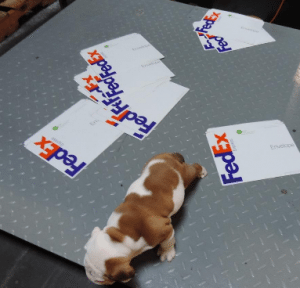 8) Hank's foray into the shipping department turned into terror as he attempted to negotiate the two-inch ledge of the scale. Not a job for short legs!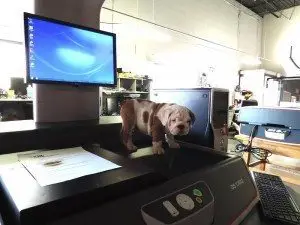 9) On his last round, Hank was able to check out the flexible book cradle on the Zeutschel 12002 while scanning his favorite Thanksgiving dinner recipe for dogs.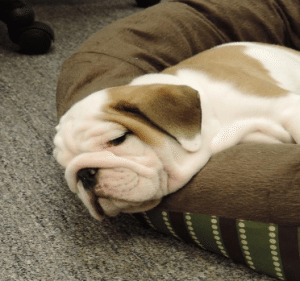 10) Back where he belongs. Work is exhausting!
Hank's little adventure reminded us of just a few things for which we are grateful:
We're thankful for the opportunity to ask "where first?" every day.
We're thankful for the many staff members that make up the Crowley team and for the clients and prospects that keep our phone ringing.
We're thankful for a progressive R&D team that continues to engineer "the next best thing" in the world of capture.
We're thankful that there's a place for microfilm and digitization. While one opens the door for greater access, the other remains the most secure form of information storage.
We're thankful for the office camaraderie. And hot sauce.
We're thankful for the unique skill sets that make Crowley a well-rounded team.
We're thankful for the technology that lets us connect to customers and team members around the globe.
We're thankful for the planes, trains, automobiles and freighters – and their operators – that make a continuous path between manufacturers, resellers and end-users.
We're thankful that capture technology exists for everyday patrons as well as archivists and record managers. Scanning, saving, printing, viewing and sharing have become "touch of a button" activities that often make life easier and the world a little bit smaller.
We're thankful for a chance to slow down and reflect on our blessings.
If you have any questions or comments, please contact The Crowley Company by calling (240) 215-0224. General inquiries can be emailed to [email protected]. You can also follow The Crowley Company on Facebook, Twitter, Google+, LinkedIn, Pinterest and YouTube.
Author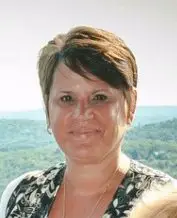 Cheri Baker, Crowley's former Director of Communications, has retired but retains her love for writing and all things Crowley. With a career that spans newspaper, agency and corporate communications, her goal remains to dig behind the scenes and tell the story - whatever it may be. Find Cheri Baker on LinkedIn+
2 Responses