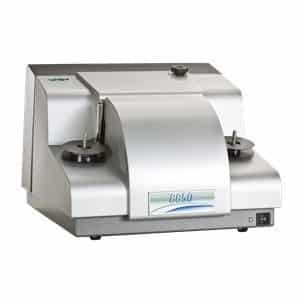 High-volume:
Wicks and Wilson
8800-Series Microfilm Scanners
Production Microfilm Scanners for
16mm and 35mm Microfilm Rolls
Get a Quote on the 8820 and 8850 Microfilm Scanners

Originally designed by Wicks and Wilson and now manufactured by The Crowley Company, the Scanstation 8800 microfilm scanner series features the latest in digitization and image processing technology. The 8800-Series scanners are capable of automatic batch conversions off 35mm or 16mm microfilm and outputting them to high-quality grayscale and bitonal images. Designed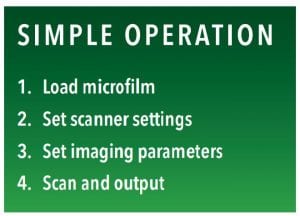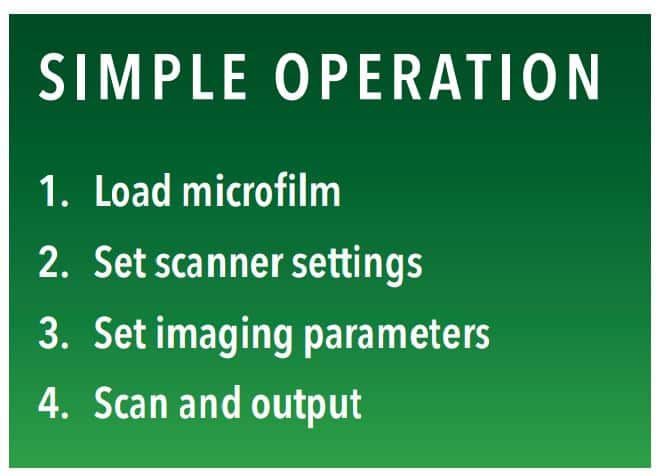 specifically for microfilm scanning, the illumination and optical path, advanced new camera system and unique image processing algorithms of the 8800-Series provide excellent imaging results from all types and formats of roll film.
Two series models — the 8850 and 8820 — feature innovative digitizing and image processing technologies to convert all formats of microfilm while offering an intuitive interface and automation tools to further minimize training and operation time while maximizing throughput.
100% Quality Assurance
Wicks and Wilson's Virtual Scanstation software enables 100% QA inspection and image reprocessing without any need to pause the scanning process or rescan the microfilm.
Access Images Anywhere, Anytime
The 8800 microfilm scanner series models are compatible with Crowley's IMAGEhost microfilm image retrieval platform. IMAGEhost allows users to view microfilm or microfiche collections in their original format from any internet-enabled device and is a cost-sensible alternative to creating large data infrastructures for image access.
Scan speeds of up to 350 frames per minute on the 8850 model
Digitizes all types of 16 mm and 35 mm microfilm including cartridges
Automated image location, using up to four levels of blip codes or document edges
NVIDIA-based image processing with custom microfilm imaging algorithms
Instant on-screen display, providing a real-time view which eliminates the need to rescan
Full compatibility with Virtual Scanstation – the custom off-line QA tool that dramatically enhances workflow, accuracy and productivity
A custom-designed lens, offering greater resolving power across all film types
A holographic diffuser in the 8800-Series' distinctive illumination system for superior results from every scan
Microfilm image processing tools for consistent image results, including intelligent thresholding, gamma correction and auto white balance
A project set-up feature, allowing all imaging and scanning settings to be recorded and saved for future projects
Windows 10
macOS 11.0 Big Sur
Visit Crowley's Technical Support section for information on scanner maintenance, warranty, contract options and more.