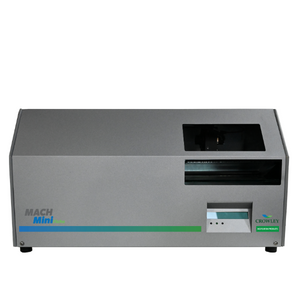 Crowley MACH Mini Fiche Portable Microfiche Scanner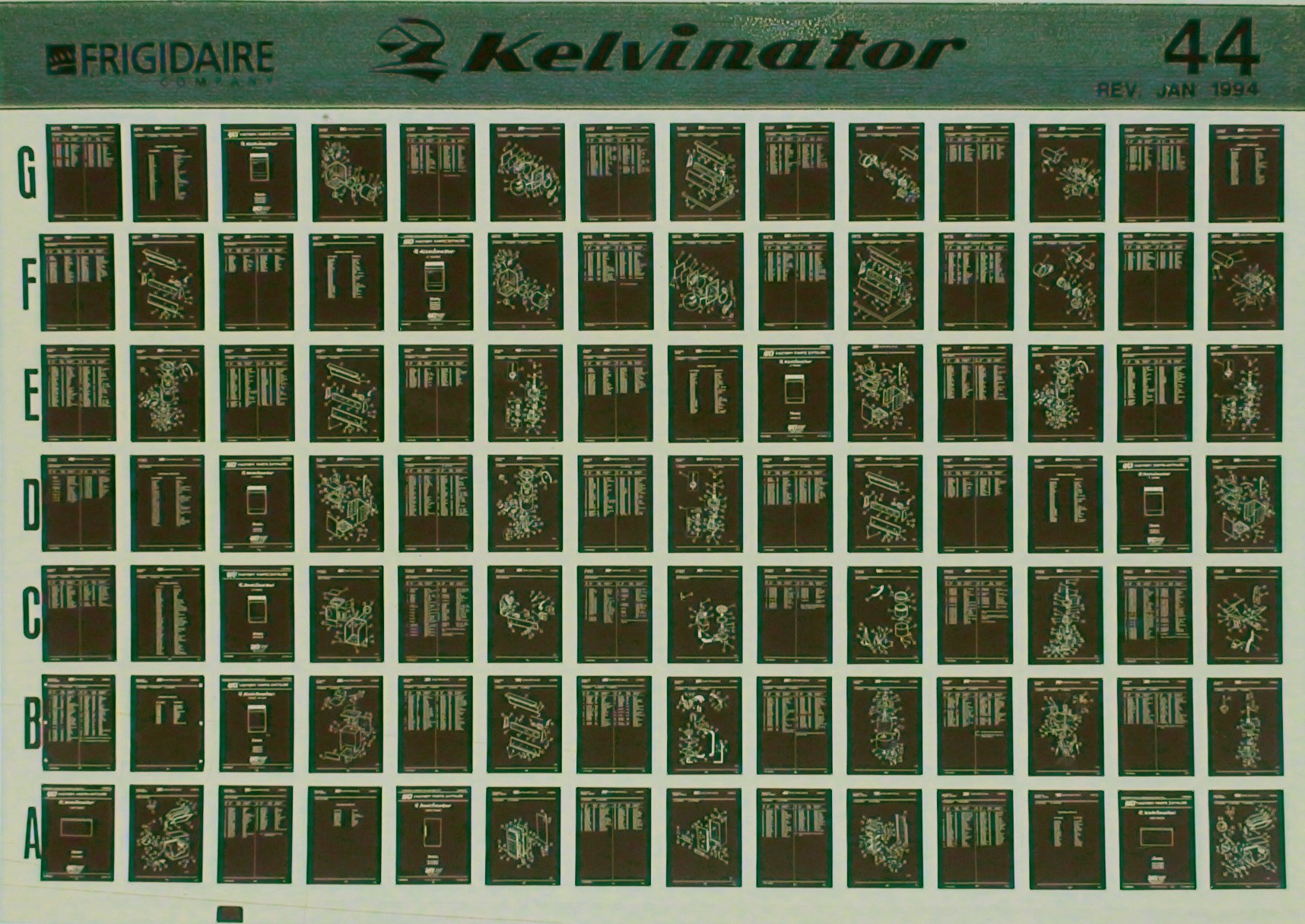 Designed using the industry-acclaimed Mekel Technology MACH7 production microfiche scanner as its inspiration, the Crowley-manufactured MACH Mini Fiche offers the same impressive image quality and flexible software capabilities of the production scanner in a small, easily transported model.
The MACH Mini Fiche converts all formats of microfiche and aperture cards to easily usable digital files and is ideal for institutions with smaller microfiche collections or those with multiple divisions or branches that all need scanning capabilities. Compact and reliable, the portable microfiche scanner operates via FastFiche and the Quantum software suite for a broad range of post-scan image editing and processing options.
Competitive Advantages
The MACH Mini Fiche is a portable microfiche scanner which fits well into existing and limited workspaces.

Size. Small, economical footprint takes up little valuable space and allows the scanner to be safely transported.

Capture efficiency. 

A pre-scan camera locates images before they are captured to ensure that only images, and not blank film, is captured to save time and digital storage space. Files can simultaneously be saved as bitonal and grayscale images for added efficiency.

Versatile. The MACH Mini Fiche portable microfiche scanner uses a CCD camera, condenser lens and smooth lighting to convert any type of microfiche or aperture card to a digital file.
Image Quality. Delivering clear and consistent image quality, the MACH Mini Fiche offers automatic image adjustments such as cropping, rotation, deskew, mirroring, inverting and more.
Production. An included external PC drives the scanner and ensures maximum uptime and easy technology updates.
Software. Crowley's acclaimed FastFiche software (on-the-fly capture) and Quantum software suite (advanced capture and processing) are proven, highly effective scanning and processing platforms that have proven to triple operator scanning production
Microfiche options. Supports all standard aperture card and fiche types including: standard or long jackets; COM; AB Dick; Ultra Fiche and Microx; 16/35 mm; combo 16/35 mm; simplex or duplex; positive or negative; diazo; silver; vesicular; duplicates; cine/comic mode formats.
Portability. A small footprint and rugged design make it easy to transport the MACH Mini from department to department or off-site for branch or client scanning projects to eliminate shipment costs and concerns.
Line Array camera. A full 8,192 pixel CCD line array camera captures high-quality images.
Resolution. 100-600 true optical dpi with 4x-96x reduction ratio.
Interested in more production-level microfiche scanning? Click to view the Mekel MACH7 and other microfiche scanners.
MACH Mini Fiche Microfiche Scanner PC Specifications
Category
Recommended Specification
Processor
Intel Xeon Processor W-2235
Memory
16 GB or more
Hard Drives
OS Drive – 256G SSD;

Payload Drives – 2x1TB 7200rpm;

SATA Hard Drives

DVD/CD Drive
Recommended
Monitor
24″ Dell Monitor
Graphics Card
Quadro P620, 2GB
Operating System
Windows 10 Pro (64 bit only with Intel Processor)
USB Interface
3.0
The Crowley Company pursues a policy of continuous product improvement and reserves the right to change these specifications without notice.
Visit Crowley's Technical Support section for information on scanner maintenance, warranty or contract options and more.