Crowley to Showcase Imaging Solutions and Services at IFLA Conference
Frederick, Md. and Columbus, Oh. – Global imaging leader The Crowley Company (Crowley) will partner with Zeutschel GmBH (Zeutschel) to showcase new scan systems and library technologies at the International Federation of Library Associations and Institutions (IFLA) Conference and Assembly beginning Sunday, August 14th. For the first time in 15 years, the international conference will be held stateside in Columbus, OH. IFLA attendees can participate in hands-on demonstrations of numerous front-end capture scan systems in Booths C105 and C106 including the new 18 MP UScan+ HD Universal Film Scanner, Zeutschel chrome scan system and more.
Global Presence
For 20 years, The Crowley Company has been the exclusive distributor of Zeutschel overhead scanners and archive writers in North America and Zeutschel has represented Crowley's Mekel Technology brand of microfilm and microfiche scanners outside of North America. It is rare that the two companies get to showcase together on this scale. Crowley CEO Christopher Crowley states, "We are thrilled to demonstrate the expanse of both Crowley and Zeutschel product lines and imaging services to the international library community. Between both companies, we provide libraries across the globe with archival, back-office and patron scan systems to successfully complete any micrographic or digitization project."
Both companies will be showcasing a number of new scanning systems relevant to public, private and archival libraries: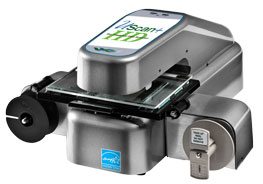 UScan+ HD Universal Film Scanner – The new 18 megapixel active pixel sensor array on the UScan+ HD is the highest in its scanner class. The latest addition to the UScan+ Universal film scanner (UF) series offers multi-format scanning capabilities with the familiar features of past UScan+ UF-Series models such as Interlibrary Loan (ILL) compatibility, rapid batch scanning and pay-per-use system compatibility.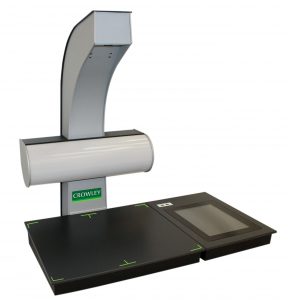 Crowley Overhead Document Scanner (ODS) – Developed through the combined engineering powers of Crowley's manufacturing arms, Mekel Technology and Wicks and Wilson, Crowley offers its first manufactured overhead document scanner (ODS). The flatbed unit utilizes an 18MP CMOS sensor to scan A2-A3 size materials such as bound books, spiral notebooks, lab books, photographs, graphic arts, documents and more at up to 600dpi resolution.

IMAGEhost – Crowley will be demonstrating the firm's first web-based microfilm image hosting site, IMAGEhost. The standalone software is designed to take strip microfilm collections and host them online in their original format for digital hosting and public access, sharing and saving.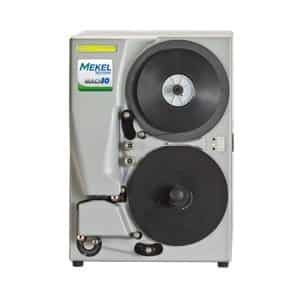 Mekel Technology MACH 10 Microfilm Scanner –  High production microfilm scanner used by libraries to scan large collections, including microfilm newspapers. All models in the MACH-series meet National Digital Newspaper (NDNP) standards.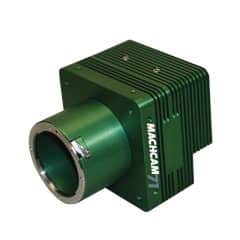 MACHCAM Machine Vision Camera – Crowley has expanded their product offerings into the machine vision market with the new 71MP MACHCAM. The MACHCAM 71MP can be utilized over a number of industries including aeronautics, transportation, law enforcement, military, LCS/PCB inspection and aerial, scientific and medical imaging. If you're looking for an inspection camera, look no further.
Zeutschel will showcase the A3-sized OS 15000 back-office scan system, A2 chrome book copy system, A3 zeta patron book copy system and ZED 10 TV 3-D presentation system.
###
About The Crowley Company
The Crowley Company is a world-leader in digital and analog film technologies and provides an extensive number of digital document and film conversion services to the academic, publishing, commercial, government and archive sectors. The company manufactures, distributes and services high-speed microfilm, microfiche, aperture card, book and document scanners, microfilm duplicators, film processors and micrographics equipment. Manufactured brands include Mekel Technology, Wicks and Wilson, HF Processors and Extek Microsystems.
About Zeutschel
Founded in 1961 and headquartered in Tübingen, Germany, Zeutschel GmbH is known worldwide for developing and manufacturing state-of-the-art digitization and preservation technology. For over 20 years, The Crowley Company has been the exclusive distributor of Zeutschel products in North America.
About The International Federation of Library Associations
The International Federation of Library Associations and Institutions (IFLA) is the leading international body representing the interests of library and information services and their users. It is the global voice of the library and information profession.