Crowley Company and Scannx Announce Development and Distribution Agreements
Partnership to have Positive Impact on Library and Office Markets
Frederick, MD and Livermore, CA – Christopher Crowley, president and co-owner of The Crowley Company, a world leader in the manufacturing and distribution of book, microfilm, photographic and document scanners, announces today that the company has completed two agreements with Scannx, a leading developer of cloud-based document scanning and delivery solutions for libraries.
ODS Book Scanner Software Integration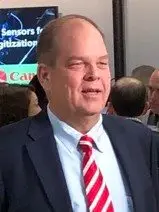 "The Crowley ODS overhead document and book scanner will soon incorporate Scannx document scanning and delivery software," says Crowley. "This integration not only gives the ODS scanner added capabilities, it allows the ODS to be integrated with any other brand scanner in a library or corporation utilizing the same software. Paired with the initial low cost of the ODS scanner, its high-resolution output and the Scannx ease-of-use, this is a big win – especially for those tasked with watching the pennies while still having to provide staff and patrons top-of-the-line technology." The Scannx solution offers:
The ability to convert scanned files into PDF, Word & MP3 formats
Multi-factor authentication to protect privacy
Delegated authentication via mobile device
The option to save files in Google Drive, Dropbox and Office 365
Accessibility features for the visually impaired
Usage statistics for tracking
Crowley Scanner Distribution
In a wider agreement, Scannx has been granted U.S. distribution of a variety of Crowley-manufactured  and Zeutschel scanners. Included are the ODS, the C400 aperture card scanner, the MACH 7380HDX blip and microfilm scanner, the Wicks and Wilson microfilm and microfiche scanners and the A2-sized (16.5" x 23.4") Zeutschel OS 120002 Advanced.

Murray Dennis, chairman and CEO of Scannx, notes that "the addition of both advanced overhead book and microfilm scanners to our product line enhances our ability to more fully meet the needs of the librarians and corporations we serve." He continues, "The Crowley product line – and company name – has long been recognized as among the best in the image preservation, records management and digitization industries. And we now have the potential to integrate all of these products with our cloud services to provide libraries with a single web service to track usage, push updates and manage warranties."
Adds Crowley, "This may come as a surprise to many in our industries who have considered us competitors. I think Murray and I both look at this collaboration as taking the best each has to offer and pairing it to serve a finite market. As technology continues to advance at warp speed, those that survive will be those that learn how to work together for the common good of the end-user – in this case, the librarians and records managers that Crowley and Scannx have worked with for decades."       
About The Crowley Company
The Crowley Company is a world leader in digital scanning technologies and provides an extensive number of digital document and film conversion services to the library, academic, publishing, commercial, government and archive sectors. The company manufactures, distributes and services high-speed microfilm, microfiche, aperture card, book and document scanners, microfilm duplicators, film processors and micrographics equipment. Manufactured brands include Crowley, Mekel Technology, and Wicks and Wilson.
About Scannx
Scannx® is the leading developer of cloud-based document scanning and delivery solutions for libraries. Scannx markets Scannx and Zeutschel book scanning systems powered by the Scannx software. The company's systems provide powerful, yet extremely easy-to-use, copier-replacement solutions for scanning books, documents, and photos; and instantly store scanned content in the widest range of digital options. Scannx reduces operating costs, makes printed information instantly accessible, and expands the range of services libraries can offer their patrons. Scannx users have scanned over 100 million pages to date. For more information, visit www.scannx.com