Overhead Scanners are Irreplaceable for Document Digitization
The following blog was originally posted by Zeutschel GmbH and is reposted with permission.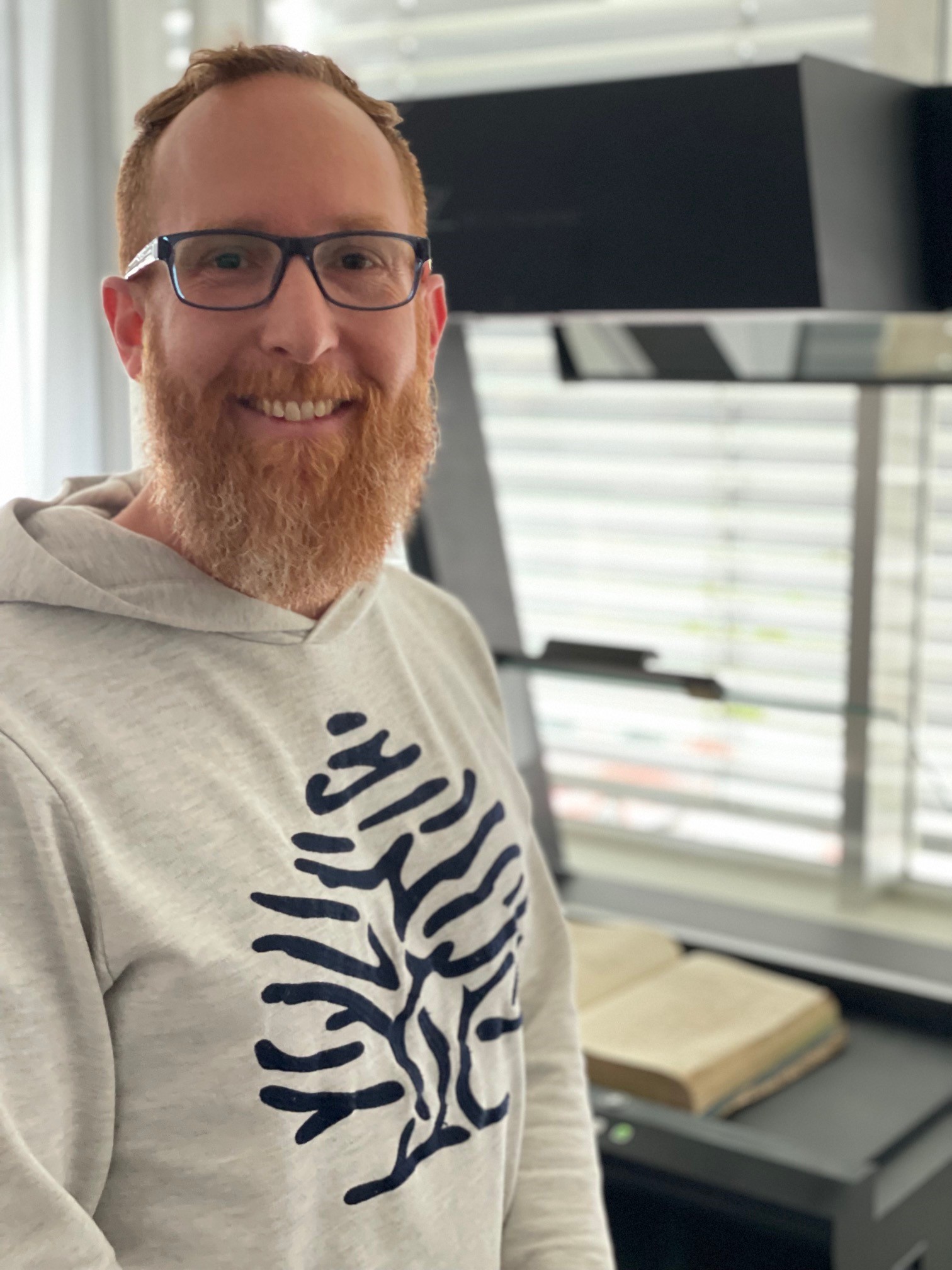 Scanning services providers are currently facing major challenges. More and more projects require the parallel processing of difficult and mixed documents. In addition, there is a clear trend towards the digitization of bound documents. Dokumenten- und Datenservice Wandel GmbH (DD Wandel) shows how these tasks can be successfully mastered with the use of overhead scanners.
As part of national cultural funding programs, many municipal archives have seized the opportunity to digitize important parts of their holdings in the last two years. These include council minutes, civil status registers and many other records. In this way, the contents can be used for historical research or genealogical and family research. For example, the negotiations and decisions of the council representatives on the city's development in past centuries can be conveniently traced online. Another positive effect is that the digital images can be used in place of handling the original records, preserving their condition and keeping them from further stress due to handling.
Digitizing Demanding and Fragile Documents
Municipal archives rely on external scanning service providers for digitization, such as DD Wandel GmbH from Filderstadt near Stuttgart, Germany. The company specializes in scanning bound documents, among other things.
"The number of scanning projects involving such originals has increased significantly in recent years and already accounts for a quarter of our sales," explains Managing Director Florian Wandel.
However, demand for digitization comes not only from local authorities, but also from the healthcare sector. "A research-based pharmaceutical company has commissioned us to digitize their entire laboratory journals," reports Florian. Lab journals are a kind of notebook for every researcher, documenting the planning, execution and evaluation of scientific experiments.
Despite whether the collections are historical or scientific, the requirements for digital processing are still high. For example, in the case of council minutes, the spines are easily damaged, individual pages are missing or are very difficult to read due to severe damage. Laboratory journals contain a lot of color information as well as measurement reports, tables and diagrams with fine lines and sometimes very small type.
Special scanners are the first choice for digitizing such demanding, fragile originals. With overhead scanners, the documents lie open on a plate or book cradle and the scan is performed contact-free from above.
State-of-the-Art Technical Equipment
DD Wandel aims to offer the optimum solution for each customer's requirements. Florian therefore has clear expectations for the scanning equipment that DD Wandel uses. He notes, "High image quality, maximum gentle handling of the originals and productive workflows for us as a service provider are important."
When it comes to choosing the right scanner, Florian relies on a strategic partnership with Zeutschel, the world market leader in overhead scanners. DD Wandel has been relying on scanning technology "Made in Germany" since 2001. In 2022, Zeutschel launched the latest model in its Professional Scanner series, the OS C, an all-round scanning solution.
All-round Scanner "Made in Germany"
"The OS C came at the right time for us. We were in the process of planning to increase our scanning capacity due to the high order backlog," reports Florian.
Since July 2022, the company has been using OS C2 Advanced model with book cradle and a 90-degree hinged glass plate. "In a short time, the Zeutschel OS C has become the central device for everyday work in our digitization department. We use it for both small and large digitization projects," he says.
For Florian, the scanner's further optimized LED lighting technology is an important unique selling point compared to the competition. This runs in parallel with the scan and ensures uniform illumination. In combination with the uniform precise scan drive operation, the lighting produces high quality images.
Uncomplicated and Productive to Use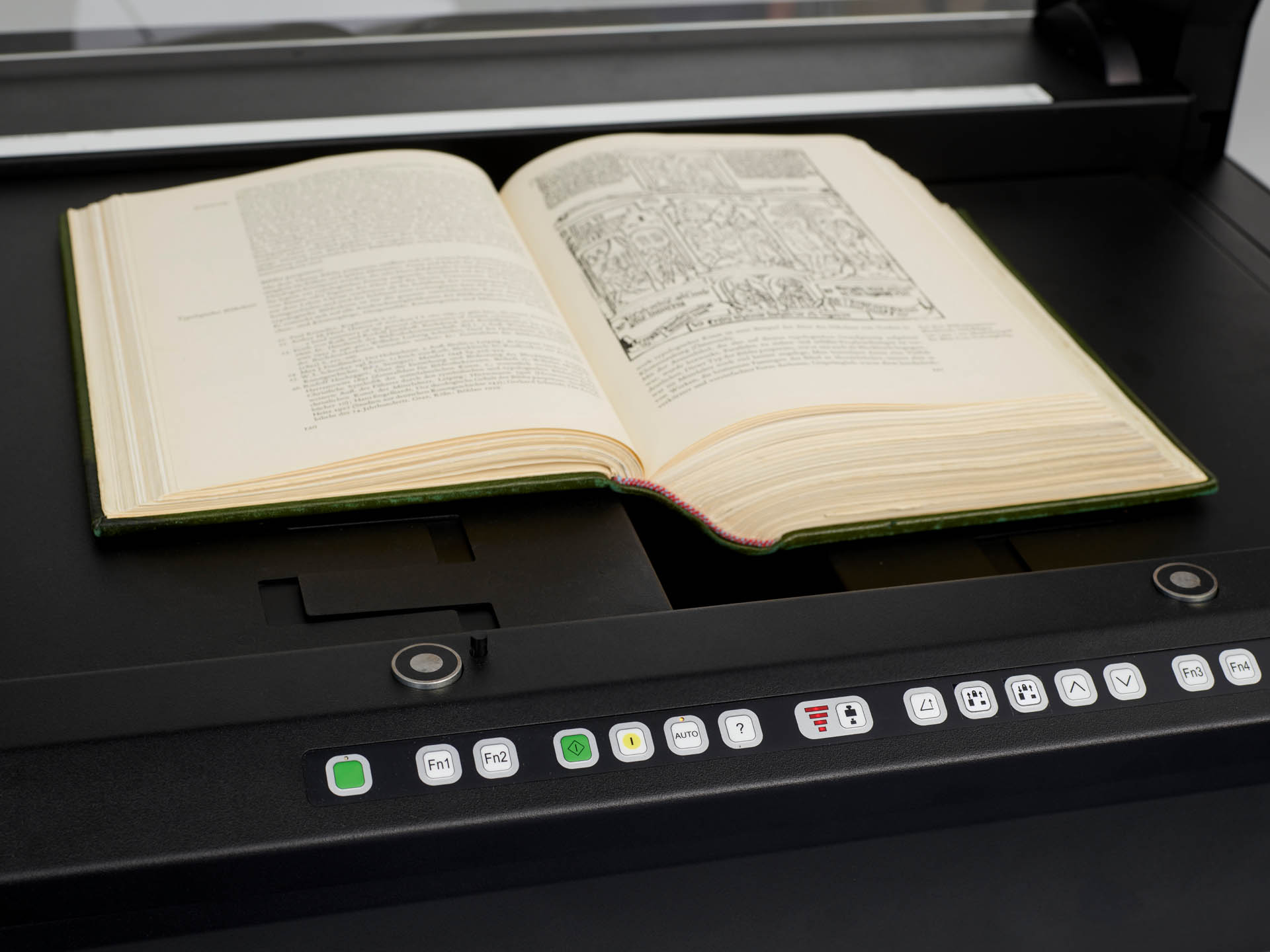 Another advantage of the OS C is its ease of use. The OmniScan 12 software guides scan operators through the entire workflow in simple steps – from capture to image optimization to output in various file formats.
Florian adds, "The setup time of the OS C is very low. The overhead scanner can be easily and quickly adjusted to a wide variety of document types."
The manually operated glass plate proves to be a productivity advantage in practice. Florian estimates that manual opening and closing of the glass plate makes scanning 30 percent faster compared to automatic mode.
And finally, the managing director is convinced by the OS C's sustainable product concept. Plastic is deliberately avoided in the device parts and the materials used are recyclable. Zeutschel as a company has been operating in a climate-neutral manner since 2021 and has been certified in accordance with the ISO 14001 environmental standard since mid-2022.
Mixed Operation in Trend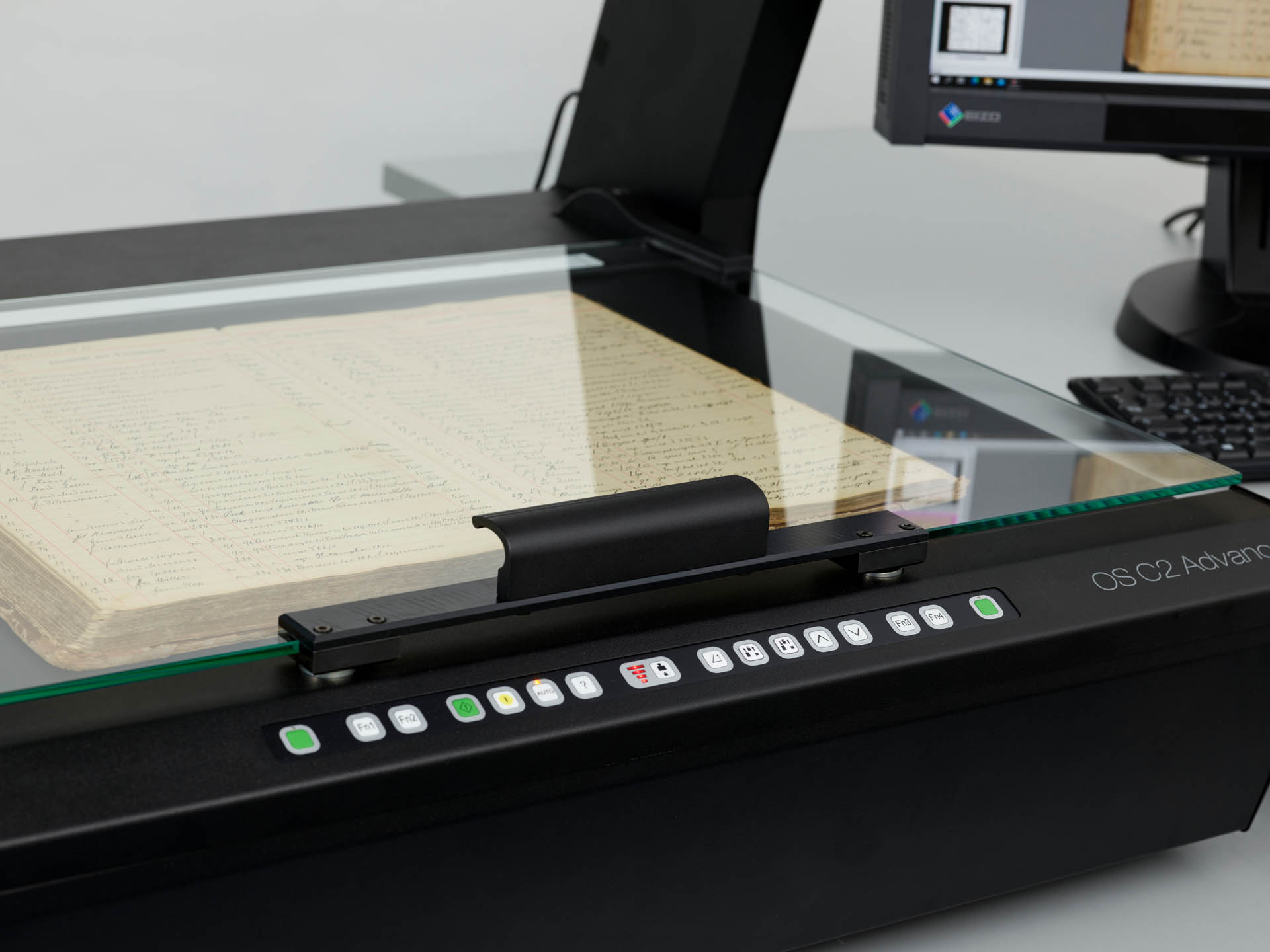 Currently, the scan service provider is also increasingly using the OS C for mixed operation. In this case, bound documents are digitized with the Zeutschel overhead scanner while single pages are processed with a separate document scanner. The trend here is towards municipal files such as real estate and construction files. Typical applications for the Zeutschel OS C are purchase and lease agreements, plans or sealed building applications.
Florian notes, "Bound documents are standard in many digitization projects today. Overhead scanners are therefore irreplaceable for document digitization – and the OS C is the right device for daily business."
About DD Wandel
Dokumenten- und Datenservice Wandel GmbH, headquartered in Filderstadt, Germany (DD Wandel), offers a wide range of services in the areas of document digitization, document management and microfilm scanning. The more than 15 employees develop individual solutions to bring archives and large file inventories into a clear, user-friendly and permanently available form – appropriate, high-quality and audit-proof. The high level of customer satisfaction is based on more than 30 years of experience in modern information processing and state-of-the-art hardware and software.