Using Zeutschel Scanners to Document the Papers of Abraham Lincoln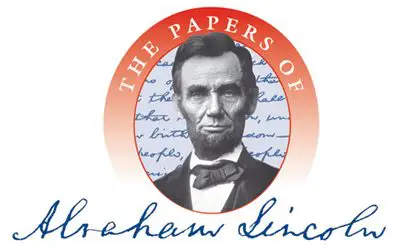 Editor's note: October is American Archives Month and a reminder of how important the records of our past are to our future. To celebrate, we're highlighting five conversion projects throughout the month. Last week we featured Time Life's LIFE magazine photo archive. Nearly 10M photographic images of iconic American figures were digitized by Crowley Imaging and made available to the public via Google hosting. Today's blog features the paper archives of our 16th President, Abraham Lincoln. 
"I am a firm believer in the people. If given the truth, they can be depended upon to meet any national crises. The great point is to bring them the real facts." – Abraham Lincoln
We will resist the temptation to discuss politics during this time of crises [sic] but find this quote on point with today's topic. It not only relates to our current national situation, but also – oddly – to the purpose and process of creating archives.
There are varying definitions of archives – the items and the locations – but all agree that the contents of an archive are "primary source" or original materials. In essence, the unvarnished truth or – as President Lincoln might have said – "the real facts" of history.
Created in 2001, The Papers of Abraham Lincoln (PAL), an extension of an Abraham Lincoln Presidential Library project, is "dedicated to identifying, imaging, transcribing, annotating and publishing all documents written by or to Abraham Lincoln during his entire lifetime." A prolific lawyer, politician and student of humanity, Lincoln left much behind to collect and archive.
Daniel W. Stowell, director and editor of The Papers of Abraham Lincoln, notes that despite the passage of almost 150 years, "We are still finding materials hand over fist." These materials come from libraries, museums, historical societies, national archives, private collectors, foreign governments and the occasional attic or garage sale. They are letters, telegrams, photographs, legal documents, speeches, receipts and more. Today, many of these historical fragments have been digitized and are online via the PAL website, with constant new additions.
Throughout the years, digitization has taken place on portable flatbed scanners when the archival material can't be removed from an off-site location. However, with enough material onsite at first the Springfield, Ill. headquarters and then the College Park, Md. National Archives and Records Administration (NARA) location, PAL was able to purchase, after much research, a stationary Zeutschel 10000 TT overhead book scanner in 2006. At the time, it was one of a very few options available to offer 600 dpi resolution in an uncompressed TIFF format. The flexible book cradle was gentle on bound documents and the custom software reduced book curvature on the images.
In 2011, the project progressed and moved to the Washington, D.C. NARA location. The OS 10000 TT was transported back to the Presidential library in Springfield and a Zeutschel OS 14000 – the latest in Zeutschel archival technology – was purchased to continue the digitization work at NARA. The high-performance 14000 has a scan speed starting at 3.5 seconds, Perfect Book 3D scanning technology, 64-bit technology, two-directional scanning, color reproduction that meets ICC standards and many other unique features. Additionally, the patented illumination system emits no UV/IR radiation and utilizes a high-precision scan lens that offers little or no distortion.
Helena Iles Papaioannou, the PAL research assistant working on-site at NARA, explains that "digitization is one of the earliest pieces of our workflow. First the documents are located, then digitized, then transcribed, annotated and marked up in XML." Although the Zeutschel 14000 is capable of Optical Character Recognition (OCR) processes, most material is hand-written in mid-19th century script and must be transcribed manually. As Stowell points out, "Lincoln's handwriting is pretty legible; not so for a lot of those who wrote him."
Following the close of the project, the OS 14000 will travel to Springfield and be put into service there, as the OS 10000 before it.   Currently, there are 30-35 terabytes (TB) of digital files saved; the estimated size of the final collection is 60-70 TB of data or over 150,000 documents. These numbers are impressive but pale in comparison to the wit, wisdom and written humanity shown by our 16th American President.
Read the full Papers of Abraham Lincoln case study here. 
Have a collection that needs to be digitized?
Not every collection needs the production capacity or archival nuances of a Zeutschel OS 14000. For that reason, Zeutschel has recently introduced the OS 15000, a desktop-sized, affordable archival scanner suitable for small collections, and the Zeutschel zeta, which is a lower-volume scanner that is ideal for walk-up patrons in a library or museum setting.
Additionally, The Crowley Company offers a wide variety of solutions for all volumes and types of archival media from office records to books to aperture cards to microfilm and more. Solutions can include the purchase of hardware or the use of Crowley Imaging's scanning services.
If you have any questions or comments, please contact The Crowley Company by calling (240) 215-0224. General inquiries can be emailed to [email protected]. You can also follow The Crowley Company on Facebook, Twitter, Google+, LinkedIn, Pinterest, and YouTube.