Zeutschel OS 16000, chrome Book Scanners Released to US and Canadian Markets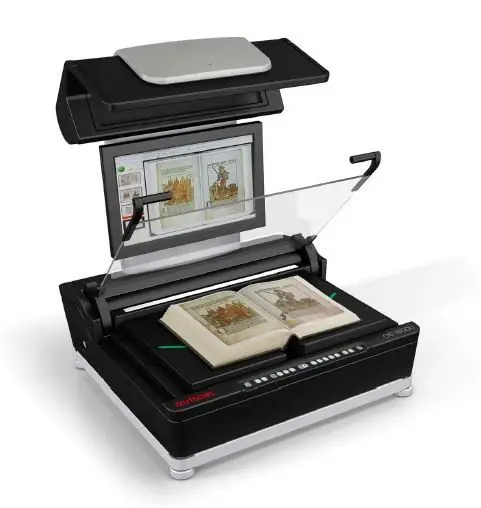 Exclusive distributor, The Crowley Company, to Showcase at Library Conference
Frederick, Md. – Christopher Crowley, president and CEO of The Crowley Company – exclusive North American reseller of German-manufactured Zeutschel GmbH capture products – announces the release of the OS 16000 and chrome large-bed book scanners. In this scanner series, Zeutschel widens the versatility of their capture hardware line by combining archival preservation quality and walk-up usability. Attendees at the American Library Association (ALA) Midwinter conference will have the opportunity to demo the OS 16000 in Crowley's booth (834) starting January 20th in Atlanta, Ga.
Crowley states, "For over 20 years, Crowley has distributed Zeutschel products because they are simply the highest standard of quality book and planetary scanners our industry offers to libraries, museums, historical societies and others with significant collections. The OS16000 and chrome model book scanners fill an important niche in the mid-sized overhead scanning market by addressing scanning-bed size, functionality and usability at both patron and back-office levels."
Jörg Vogler, managing director of Zeutschel GmbH explains, "We were constantly hearing [our customers express] a desire for greater flexibility and productivity in the digitization process. Users wanted an easy-to-use scanner that combined a high-degree of efficiency with superb image quality. It was also important that our scanners suit collections with oversized books, manuscripts, maps and other larger materials. The OS 16000 and chrome book scanners capture materials up to 18" x 25" (the industry standard A2-size). With four models in the chrome and OS 16000-series, we strive to fulfill customer demands on all fronts."
Zeutschel OS 16000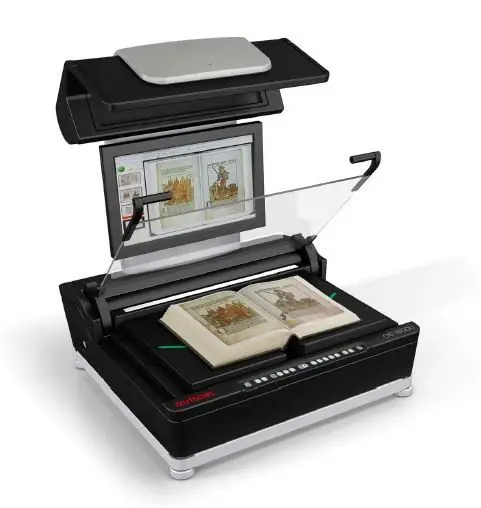 All models in the OS 16000 book scanner series are designed as compact back-office scanning solutions. The three models in the series – the OS 16000 Comfort, OS 16000 Advanced Plus and OS 16000 HQ – provide high-quality image scans for bound and loose documents in color, grayscale and black and white at up to 600 dpi resolution. "Normally, scanners with this type of production-level scanning ability and bed size require complex installation and a large physical space," says Crowley, "Instead, these are "plug-n-play" portable units that allow users to install, scan and save or export high-volumes of materials quickly and in excellent quality without taking up too much workspace." Features such as automated image editing software and motorized book and glass plates reduce scan and processing time, lowering the scanning cost per-page and increasing the user's return on investment. The scanner also allows for materials of up to 8" thickness to be scanned. Crowley vice president of sales and marketing, Matt McCabe, impresses, "The abilities of the OS 16000 models go above and beyond what others in its class can do. Each unit lets the operator have the exact amount of control necessary for the collection they are scanning. The Comfort model gives the operator meticulous control through manual book holders while the moving camera in the HQ model enables an optical zoom feature that is perfect for small print documents or faded images that are so common in archival collections. There is a unit to fit every user and collection specification."
Zeutschel chrome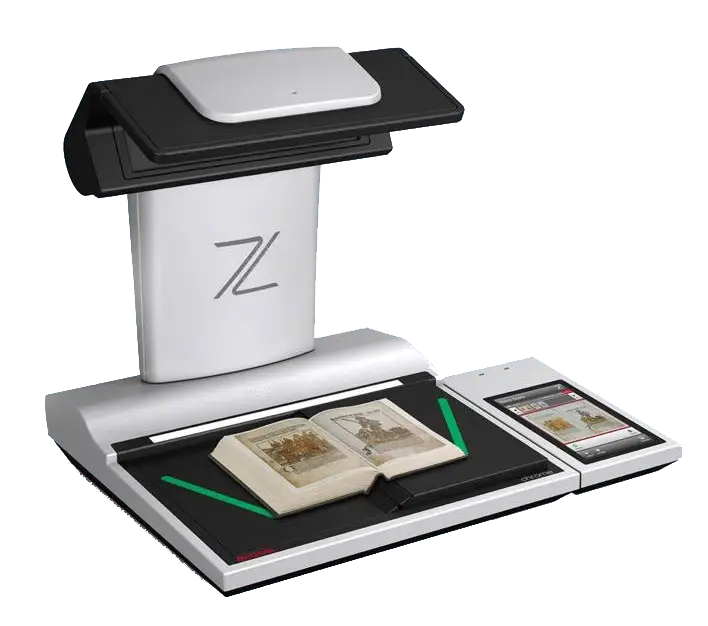 Zeutschel's chrome model expands upon the current abilities of the multi-year Modern Library Award winning Zeutschel zeta. Following its release in 2011, the zeta became a staple in academic and public libraries due to its simplistic operation and high-quality image production. The chrome builds upon this footprint by maintaining the patron scanning usability through intuitive software, easy-to-use touchscreen interface and self-guided user tutorials while advancing upon the zeta's scan size offering with an A2-size scanning bed (18" x 25") an improvement from the zeta's A3-size (14" x 19"). Students, staff and other patrons will have the ability to scan bound and loose documents in up to 600 dpi in color, grayscale or black and white and utilize editing features such as curve correction to eliminate book gutters and their resulting skewed text appearance.
Demo the 16000 at ALA Midwinter
The Crowley Company will showcase the OS 16000 at the 2017 ALA Midwinter conference, January 20-24th in booth 834. Crowley will also demonstrate capture equipment and software such as the Zeutschel zeta book copier and Crowley ODS (Overhead Document Scanner), UScan+ HD Universal Microform Scanner, IMAGEhost microfilm hosting service and software and MACHCAM 71MP machine vision camera.
Meet the Author: Joshilyn Jackson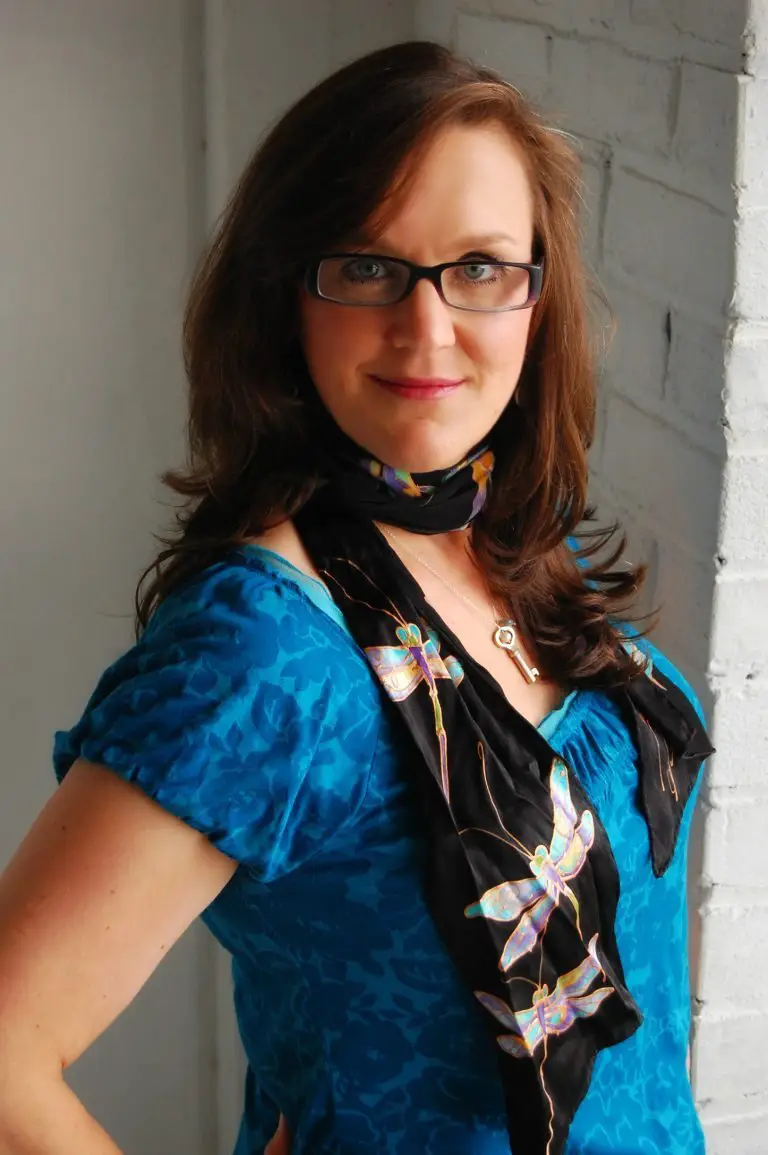 New York Times and USA Today best-selling author, Joshilyn Jackson, will be signing copies of her latest novel, "The Opposite of Everyone", in Crowley's booth on Saturday, January 21st. The first 50 booth attendees will receive their copies free of charge.  Complimentary expo-only passes are available here using code V162. Visit the Crowley website for additional information: www.thecrowleycompany.com
###
About The Crowley Company
The Crowley Company is a world-leader in digital and analog film technologies and provides an extensive number of digital document and film conversion services to the academic, publishing, commercial, government and archive sectors. The company manufactures, distributes and services high-speed microfilm, microfiche, aperture card, book and document scanners, microfilm duplicators, film processors and micrographics equipment. Manufactured brands include Mekel Technology, Wicks and Wilson, HF Processors and Extek Microsystems.
About Zeutschel
With its scanning and microfilm systems, Zeutschel GmbH has played a key role for more than 50 years in the digitization and digital preservation of valuable documents, both in librarianship and archive management as well as in industrial companies and public administration. The company is the global market leader in book scanners.
About The American Library Association
Established in 1876, the American Library Association (ALA) is the oldest and largest library association in the world. It is dedicated to the advancement of library and information services and to providing information and resources to librarians and their patrons.