March is in Like a Lion…and Crowley Appreciates the Roar
Oscar worthy? You decide!
March brings Crowley's first professionally-produced video featuring the UScan+ Universal Film Scanner:
Weather aside (because let's face it, Mother Nature has worn that topic out this winter), Crowley's month has started with a roar and we'd be quite happy if the proverbial lamb took an extended leave of absence so that the excitement can continue. Here's what's up:
Konica Minolta Business Solutions, U.S.A., Inc. is a UScan+ Reseller
True story. As of the first Monday in March, Crowley's UScan+ Universal Film Scanner is represented by Konica Minolta Business Solutions, U.S.A., Inc. (KMBS) in the United States. KMBS is a well-known leader in advanced document management technologies and focuses on complete business solutions. With a nationwide network of sales offices, dealers and authorized resellers, the KMBS partnership confirms our (very humble) opinion that the UScan+ fills a void in the market, marrying today's technology with yesterday's microform archives. Anyone requiring an electronic or print file from microfilm, microfiche aperture cards, photo negatives or similar media can easily operate the UScan+ via touchscreen or mouse and save their files to USB, the cloud or other output options. KMBS has seen the merit in its functionality as both a patron (walk-up) and general office scanner. Read the release here.
We've Gone Hollywood
This might be an ever-so-slight exaggeration, but we are pretty excited about our first professionally-produced sales video (also seen above). In less than two minutes, the film depicts the UScan+ scanner's versatility, capability and intuitive operation.
We're in Germany…
As I write, we have five representatives and 10 scan systems at the CeBIT expo in Hannover, Germany. The conference covers five days, 20 stages, 1,000 speakers and 3,500 exhibitors from over 70 countries. A show of this stature provides Crowley an excellent opportunity to meet face-to-face with many of our current international resellers, cultivate new relationships and introduce new products worldwide.
Demos on our booth floor include: the InoTec document scanner; the Mekel Technology MACH12 and MACH7 microfilm and microfiche scanners; the Wicks and Wilson 7750, 8850 and C400 microfilm, microfiche and aperture card scanners; the Crowley-manufactured UScan+ microform scanner; the Zeutschel zeta book copy system; and two brand-new offerings slated for later release, the Crowley UTrieve microfilm desktop retrieval system and the IMAGELINK i7380 Reference Archive scanner.
…and we're in Indy…and St. Paul…and Portsmouth
Okay, it's safe to say we're all over the place this month. In addition to Germany, we're stateside at the Public Library Association Annual Conference, the Library Technology Conference and the New England Archivist's Spring Meeting. Would be nice if at least one of these locations offered a temperature over freezing, but as my mom says, "Cold hands, warm heart." I can safely say that this will apply to most of our guests at these conferences.
And one other thing. But I can't tell you. Yet.
How's that for a cliffhanger? We've got some big Crowley Imaging news coming up so stay tuned!
Find Out More
If you have any questions or comments about the information above or are interested in capture equipment or scanning services, please contact The Crowley Company by calling (240) 215-0224. General inquiries can be emailed to [email protected]. Please also follow The Crowley Company on Facebook, Twitter, Google+, LinkedIn, Pinterest and YouTube.
Author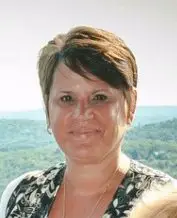 Cheri Baker, Crowley's former Director of Communications, has retired but retains her love for writing and all things Crowley. With a career that spans newspaper, agency and corporate communications, her goal remains to dig behind the scenes and tell the story - whatever it may be. Find Cheri Baker on LinkedIn+