Library Solutions Win Modern Library Awards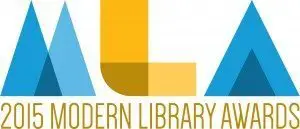 We got the good news a month ago, but a press moratorium kept our lips sealed (here we go with that again!) until today: two of Crowley's Zeutschel scanners have garnered accolades in the inaugural Modern Library Awards (MLA) program present by LibraryWorks, Inc.  This announcement is exciting for several reasons:
1)      The word "Modern." Although today's libraries still cater to those of us who like to cuddle up in a quiet space surrounded by stacks of literature (absorbing intelligence simply by presence), they are also increasingly community centers and valuable archive repositories. Programs vary but can range from knitting to English as a second language (ESOL) to resume writing to puppet shows. Library patrons range in age, race, orientation and economic status. So what do they have in common? Today's patrons are tech-savvy. And as such, they want to gather and capture information using the technology that they use at home, in the office or via mobile devices. Enter our winning Zeutschel scanners.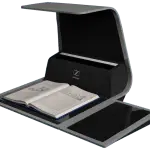 2)      The zeta. For decades, The Crowley Company has been the exclusive North American distributor of Zeutschel-brand scanners. These German-engineered scanners are respected throughout the world for their excellent image quality. However, until the zeta book copy system was introduced two years ago, a Zeutschel scanner was often out of reach for smaller libraries because of price. With the zeta, an MLA gold award winner, Zeutschel has married its top-of-the-line technology into a book scanner that is not only affordable, but so easy to operate that it is literally "plug in and scan." Often replacing traditional copiers, the zeta allows patrons to scan images from books and documents to a wide variety of file formats and electronically save, print, send or post the images. In addition to allowing patrons to work with universal technology, the zeta saves wear and tear on books, reduces staff time (no paper jams to fix) and saves on consumables (no toner to replace) – all of which protects library funds, which are often in short supply.  The zeta has quickly become a darling of public, private and academic libraries. Libraries and patrons are so happy to have a zeta, they've created posters, blogs and videos (look here for a sampling of what we've found online). That makes us happy.
3)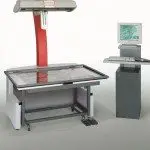 The OS 14000. If you're an archivist (and many librarians are, either by formal training or on-the-job learning), this is the Zeutschel dream machine which was originally created to meet NARA specifications. This is the high-volume, high-resolution scanner that lets libraries – and many other institutions – scan their archives to a near-exact replication. In addition to local archives that many patrons expect, such as newspaper collections, many libraries hold what are known as "special collections." These could be the personal papers of someone famous or important (not always the same thing, but for our work with several Presidential libraries, we believe they are) or documents related to an historic event such as the Holocaust. The MLA silver award OS14000 is typically operated by a dedicated staff member or trained volunteer and the images are scanned either for archival preservation or to offer public access to documents and images that are too fragile to be touched by the general public.
The Crowley Company carries many other library solutions in addition to book scanners. These include high-volume Mekel Technology microfilm scanners for archive collections of microfilm and the walk-up UScan+ universal microform scanner that allows library patrons to quickly access, scan and save images from microfilm, microfiche, aperture cards, photo negatives and other film media. We appreciate the opportunity to showcase a few of these scanners via the Modern Library Awards.
Heading to Chicago for the American Library Midwinter Conference Next Week?
Stop by Booth #3226 and demo many of the scanners mentioned above. Can't attend? Check out the library solutions playlist on Crowley's YouTube channel.
The Crowley Company is a full-solution imaging partner. From micrographics equipment and microfilm to desktop and production scanners to patron systems and conversion services, The Crowley Company has aided records managers, archivists, librarians, researchers, students and others throughout the world with archival preservation, records management and digitization solutions.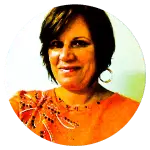 Cheri Baker, Crowley's Director of Communications, has a career that spans the realms of agency and corporate communications. She's a firm believer in common sense, good grammar, nice manners and a bit of fun. Find Cheri Baker on Google+