Goldilocks and the Three Scanners: How to Tell Which Overhead Scanning System is "Just Right"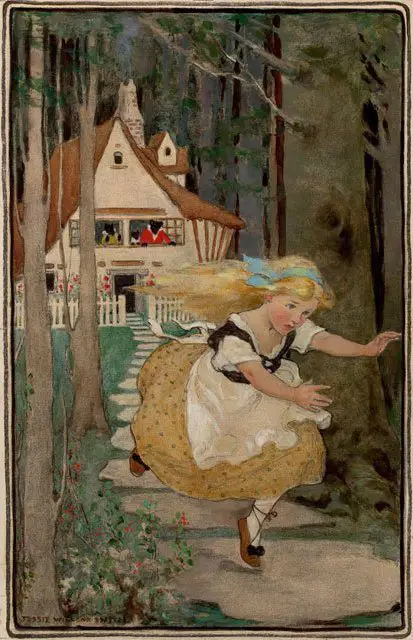 As far as making choices go, Goldilocks had it easy. All her options were laid out in front of her to simply eat, sit and sleep her way to finding which porridge, chair and bed best fit her needs. If all options were laid out before us when faced with making a comparative choice, finding the best fit for any consumer would be as easy as savoring perfectly-tempered porridge. Alas, within the document scanning market – in this case overhead scanners – it's not easy to display all the choices and simply pick the best. The varieties of scanning models each promise different specifications – various bed sizes, resolution capabilities and software functions. The options are so expansive that even the most thorough of trade shows, on-site demos or site visits can still leave many options off the menu.
For nearly two decades, Crowley has been the sole North American distributor of Zeutschel planetary (overhead) scanners. This 20 years of experience has led us to an in-depth understanding of finding the "just right" overhead scanner for nearly every challenge.
(Not Too) Big: Large, archival quality scanners such as the Zeutschel OS 14000 Series, OS 12000 A1 and the Qidenus scanners are used to digitize archival and large-format materials (such as The Papers of Abraham Lincoln) up to A0-size.
(Possibly) Just Right: Powerful back-office production units like the Zeutschel OS 15000, OS 12002 Series, OS 16000 book scanners (currently used in the Yale University Digital Humanities Lab) digitize documents and books in up to A2-sizes.
(Not Too) Small: Walk-up scanners such as the A3-size Zeutschel zeta and chrome book copy systems and the Crowley ODS book scanner are used by students, researchers and patrons in numerous institutions across the country to digitize materials.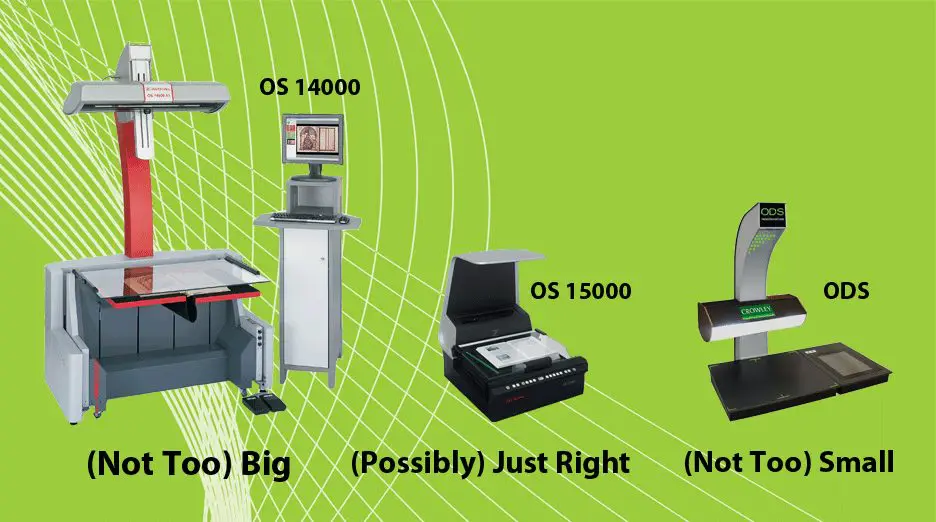 With the mass of products available, how does one sift through the options and find the "just right" scanner for their needs and institution? The answer can be found through a short checklist of items: material size; intended use; material condition; longevity; functionality and economics.
Material Size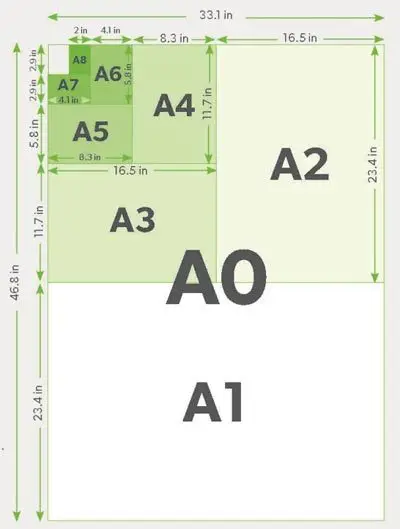 The size of materials to be scanned is chief among the facts you must know before purchasing a scanner. It is important to know – or anticipate – your collection materials beforehand in order to isolate your search to a particular bed-size range. The image on the right illustrates the classifications for material and bed sizes. A0 is the largest paper and bed size; the sizes decrease as the number after the "A" increases.
Intended Use
The intended use of the final images will also heavily impact the type of scanner needed. If a university is archive scanning large maps for online sharing, they will need a unit capable of scanning large-format materials and capturing both raw and web-sized files. A genealogist scanning family photos for personal archiving will most likely require a smaller scan bed and more modest file formats.
Material Condition
Materials will have different digitization needs depending on their fragility. Rare or fragile loose documents should be digitized on an overhead scanner to prevent tearing rather than feeding them through a high-production rotary scanner such as the InoTec. If bound materials are fragile, you may want to consider a scanner that can incorporate a book cradle to support the spine of the books.
The preservation of original materials is crucial to the long-term sustainability of your physical collection. Most traditional off-the-shelf scanners utilize a hinged lid to contain their light source and need to be firmly sealed to create a good scan. If your collection houses bound or oversized materials, the hinged lid will prohibit proper scanning, leaving you with inferior scans, unequal lighting and potentially damaged originals. Overhead scanners pose no threat to the original materials as they use an open overhead light system. The Zeutschel and ODS models use cool LED lamps to limit light damage.
Longevity
Specialty overhead scanners are not mass-produced in the way that off-the-shelf scanners can be and are considered long-term investments versus disposable units. Each unit is built with care and consideration and, when maintained properly, can stand the test of time.
Functionality
Knowing the end-users (whether that be patrons, students, genealogists, researchers, archivists, back office employees, etc.) will make the task of selecting your necessary features easier. Most units come with comprehensive in-software editing features for manual and automatic image manipulation that range from the simple (such as automatic book curve correction to remove the book gutter out of scans, contrast and image setting controls) to the complex (including color management, paper-white optimization and capture of metadata during the scanning process). Nearly all users have come to expect optical character recognition (OCR) or searchable text in their digital documents, which is a software option on most scanners. Taking into account the abilities of your patrons is also crucial when assessing the functions necessary for your institution. Perhaps zoom functions are needed for the visually impaired, or voice recognition for disabled patrons (a feature that will soon be available in the Crowley ODS).  If a certain function is important to you or your users, make sure that it is available in the software of your scanner.
Economics
While patron or walk-up scanners are increasingly affordable, the cost of an archival scanner can be off-putting. For the large format scanners, ask if a refurbished or loan unit is available. For patron scanners, software options such as pay-per-use or online payment infrastructures can help to recoup the initial investment. Further cost savings are seen via today's digital delivery options making the need for consumables such as ink and toner virtually non-existent.
There are plenty of overhead scanner options out there and the search can become overwhelming. Take a note from Goldilocks herself and ask for a side-by-side demo to find your "just right."
Looking for Your "Just Right?" 
If you would like more information on determining the best scanner for your needs and budget, please contact The Crowley Company by calling (240) 215-0224. General inquiries can be emailed to [email protected]. You can also follow The Crowley Company on Facebook, Twitter, Google+, LinkedIn, Pinterest and YouTube.
---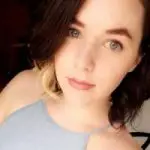 Hannah Clawson is The Crowley Company's Communications Coordinator. After working in the Technical Service department for two years, she is happy to put her technical knowledge and communications degree to good use in another facet of the company. When not traipsing the halls of Crowley, she can be found cruising vintage stores, writing about her favorite bands or at a local rock show.