Who Runs the World? Junior League of Washington Preserves 107 Years of Women's History
Care Through Action, Junior League of Washington Preserves Women's History
I've been stealing my older sister's belongings since birth. From clothes to shoes, ideas to dance moves, I "borrowed" everything from my forgiving (and often oblivious) sibling. Little did I know that a mindless pilfering of a book titled "Extraordinary Women in History" in my early years would introduce me to Eleanor Roosevelt, my lifelong idol.
Eleanor's passion to better the lives of Americans both as a First Lady and a private citizen made a strong impression on me. It wasn't until my research for this blog an odd-20 years later that I realized the civic leadership I admired so much in Eleanor was bolstered by The Junior League – an international women's volunteer group to which she belonged. On the last day of Women's history month, we're celebrating the work of the league and their members to preserve women's history with a look at the recent digitization project to preserve the work of the Junior League of Washington (JLW), a charter chapter in D.C.
The Junior League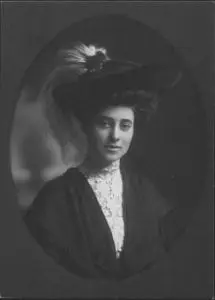 Founded in 1901 in New York City by Mary Harriman Rumsey (a friend of my beloved Eleanor), the Junior League's mission was to transform the welfare of adults, children, the sick and helpless in their community through
fundraising and volunteerism. Now known as The Association of Junior Leagues International, the group has kept strong to their original purpose and expanded to include 291 charter leagues and 140,000 members worldwide. Notable league members include Justice Sandra Day O'Connor, Shirley Temple, Julia Child and five First Ladies of the United States among many others.
A Washington, D.C. group was formed in 1912 by Elizabeth Noyes and members of her sewing circle. The group became known as the Junior League of Washington (JLW) and in just two short years grew to 100 women. Now in their 107th year, the JLW chapter has grown beyond 2,300 trained volunteers.
JLW's current Archives Committee Chair, Carly Robinson, explains the evolution of the group's activities: "The JLW has had many focus areas over the years spanning the provision of affordable clothes and houseware through our thrift shop, raising money for war bonds, volunteering for the Red Cross during WWII, raising money for Children's hospitals, fighting to address women's issues of discrimination, the founding of a day care for homeless children and launching our current focus on literacy."
Archiving Decades of Service to Preserve Women's History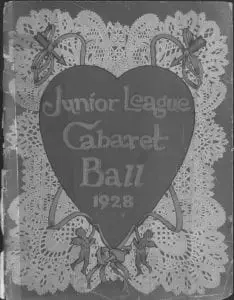 Through the years and numerous volunteer concentrations, members of the JLW have kept meticulous documentation of their activities dating as far back as 1912. The materials are housed at the historic Loughborough House, headquarters of the JLW.
Recognizing the importance of their collection to future generations, the chapter set a goal to save the oldest and most vulnerable pieces of their collection from decay through digitization. "As our materials begin to deteriorate," explains Robinson, "we want to make sure they are all captured digitally. The scrapbooks became a primary focus of this first project, as were as our oldest documents from the early-to mid-1900s," she continued.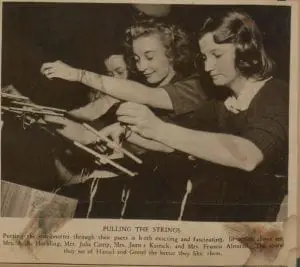 To minimize the danger of losing their history, the League approved funding in 2019 for digitization and started the search for a service partner. A previous committee chair had been in contact with The Crowley Company and the contact moved over to Robinson when she became the chair. "We felt like [Crowley] understood our project," remarked Robinson. "The representatives there were very helpful throughout the proposal process and displayed wonderful experience in the type of digitization services we required.
The collection of materials included bound minute books, newsletters, postcards, annual reports, photos, framed awards, pictures and 34 archival scrapbooks (which include newspaper articles, photos, letters and other still media) documenting league events between 1914 and 1987. All told, this first collection held 10,000 images.
A sampling of events hosted by JLW documented in the collection include: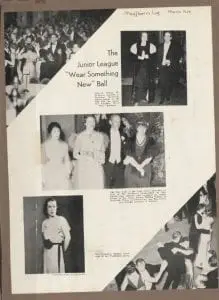 1920s | The Junior League Cabaret Ball fundraising event was a social affair that attracted many Washington politicians and foreign dignitaries. The funds from this event were funneled back into local hospitals and help missions.
1930s | As the Great Depression raged on, the JLW tried to boost the local retail economy by hosting a "wear something new" ball where attendees had to do just that. The ball was attended by our 32nd First Lady (whom has already been mentioned twice).
1950s | The group and its members saw prosperity after World War II and launched their Marionette Show, a successful way to entertain families and raise tens of thousands of dollars each year.
Journey to Digitization
Before sending the materials to Crowley, a team of ten went through the pieces to document their condition, making notes about particular pieces that the team wanted extra focus paid to, such as pamphlets within scrapbooks that were to be digitized on their own, in addition to being scanned as a part of the book. The team then packed the materials into 17 boxes which were transported by the Crowley logistic team from JLW headquarters in the District to Crowley's Frederick, MD service bureau for digitization.
All materials were scanned using Zeutschel overhead planetary book scanners to digitize the bound materials without damaging their spines. Files were output both as individual TIFF images and as text-searchable multi-page PDFs per book or newsletter issue. The text searchability will enable league members to rapidly search through volumes to find member names, events or dates.
For JLW, the future is female…and digital
Beyond preservation of the original materials, the images will be used to share the league history both internally though newsletters and its magazine, 3039M, and with the Washington community though social media and other communications. The JLW hopes to further preserve women's history by digitizing more of their collection as funding allows to further preserve and share their history.
As we reflect on the efforts of the past and the uncertain times before us, I'm comforted by a quote from Eleanor (yet again): "You gain strength, courage and confidence by every experience in which you really stop to look fear in the face. You are able to say to yourself, 'I have lived through this horror. I can take the next thing that comes along.' You must do the thing you think you cannot do."
I've enjoyed this opportunity to learn more about the Junior League and how they have helped their communities when life gets hard. What started out as post about Crowley's digitization services and Women's History has become relevant to the today…which is exactly what preservation and digitization is all about.
If you're looking for a way to volunteer in your community – man, woman or child – I recommend searching "volunteer efforts near me" or – ladies – checking out your local Junior League. There are enough results to satisfy all interests and abilities.
HAVE A COLLECTION THAT CAN CHANGE THE WORLD?
Crowley's experienced imaging experts, well-rounded digitization solutions and network of industry professionals can support first-time and ongoing digitization projects for any collection size or type. For more information on the conversion services offered by Crowley Imaging or the scanners that can be purchased for your own digitization efforts, please call (240) 215-0224 or click here.
---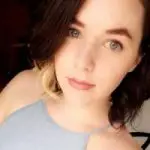 Hannah Clawson is The Crowley Company's Communications Coordinator. After working in the Technical Service department for two years, she is happy to put her technical knowledge and communications degree to good use in another facet of the company. When not traipsing the halls of Crowley, she can be found cruising vintage stores, writing about her favorite bands or at a local rock show.