Celebrating American Archives

October is officially American Archives month and we've been so busy with the day-to-day of digitizing collections, pairing scanners to end-users and attending trade shows that we find the month quickly escaping. So we're going to stop, take a breath and celebrate just a few of the American archives and their owners and industries that we've had the pleasure to work with over the past twelve months.
From a First Lady (Typefaces, Animal Rights and the "It" Girl) to Pro Football (Digital Touchdown!) to Black History (Digitizing "The Reporter") and so much more, our client stories prove that archives are interesting, entertaining, educational and necessary.
So – grab your lunch, scroll down and dive into the wonderful world of American archives.
HAVE ARCHIVES – AMERICAN OR OTHERWISE – TO PRESERVE OR SHARE?
If you've got archives, The Crowley Company has solutions. Our strength is our diversity, which means more options for you. As a manufacturer, distributor and digitization service provider, Crowley can uniquely partner with clients to ensure that all options for the desired end use and available budget are explored. For more information on the conversion services offered by Crowley Imaging or the scanners that can be purchased for your own digitization efforts, please visit our website or call (240) 215-0224. General inquiries can be emailed to [email protected]. You can also follow The Crowley Company on Facebook, Twitter, LinkedIn, Pinterest and YouTube.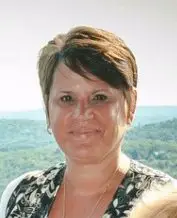 Cheri Baker, Crowley's former Director of Communications, has retired but retains her love for writing and all things Crowley. With a career that spans newspaper, agency and corporate communications, her goal remains to dig behind the scenes and tell the story - whatever it may be. Find Cheri Baker on LinkedIn+
2 Responses