Raiders of the (Not So Lost) "Ark"ives: Digitizing Religious Archives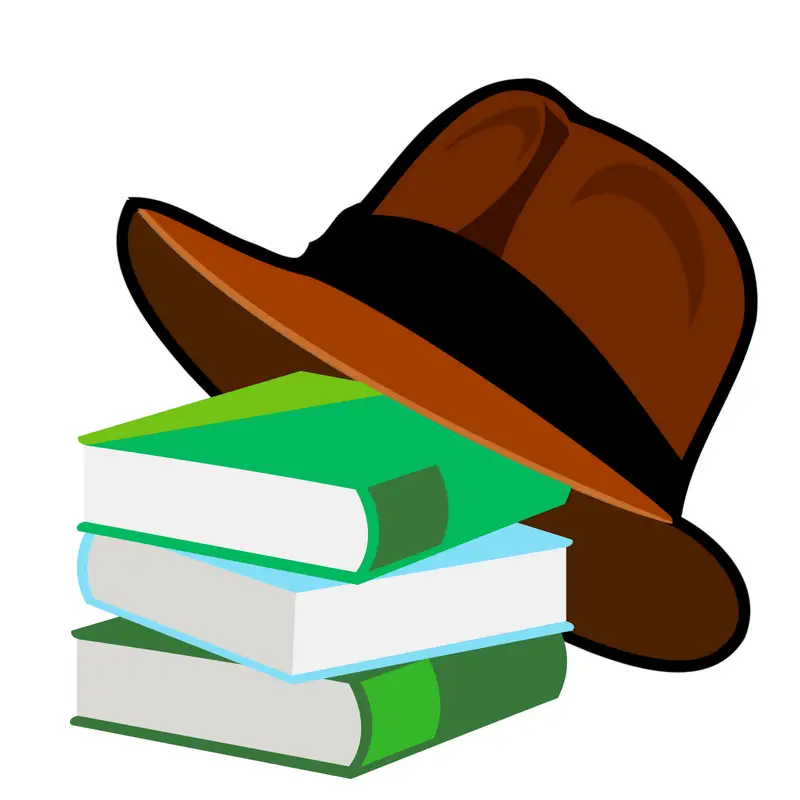 As I was preparing for Crowley's appearance at this week's annual American Theological Library Association Conference (ATLA), I realized that everything I know about religious archives comes from Indiana Jones' movies and Dan Brown novels. It's not a fact I'm proud of since religious entities have been a prominent market for Crowley (and as the daughter of a pastor and a church secretary, I'm no stranger to the goings on of the church) but my perception of their archives mostly includes Bibles with treasure maps and scrolls with secret codes.
In an effort to bring myself closer to reality, I spoke with Crowley clients Findmypast, Washington Hebrew Congregation and The First Church of Christ, Scientist – all of which have recently digitized religion-based collections with Crowley. I wanted to find out more about the materials actually being preserved and how they are later used (secretly hoping to find a treasure map along the way).
Genealogy: Microfilmed Catholic Records Online for the First Time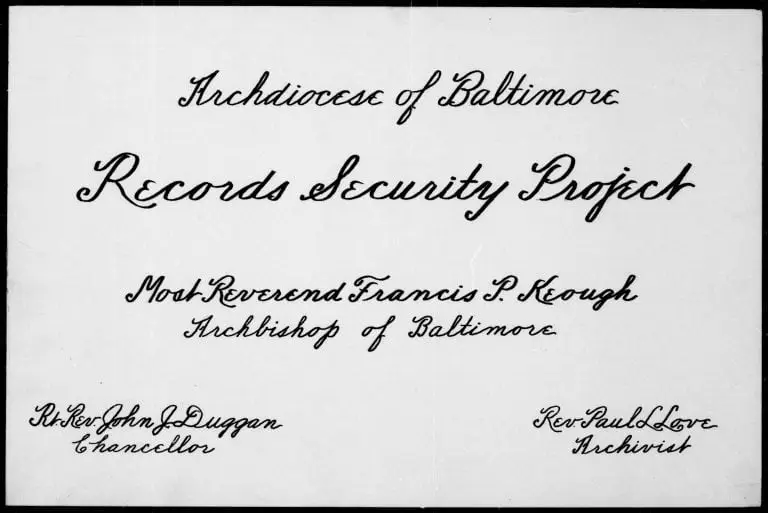 Findmypast (FMP), a genealogy website headquartered in London and specializing in British and Irish family history, is currently undertaking a project to make records from several U.S. Catholic archdioceses accessible to their subscribers. "Not many records from the Catholic Church are online for genealogical use, yet at periods in history Catholics have made up as much as 25% of the English population. With these records available, they will be able to trace lineage they couldn't before," remarked Jim Shaughnessy, content marking manager for FMP.
Documents in this collection, which includes parish registers, baptismal records, clerical correspondence, newsletters and more, will be especially helpful to U.S. residents looking to draw ties to their U.K. heritage. "Many U.S. church records such as marriage or death registries contain information on the person's birth or baptismal place, often producing strong links to a person's homeland," Shaughnessy included.
Access to the records was granted to FMP and they employed Crowley Imaging to digitize microfilmed records from the Archdiocese of Baltimore followed by microfiche records from the Archdiocese of Cincinnati. Both projects were indexed and scanned by Crowley Mekel MACH10 microfilm and MACH7 microfiche scanners respectively. FMP uploaded the over 1.1 million TIFF images to their online database. The digital copies were sent to the individual archdioceses for their own use along with the return of original materials.
History: The Birth of an Archive at Washington (D.C.) Hebrew Congregation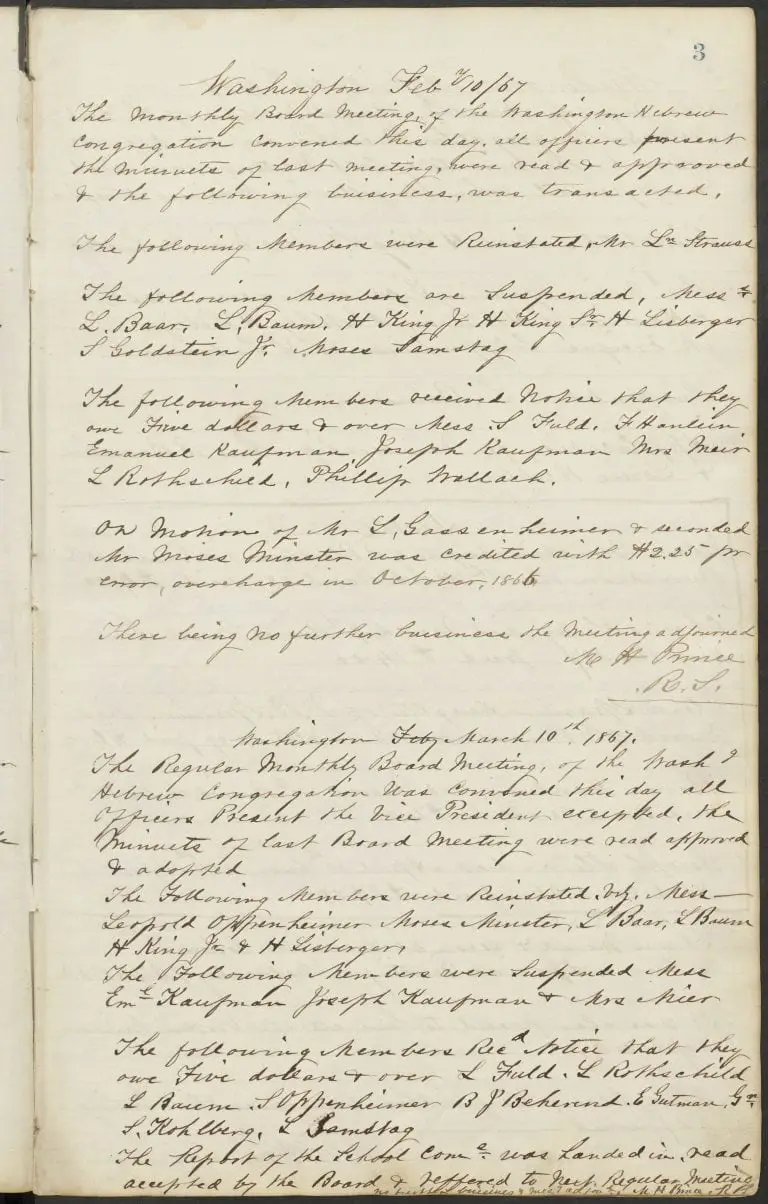 After retiring from the National Archives and Records Administration, Bill Davis decided to put his 33 years of professional archiving knowledge to use at the Washington Hebrew Congregation. Established in 1852, the congregation owns a substantive collection of meeting minutes, religious school documents, cemetery and lifecycle event records, rabbinical records including sermons and correspondence, confirmation photos and print materials such as bulletins and reports.
Nine large volumes that document congregational life, including its 1855 constitution and nearly 40 years of meeting minutes, were chosen as the archive's inaugural digitization project. "The books are fragile and can't be handled regularly. Preservation of the content and original materials was the main goal," said Davis. "Now, digital copies can be used by staff to pull information for congregation members instead of having to handle the originals."
The delicate books were scanned on a Zeutschel 14000 A1 planetary scanner which supports book spines and gently illuminates pages using a cool LED light system. The digital files were then provided on a portable USB and returned with the original materials.
Membership: Following the Manual at The First Church of Christ, Scientist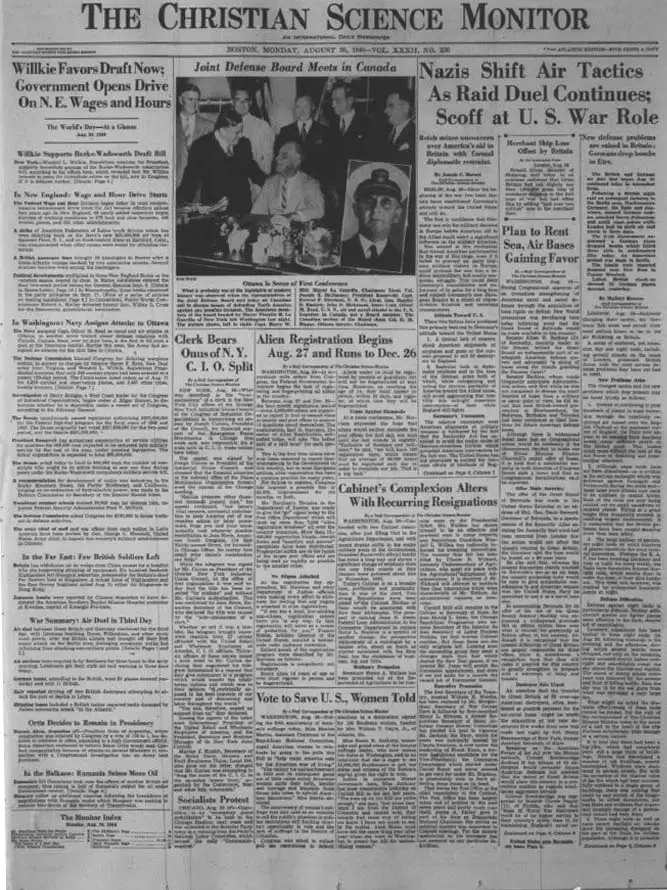 Church membership records have a special significance in the Christian Science religion. In accordance with the Manual of the Mother Church, each member's name becomes a part of the history of the organization and must be maintained.
Headquartered in Boston, MA, church archivists are creating a digital database of membership records. The church contacted Crowley to digitize microfilmed church records (dating to the 1910's and microfilmed in the 1940's) along with microfilmed copies of the church's newspaper turned magazine, The Monitor – a print publication started in 1908 by the Church's founder, Mary Baker Eddy, to provide the world with an alternative to the widespread untrustworthy journalism of the time. As stated by Eddy, the object of The Monitor is "To injure no man, but to bless all mankind."
Crowley Imaging digitized just under 1,500 reels of microfilm for the project using Mekel MACH-series scanners and QuantumProcess software to create OCR searchable PDF files. "The OCR is really great for helping us quickly find names within our membership records," notes Rufus Streeter, a Project Manager at the First Church.  
Crowley and the Temple of Digitization Realizations
From genealogy to membership records and beyond, the world of theological digitization has a treasure chest of fascinating personal and congregational stories to offer. I'm glad I took a closer look beyond the rose-colored glasses of Hollywood to seek the truth. After all, isn't that what Mr. Jones and Robert Langdon would have done?
Have Religious Archives to Digitize?
For more information on the microfilm, book, document and photographic digitization services offered by Crowley Imaging, please visit our website or call (240) 215-0224. General inquiries can be emailed to [email protected]. You can also follow The Crowley Company on Facebook, Twitter, Google+, LinkedIn, Pinterest and YouTube.
[Hannah-Clawson]