Celebrating Alastair
Wicks and Wilson Purchasing Manager Retires with 35 Years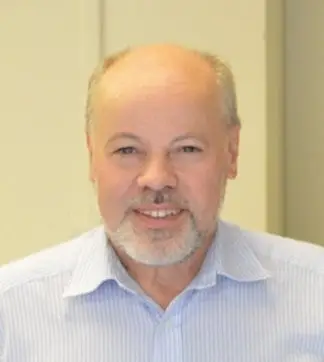 Alastair Fitzroy Blair has worked for Wicks and Wilson since January 31, 1983. This Friday, on July 27th, he will wrap up 35 years with one company and a total of 47 years in purchasing for industrial firms in the Basingstoke, UK area. His is a story of many which often goes untold; a quiet hero who does his job well, day in and day out, serving with loyalty, for the main purpose of caring for his family, whom he adores.
Alastair is described by co-workers as both "private" and a "bright, smiling character." His answers to my questions below give us a peek behind the curtain of Alastair's career which folds into a largely satisfying life. He will be sorely missed by all of us who have had a chance to work with him, but particularly by those who have had the opportunity to work with Alastair daily. As co-worker and fellow buyer, Steve Evans, notes, "Interestingly, I reckon I have spent more awake time with Alastair than I have with my wife, and perhaps for that matter, more awake time than Alastair has spent with his wife."
They've been good years, Mr. Blair, and we wish you a long, happy and healthy retirement. No doubt your wife is looking forward to enjoying a few more hours of your "awake time." Her gain is our loss.
And now, in Alastair's own words…
My early working years
I always remember the exact day I started my working life. It was 'D Day', Monday, February 15, 1971, which was Decimalisation Day in the UK, when we had the monetary change to decimal coinage.
As a nervous 18 year old, I joined British Leyland, a very large automotive and manufacturing conglomerate, employing some 250,000 employees around the UK. I was a Purchasing Trainee for a couple of years, before progressing to Assistant Buyer. No computers in those days; everything was entered onto record cards.
A little after three years, I moved on to work as a Buyer for a large engineering company who produced garage and industrial doors, Morris Singer and Haskins – still more record cards. After two years, the Chief Buyer sadly died. I was summoned to the Managing Director's office and informed that, in spite of my young age, they were prepared to promote me to Chief Buyer on a six-month probation period. The other Buyer, older and with a longer tenure, was not impressed. However, everything panned out okay and I stayed for nearly seven years.
My move to Wicks and Wilson LTD
By the early 1980's, the construction industry was in decline, along with orders for garage and shutter doors. I realized that changes would have to be made. I was married, had a large mortgage, a young daughter and twins on the way, so I decided to look for another job. Wicks and Wilson (WWL), at that time, were a fairly new company to Basingstoke and I knew nothing about them (not like today when you have company websites to explore). They were looking for a Buyer. I applied.
A factory tour during my interview opened my eyes to microfilm duplicators and high-precision intricate parts, very unlike industrial doors and shutters, where parts were usually made to quite open tolerances. A second interview followed and later I was invited back to meet Margaret Wicks, one of the owners, who had to rubber stamp possible new employees. I must have impressed, as I was offered the job. The position was a step down from Chief Buyer to Buyer, but I could see a future in these microfilm machines and, more importantly and hopefully, job security. As it was, my previous company lasted for about another nine months and then closed down, so a wise move.
By the time I joined Wicks and Wilson in January 1983, our twins (Nicola and Gemma) were two months old and we now had three daughters. Twins were hard work and our eldest daughter Fiona, at three and a half, grew up very quickly being Mum's little helper. Our daughters are now all grown up with five children of their own between them.
When joining Wicks and Wilson, one of the first things I had to get used to was a computer – no more record cards! The company ran with an ICL System 10, later upgraded to an ICL System 25 and much later to a fully MRP EFACS system. For buying purposes, this was very useful.
In my early days at WWL, the company grew very rapidly, mainly due to the influx of large monthly orders from the 3M organisation for our newly developed 9×8 range of duplicators and collators, followed by the 2950 punch print assembly, plus encoders*. To cope with the extra volume of work, another Buyer had been taken on and I was promoted to Purchasing Manager, the position which I still hold today. Duplicators in time made way for scanners. The continual involvement in bringing new products to market, resulting in a host of new piece parts to get your teeth into, has always spurred me on.
Staying in one place
Over the years, I have never tired of my job. To me, purchasing is a challenge, trying to get the very best deal for the company without compromising on quality or service. It hasn't always been plain sailing and it would be wrong of me not to admit that at times I've found myself over a barrel with a supplier having the upper hand (thankfully not often!) or letting the production team down due to a late delivery. It's never intentional, but hiccups do happen.
Why stay at the same company for such a long time you might ask? My answer is, why not? If you enjoy the work you do and get on with everyone, why move for the sake of moving? As they say, if it's not broke, don't fix it. Working at WWL has always had a family feel about it and it is amazing how many employees have worked here for more than 20, 30 and even 40 years; all those combined years of job knowledge in microfilm technology!
With the WWL owners selling to The Crowley Company in 2011, there was a little apprehension as to what the company would be like with new owners. The answer has simply been "very good." Since the Crowley Company took over, I have been privileged to have been part of the management team here at Basingstoke, who were given the responsibility of running the company day-to-day.
My retirement
I'm looking forward to my retirement but having been in full time employment for 47-plus years, I think I am going to find it strange not going to work (especially as I have been with WWL for 35 years). I will certainly miss all my friends here. Instead, taking the place of an 8-to-5 job will be some long weekends away, DIY jobs that I have been putting off until I have more spare time (as we all do, so no excuses now!), keeping fit by walking and cycling and more importantly, having extra time (hopefully!) to spend on my hobby of collecting old picture postcards, which I have been active in for 33 years. August and September have always been busy months as I use my postcard images to produce local history calendars, which I have done for the last 12 years.
In amongst all of this will be our five grandchildren – Freddie (11), Beth (6), Jack (4), Matilda (3) and Emily (17 months) –  who play a big part in our lives. Over the last 11 years, my wife, Angela, has always looked after one or two of them on several days during the week or after school. I know that my wife is looking forward to me being at home during the school summer holidays as on occasion we may have at least four of the grandchildren with us – happy days!
Angela and I have been married for 42 years now, but the change to being together 24/7 will certainly be a new chapter in our lives…and one to which I look forward.
*To view some of the older product lines, visit a 1998 Wicks and Wilson website archive here. 
Want to learn more about Wicks and Wilson, a division of The Crowley Company?
For more than 40 years, Wicks and Wilson, a division of The Crowley Company, has been a world leader in the design and manufacture of electronic imaging products for the digital scanning, records management and archival preservation industries. To learn more about the book, microfilm and aperture card scanners and other imaging products available from our Wicks and Wilson division, visit https://www.wwl.co.uk/. For a full offering of The Crowley Company scanners and digitization services, visit www.thecrowleycompany.com or call (240) 215-0224.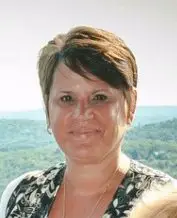 Cheri Baker, Crowley's former Director of Communications, has retired but retains her love for writing and all things Crowley. With a career that spans newspaper, agency and corporate communications, her goal remains to dig behind the scenes and tell the story - whatever it may be. Find Cheri Baker on LinkedIn+
One Response