Uniontown Public Library Wins ODS Book Scanner, Begins Collection Digitization
Update: As of June 2023, the Crowley ODS book scanner has been discontinued. The scanners continue to be supported by Crowley's Technical Support team.
Note from the Editor: It's a solemn time around the Southwest, but this week has been especially difficult for one of our most beloved vertical markets, libraries, with the devastating effects of Hurricane Harvey in Texas and the horrific shooting in Clovis, New Mexico. While this blog post can't alleviate the pain left by these tragic events, it does remind us of the essential place that libraries hold within their communities and our society. Enjoy today's blog post and consider supporting library safety and donating to Texas libraries relief during this difficult time.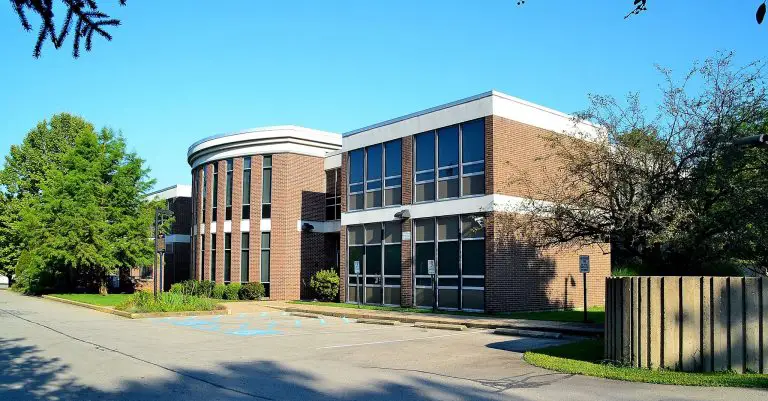 This past April, we celebrated National Library Week and the market release of the Crowley ODS Overhead Document Scanner by holding a contest for a free ODS book scanner. We sent out the message and received an overwhelming number of entries from libraries across the country.
Scanners Needed
An overwhelming theme of the contest entries was the need for affordable scanning equipment. Most institutions wrote of their hinge-lid copiers which damaged book spines and lacked digital output options. The lure of a free scanner which preserves book bindings and outputs images directly to email, USB, cloud, print or network locations proved a tempting offer for many.
All entries were deserving, but only one could be the winner. Below is the winning entry (edited for space), submitted to us by Uniontown Public Library (UPL) collection curator, Maria Sholtis.
"The Uniontown Public Library features an extensive local history and genealogy collection [in our] Pennsylvania Room, the largest archive of its kind in Fayette County, PA…the collection spans our county's history and attracts visitors from across the country. Every day, we tell Fayette County's story through books, documents, and photographs…
Unfortunately, very little of our collection has been digitized, and at this time no scanning equipment is available to Pennsylvania Room visitors or general library patrons. While we have a standard copier, it is not ideal for copying pages from books and it lacks scanning capabilities. The Crowley ODS scanner will be…available to visiting researchers and library patrons alike, as well as to staff performing digitization projects. Materials to be scanned will reflect all parts of our county's history: booklets and a diary from our city's Centennial, mine accident registers, cemetery transcriptions, and portraits from long-defunct studios…Since many of these materials are rare, it is important for us to have equipment that prioritizes their protection but is still user-friendly. 
We will offer use of the scanner to our partners in Historic Fayette, a consortium of historical societies and libraries with historical collections. Many of these organizations lack digitization equipment or climate-controlled archival spaces. In this way, access to the Crowley ODS scanner will not only be an incredible asset to our organization and patrons, but also to broader preservation efforts in our county."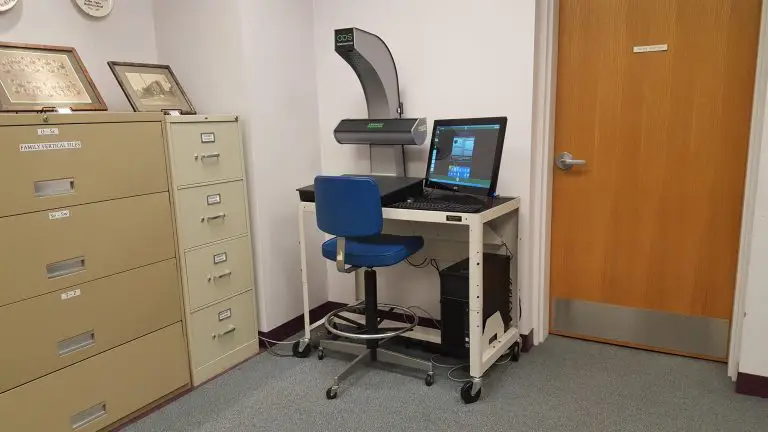 Future Digitization Projects
Since receiving the ODS book scanner, UPL has begun training staff and volunteers for digitization projects of rare and heavily-used books. Sholtis explains, "A prime example might be Miscellaneous Recollections and Records of Pioneer Days, a compilation of local church records, family bible entries, and cemetery readings that were collected by one of our librarians in the 1930s. It draws from a number of sources that were privately owned and could be difficult to locate today."
She continued, "We also have 100+ cemetery transcription books in our collection. Some are published in book form, while others were simply typed up, hole-punched, and slipped into a binder. Each one captures a snapshot of a cemetery at a particular time. As with the rare books, we're interested in making preservation copies of these materials; they see a lot of use and we usually only have a single copy of each. I'd also like to OCR* them so that the books can be searchable in-house. That would add a new dimension of accessibility to the collection."
UPL plans to take advantage of the automation tools available in the ODS for more ample projects. Sholtis elaborates, "I'm definitely a big fan of the auto-capture option – it will really speed up the process when we're digitizing larger volumes."
Paying It Forward 
UPL also plans to make the ODS book scanner accessible to their partners within the Historic Fayette organization. By doing so, UPL will facilitate the digital preservation of history county-wide. UPL's willingness to advance not only their collection but the collections of those in their area was a major factor in their selection as the contest winner. We look forward to seeing the many brilliant things UPL and Fayette County do with the ODS book scanner. Cheers to many future scans!
We look forward to seeing the many brilliant things UPL and Fayette County do with the ODS book scanner. Cheers to many future scans!
*OCR is the abbreviation for Optical Character Recognition a program which transcribes words within scanned images and creates keyword searchable documents. OCR is a software option on the ODS software.
P.S. We also asked contest entrants to come up with a creative hashtag for the Crowley ODS. While it wasn't the winner, St. Patrick's Seminary and University in Menlo Park, CA. did come up with the catchy #ODSandworryless. Well done!
Looking for a patron scanner? 
If you would like more information on the Crowley ODS and other book scanners, please contact The Crowley Company by calling (240) 215-0224. General inquiries can be emailed to [email protected]. You can also follow The Crowley Company on Facebook, Twitter, LinkedIn, Pinterest and YouTube.
---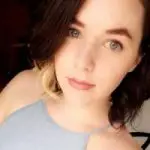 Hannah Clawson is The Crowley Company's Communications Coordinator. After working in the Technical Service department for two years, she is happy to put her technical knowledge and communications degree to good use in another facet of the company. When not traipsing the halls of Crowley, she can be found cruising vintage stores, writing about her favorite bands or at a local rock show.