U.K. Service Bureau Has
20-Year-Success with
Wicks and Wilson Scanners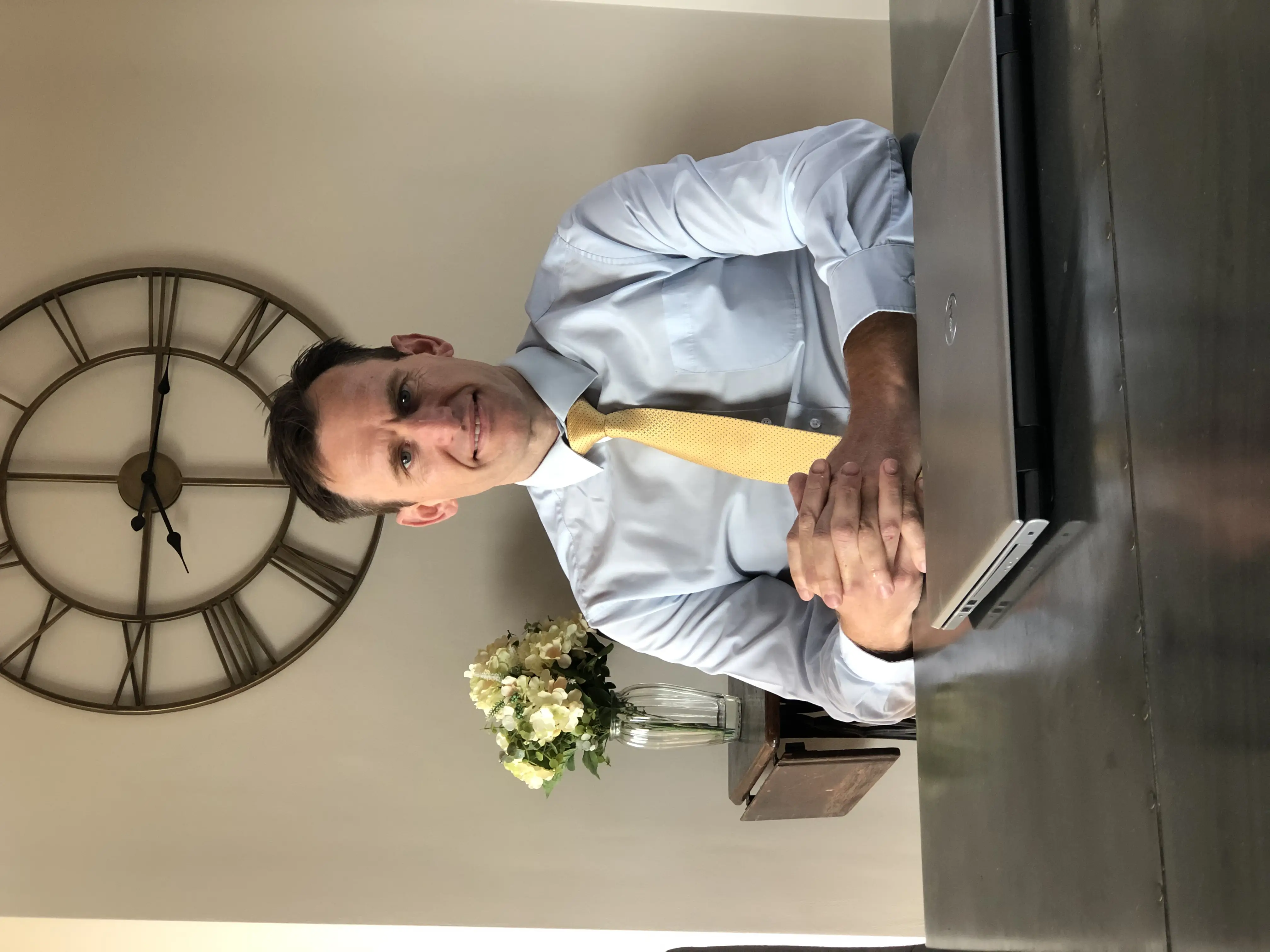 Last week – in a peak moment of quarantine boredom – I participated in a random online survey of English fashion brands. Although I was unfamiliar with most of the brands, one question prompted a strong opinion: "Are you more likely to purchase a brand with British heritage?" My answer? Yes; in fashion and beyond!
Apart from a personal love for Maltesers and Aston Martin cars, this sense of trust in British-made products is also a result of my direct experience with success stories regarding Crowley's United Kingdom manufacturing arm, Wicks and Wilson (Wicks). I am pleased to share one such story from Michael Bailey, owner and director of Scanning and Data Solutions Ltd., a digitization service bureau located in Bedfordshire, just north of London, and serving the whole U.K.
Bailey has been using Wicks and Wilson scanners for almost three decades to produce millions of images and, in the process, has built a strong partnership with both his customers and the Wicks team.
Brand Loyalty

In 1990, Bailey was introduced to the world of preservation when he started a position with The Imtec Group, a microfilm equipment and scanner distributor based in Bedfordshire, U.K. The company sold microfilm creation products as well as Wicks aperture card duplicators and scanners.
Bailey recalls, "The Imtec facility was an hour away from Wick's location in Basingstoke and some of the Wicks employees had worked at Imtec previously. It seemed natural to partner with a team that was both familiar and accessible." Unfortunately, like many others in the industry at the time, Imtec could not successfully make the transition from analog to all-digital and closed their doors in the new millennium. Bailey utilized his unique knowledge to open Scanning & Data Solutions Ltd., a digitization services bureau based in Dunstable, U.K.
Chuffed to Bits: Millions of Aperture Cards Digitized…
In 2001, Scanning and Data Solutions started as a one-person operation. Bailey's intent was to stay small but robust by offering one-day turnaround scanning services that later evolved to include larger-scale digitization for bound and loose documents, microfilm, microfiche and aperture cards.
A majority of the company's early projects focused on aperture card collections for clients ranging from small architectural and structural engineering firms to well-known building contractors and aerospace clients. Many of these businesses favored aperture cards for records retention since the cards allowed for large-format materials – such as engineering drawings or equipment and utility schematics – to be scaled down to a fraction of their size onto a microfilm image. The cards, which could be further encoded with metadata via Hollerith punch, could be easily sent through the mail to other divisions or companies at a much lower cost than their large-format originals.
When choosing which equipment to utilize in his operation, Bailey did not have far to search. "I already knew the consistent production and brilliant image quality of the Wicks and Wilson aperture card scanners produced; the CS350 was an obvious choice." He further explains, "The scanner was easy to configure, allowing me to start projects quickly once received and deliver the images in a timely manner." Bailey estimated that throughout its 16 years in operation, the CS350 has captured millions of aperture card images.
…And a Million More to Come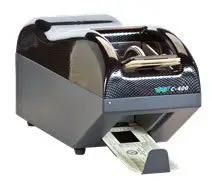 When the CS350 reached its end of life (the scanner was discontinued by Wicks in 2006 to make way for new technology), Bailey replaced it with today's C400 aperture card scanner. The C400 offered two major benefits: greyscale image capture and Hollerith punch data recording. "Fine detail that is sometimes lost in black and white images are captured in the greyscale," Bailey elaborates. "This can be imperative for users reviewing architectural drawings or other technical info where every detail counts. The dual capture of images and Hollerith data automated our metadata process, saving us time and saving our clients money since the details would otherwise need to be manually recorded."
The largest project scanned on the C400 thus far was a collection of 400,000 aperture cards with Hollerith punch data for a military aircraft component manufacturer. Typically, jobs on this scanner include on-demand projects (a few cards sent in for capture and images and originals securely sent back to the customer) or larger projects ranging from 10,000-80,000 cards that require a mix of manual and Hollerith punch coded indexing.
In 2019, a 50,000 microfiche scanning job of council planning records required that the group – now a team of eight – graduate from their on-demand microfiche scanner to a production-level scanner. Scanning and Data Solutions chose the Wicks and Wilson 7750 Scanstation to satisfy the project needs.
Bailey notes that he's "found Virtual Scanstation software to be enormously beneficial. It allows images to process offline while the scanner is still running. The scanner operator is focused on achieving the best scans and ensuring every frame and fiche is efficiently scanned. The quality control, frame adjustments and acceptance of the final version offline with a second operator improves workflow processes." Using this workflow, the project was completed in just three months.
Although Scanning and Data Solutions remains a services provider at heart, they have branched into scanner distribution and are now a reseller of the Wicks-manufactured, Crowley-branded UScan+ HD universal film scanner line in the U.K. – another positive result of an already strong, decades-long partnership.
True Partners
"In my thirty years of experience with the Wicks and Wilson scanners, I've grown to trust the team as a true partner," Bailey says. "When I buy Wicks, I know that I will be receiving the finest in production hardware quality and – beyond the abilities of the machine – that the team behind it will be easy to work with and knowledgeable on how to get the best possible images from the product. They have become an integral piece of what makes Scanning and Data Solutions a success."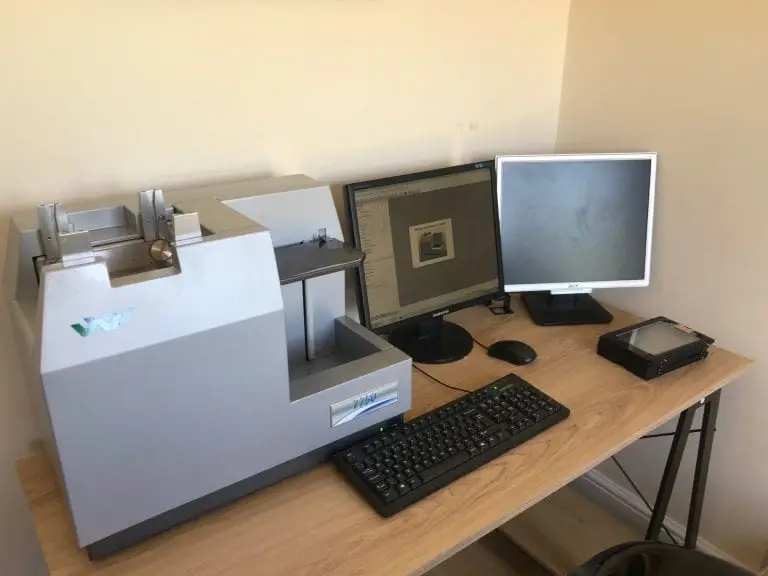 Bailey reports that during the COVID-19 pandemic, Scanning and Data Solutions has been able to maintain their small batch scanning operations for regular customers. He estimates that the need for digital resources seen during the crisis will increase the demand for digitization in the future. "One question that does need to be asked is, were businesses ready for home working? There could be busy months and years ahead for those in the digitization industry when businesses start planning for future events and ensuring that they can swiftly change their working practices from analog to digital."
Perhaps I'm biased, but it's customer stories like this one that strengthen my perception of British-made products. To Scanning and Data Solutions (and many other loyal customers just like them), may your successes continue to be as sweet as Maltesers and your scanners run as smoothly as an Aston Martin. Cheers!
Your Partnership Could Start Here!
If you would like more information on Wicks and Wilson scanners for aperture cards, microfilm or microfiche, please contact The Crowley Company by calling (240) 215-0224. General inquiries can be emailed to [email protected]. You can also follow The Crowley Company on Facebook, Twitter, LinkedIn, Pinterest and YouTube.
---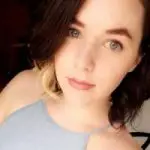 Hannah Clawson is The Crowley Company's Communications Coordinator. After working in the Technical Service department for two years, she is happy to put her technical knowledge and communications degree to good use in another facet of the company. When not traipsing the halls of Crowley, she can be found cruising vintage stores, writing about her favorite bands or at a local rock show.