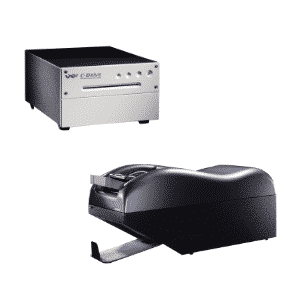 High-volume: C-Series Aperture Card Scanners
Easily Capture Aperture Cards
and Hollerith Punch Data
Get a Quote on Aperture Card Scanners
The C-Series is a range of compact aperture card scanners designed for to digitize all formats of 35 mm microfilm aperture cards. Once scanned, the data from those aperture cards can be accessed instantly for viewing, printing, email, distribution or storage. Aperture card readers allow for the easy digitization of this valuable medium.
C400 Aperture Card Scanner
The C400 aperture card scanners features an automatic feed system that can scan batches of 150 aperture cards unattended. Advanced image enhancement and editing tools are included as standard in the Windows 10 compatible software, making this aperture card reader versatile.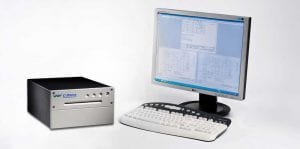 C Drive X Aperture Card Scanner
The entry-level C Drive X is a compact single card scanner that provides the best in image quality and value.
What are Aperture Cards?
Although you're likely familiar with this medium, they're currently rare enough that a brief description of their purpose and function is worth noting.
Aperture cards were first put to use for their current purposes in the mid 20th century. Their adoption accompanied the rise of early computers, which were designed to process the data contained on the cards. Like other microfilm, aperture cards are purposed to compress data into a smaller format, making duplication and transfer easier than it would be if data remained full-sized.
They do this through a series of physical hole punches representing coded data. Additionally, the cards contain miniaturized microfilm chips, allowing for image storage.
For decades, these cards were the preferred method of data storage for many industries due to their ability to be easily read, indexed, stored and quickly retrieved by computer.