From Scanning to Salmon: Installing an InoTec in Alaska
In April, we discussed technical support services and celebrated the 50th state milestone of Crowley technician Steve Sheckels. Today, we take a look into the life of another Sheckels brother, Kris. You may remember Kris as the imaging specialist who scanned the Rosenberg diary under armed guard. Now a Crowley Imaging service bureau project manager, Kris used to also be a traveling technician. This past week, he took a step into his past life and flew cross-country to Bethel, Alaska to install an InoTec 4×3-series document scanner and train operators for the Lower Kuskokwim School District. Upon his return, Kris had a lot to share about this journey.
PROP PLANES AND YUP'IK NATIVES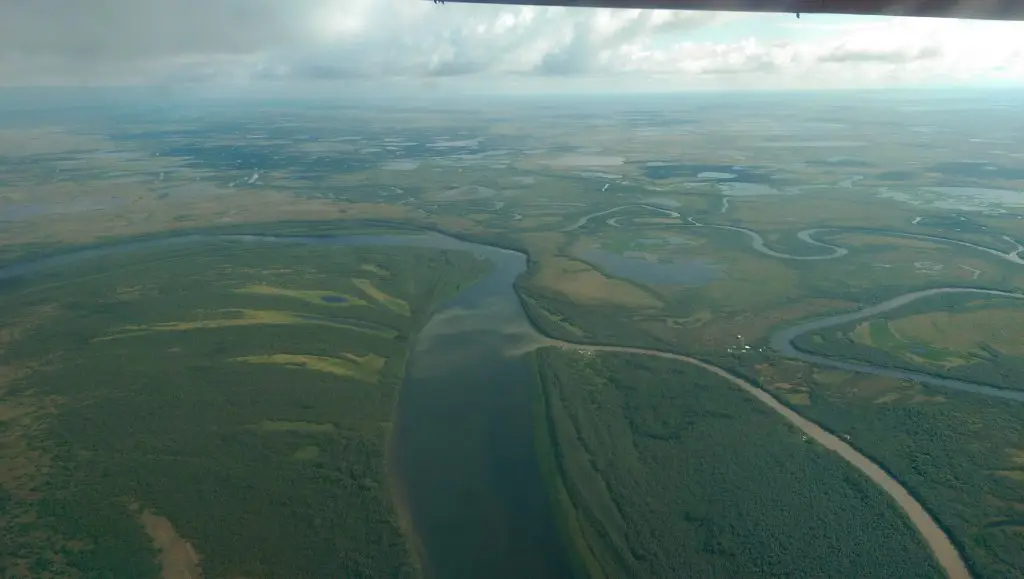 After a ten hour plane ride to Anchorage, followed by another two hours to Bethel on a propellor plane, Kris landed on a wide expanse of tundra – a flat, treeless landscape where the ground is swampy in the summer and icy in the winter. He flew so far west that he was closer to Russia than the nearest U.S. state and Hawaii was directly south. The temperature was in the mid-50's and the sun only set for about three hours a day.
The natives of this area of Alaska are Yup'ik, an indigenous race of Eskimo that have their own language and a proud heritage. The town of Bethel is situated on the Kuskokwim river and is a major port for fishing, transportation, education and business for the surrounding villages.[1]
INSTALLATION AND TRAINING IN THE TUNDRA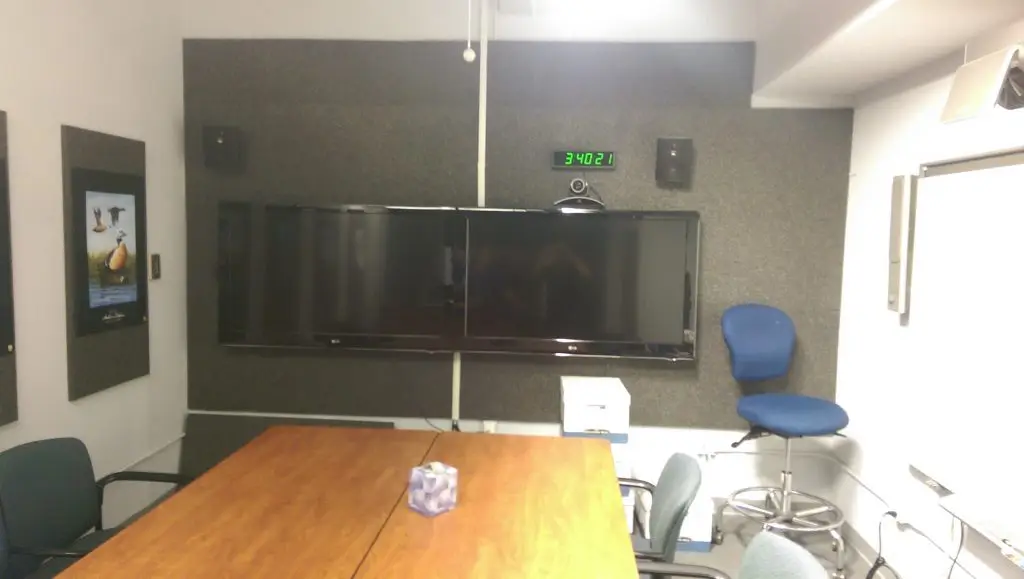 Since the populations of the nearby villages are not large enough to support a dedicated staff of full-time teachers, the Lower Kuskokwim School District (LKSD) broadcasts classes to the villages from their Bethel headquarters. This is in addition to online courses and direct classroom instruction. They refer to the broadcasted classes as Video Teleconference Courses (VTC). Kris states, "It was amazing to see how they could connect and provide quality education to children all over the district, despite the long distances and other obstacles like extreme weather." In addition to virtual teaching, LKSD is in the process of bringing its records management system up to speed. The purchase of an InoTec 4×3-series production-level document scanner from The Crowley Company was a first step in their capture process.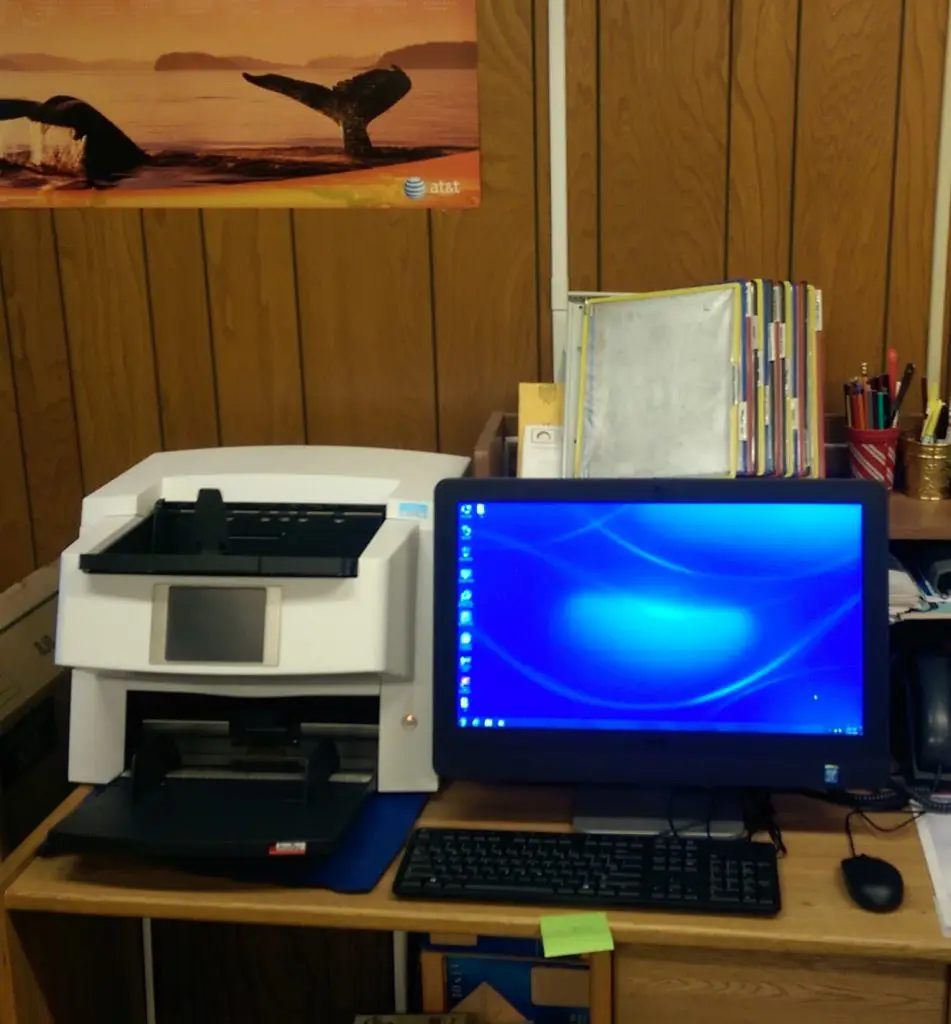 The install site was a native Yup'ik community center turned LKSD admin building. The InoTec document scanner had been shipped to the site prior and was awaiting further set-up. Following final installation and throughout  the training session, Kris taught the LKSD staff who would be operating the InoTec how to calibrate the unit, scan various records (including water-damaged paper which fed through easily), create pre-settings that would allow future scan projects to set up faster, and how to maintain the unit so that it could run at peak efficiency. As the InoTec requires very little maintenance or spare parts over its long lifetime, it was an excellent choice for a remote location where any downtime could be significant. Kris notes, "The InoTec's high throughput speed and minimal, if any, downtime or daily volume limits will allow the LKSD to digitize a room full of records within a relatively short amount of time, allowing them to use the records storage space for  classrooms and other community needs."
Greg Schiedler, systems analyst and applications specialist, states, "Kris did a wonderful job helping LKSD deploy our new InoTec. LKSD is transitioning our legacy paper files into the new digital realm. Kris helped to establish a process to optimize the quality of each of the different types of material potentially contained within each specific file.   He also did a very thorough job with the ins and outs of how the scanner works and how it applies to the maintenance required to keep the scanner producing the highest quality documents."
FROM DOCUMENTS TO DOCKS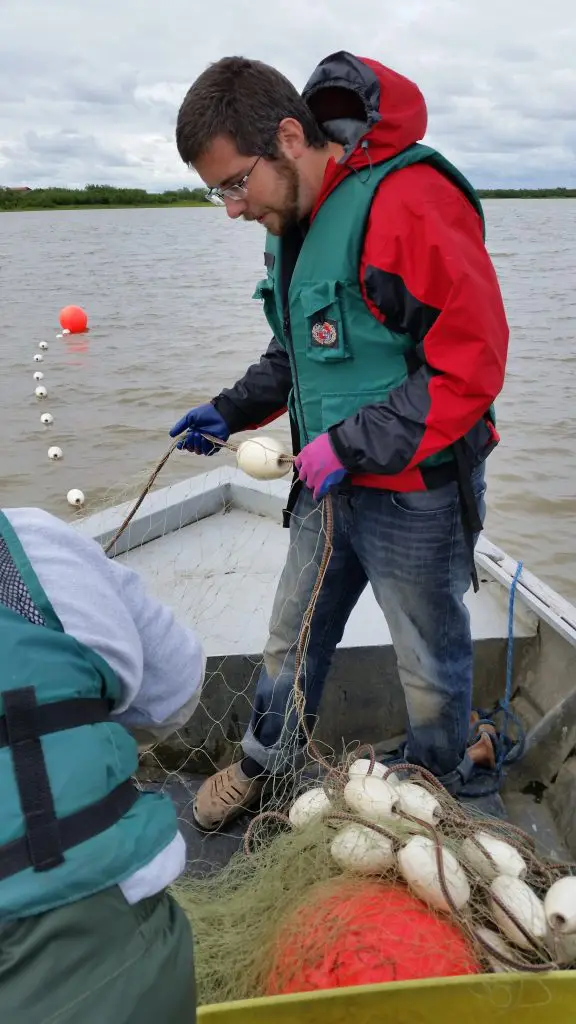 All work and no play just isn't the Crowley way. Kris, a natural outdoorsman from Johnstown, PA, took the first opportunity he had after training to hop on a boat and drift net.  This is a method of subsistence fishing popular in the area where the fishing net is supported upright in the water by floats attached along the upper edge and sinkers along the lower.  He had a nice catch of 11 salmon, which he donated to his hosts to support their winter stockpile.
Kris sums up his trip, saying, "It was a great experience. I can't imagine how people live in such harsh conditions (temperatures can reach below -60⁰ in winter). The Bethel residents aren't as isolated as you might imagine, though. With digital technology and use of virtual classrooms, they manage to keep as connected with the rest of the world as they'd like to be."
One other take away from Kris' trip? "The local gas company in Bethel was 'Crowley Marine Services', so when I wore my Crowley-labeled work shirt," he recalls, "Some people started to complain to me about the high price of gas. At $6.14 per gallon, our Maryland prices look pretty good."
Questions about the InoTec or equipment installation, training and maintenance?
If you have any questions about the capabilities of the InoTec document scanner series, Crowley's technical support offerings or are interested in a maintenance contract, please contact The Crowley Company by calling (240) 215-0224. General inquiries can be emailed to [email protected]. You can also follow The Crowley Company on Facebook, Twitter, Google+ , LinkedIn, Pinterest and YouTube.
---
[1] http://en.wikipedia.org/wiki/Bethel,_Alaska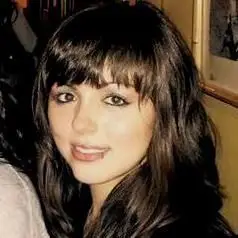 With a bachelor's degree in Mass Communication from Towson University, Camily Bishop serves as The Crowley Company's sales and marketing assistant. A self-proclaimed member of the grammar police and avid reader of classical fiction, you can find her curled up with a good e-book or, on a nice day, experiencing the great outdoors – perhaps at the nearest wine festival.