Celebrating Independence; Remembering the Revolution
As we celebrate Independence Day this week, we appreciate that the 4th of July is more than an excuse for a three-day weekend (although it's a plus). It's a chance to celebrate the day we declared ourselves a free nation. There are several organizations such as the Daughters of the American Revolution, Daughters of Colonial Wars and more who devote not just one day, but generations to memorializing the Revolutionary War and its role in shaping our country's history. Crowley Imaging has had the opportunity to scan collections from many such organizations.
REVOLUTIONARY GENEALOGICAL SOCIETIES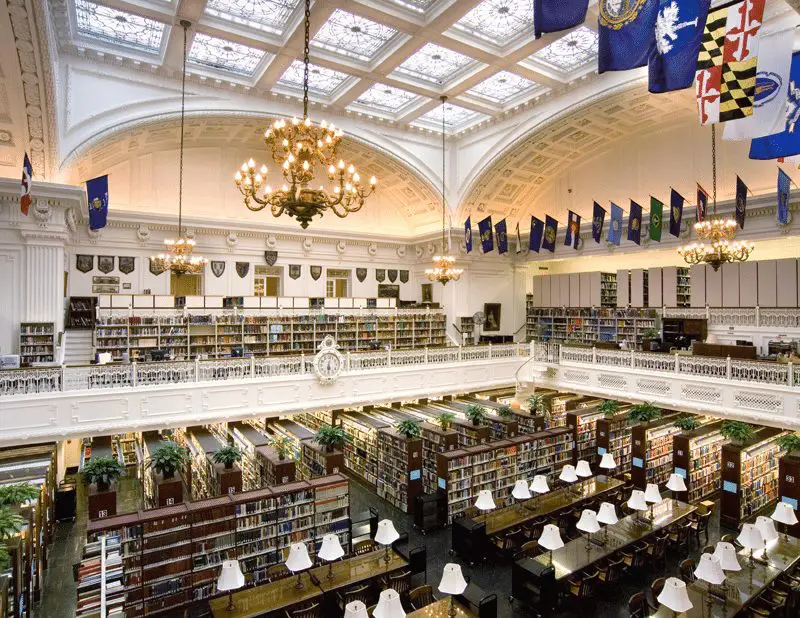 The National Society of the Daughters of the American Revolution (NSDAR), one of the largest and well-known genealogical organizations of this type, is "dedicated to promoting patriotism, preserving American history, and securing America's future through better education for children."[1] Members include any adult woman who can trace their lineage to a patriot of the Revolutionary war. Not all such organizations limit their membership to women. The National Society of the Children of the American Revolution (NSCAR), a youth program sponsored by the NSDAR, offers membership to descendants of any gender under the age of 21. The National Society of the Sons of the American Colonists (NSSAC) is comprised of adult men descended from Revolutionary War military service members.
Members of these societies volunteer in a number of activities including: restoring, maintaining and contributing to historical sites, gravesites and monuments; holding memorial services and presenting patriotic awards; volunteering at veteran hospitals and organizations; and educating America's youth and providing scholarship programs. All of these groups share a common interest in genealogical research and archival preservation of revolutionary war-era artifacts. Some groups publish magazines, newsletters or books with news and/or ancestry information for members. They work to provide wider access to genealogical records for members and the general public.
DIGITIZATION FOR RECORDS MANAGEMENT AND WIDER ACCESS
Enter Crowley Imaging. We've scanned collections from numerous genealogical societies concentrated on descendants of the American Revolution and continue to do so on an annual basis. To date, Crowley Imaging has digitized more than 200,000:
pages of membership applications (microfilm, bound volumes and loose documents)
pages of society meeting minutes (bound volumes)
pages from reports (loose documents)
pages from society publications (microfilm, bound volumes and loose issues)
pages of accession files* (loose documents and bound books)
The  microfilm files are scanned on Mekel Technology MACH-series microfilm scanners, the bound volumes on Zeutschel planetary scanners and the loose documents on either a Zeutschel, if fragile, or, if not, on an InoTec 400-series rotary document scanner. In most cases, the images are converted to text-searchable multipage PDF files at 300 dpi resolution in grayscale. This is a standard format for use in records management functions, as it is easily accessible and is a smaller file size, which saves in data storage space.
Crowley imaging specialist Meghan Wyatt, who has worked with these organizations to supervise the scanning of their collections, notes that, "By digitizing this material, genealogical societies are able to consolidate a wealth of information from a number of different sources into a single digital repository, such as their website. This centralized source provides a tool for genealogical research. Digitization also allows less handling and more protection for the originals, which are extremely fragile in many cases. " She continues, "It's amazing to see how many people can trace their lineage back to the 18th century. Genealogy is a fascinating subject which can lead to discoveries of all kinds, and we are excited to be a part of that." Crowley Imaging has worked with genealogical societies covering other areas of interest as well, providing scanning services and capture hardware to organizations such as Ancestry.com, FamilySearch and Internet Archive.
 –
We would like to take this opportunity to thank those who have served our country and secured our freedom over the generations, from the very first battle to today.
Questions about digitization for records management or wider access?
If you have any questions about preserving history through digitization, please contact The Crowley Company by calling (240) 215-0224. General inquiries can be emailed to [email protected]. You can also follow The Crowley Company on Facebook, Twitter, Google+, LinkedIn, Pinterest, and YouTube.
* "Accession files, which document a group of material received from a single source at one time, are the primary source of information on how a collection was acquired."[2]
---
[2] http://anthropology.si.edu/cm/collection_guide.htm
Photo Credit: Pete Bellis (see license; no changes were made)
Author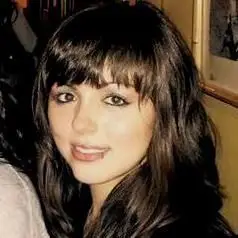 With a bachelor's degree in Mass Communication from Towson University, Camily Bishop serves as The Crowley Company's sales and marketing assistant. A self-proclaimed member of the grammar police and avid reader of classical fiction, you can find her curled up with a good e-book or, on a nice day, experiencing the great outdoors – perhaps at the nearest wine festival.