Reference Archives Have a New Search-and-Scan Solution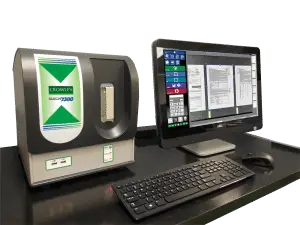 Crowley's MACH7380 reference archive scanner was officially released to market this past December and has already found applications worldwide, including facets of finance (banking/insurance) and government/transportation (ie: motor vehicle administrations).
"Reference archive" refers to the concept that the images are considered to be legally-recognized duplicates of originals that may no longer exist. Reference archives also provide copies of records to validate transactions and meet regulatory requirements. These duplicates usually reside on 16mm blipped (or image-marked) microfilm.
A reference archive scanner, therefore, reads blip microfilm, meaning that the user can enter a 16mm microfilm cassette along with a reference number in order to quickly locate a specific file or image. After this, the selected image appears onscreen for reading, digitizing, printing or sharing via email, USB and other output options via an easy touchscreen interface.
A Market Replacement
Manufactured by The Crowley Company, the MACH7380 is the successor to the popular Kodak i7300 reference archive scanner. It is also a replacement for older Minolta, Kodak, Alos and Canon reader-printers employed for similar tasks. While the i7300 was the most recognized reference archives scanner in the world across all industries, it is no longer manufactured. This leaves the market with aging machinery that is no longer supported by current operating systems and for which it is becoming increasingly difficult to find parts and labor. Crowley's long history as a manufacturer, distributor and end-user of digital and analog preservation solutions played into the company's decision to fill the market void by engineering a replacement scanner that can be upgraded as technology evolves.
The MACH7380 is a browsing bridge between a high-volume production microfilm scanner meant to fully digitize backfile collections and a low-volume reader-printer that often makes finding a single file time-consuming. The automatic search feature is especially helpful if one is searching through thousands of images to find a select few. Many users require image retrieval on a regular basis – such as for financial records – so blip reference microfilm records are particularly useful.
Advantages to using the MACH7380 reference archive scanner include the fast and accurate digital image retrieval from 16mm blip film, compact design, real-time image control, digital scrolling mode, and electronic zoom controls. It also saves paper and reduces the cost of traditional printers, offers quick view times, allows for fast retrieval of images, and processes single, group, and complete roll blips. It also features increased resolution. Operation is simple and images are still high-quality as a result. Additionally, the machine requires little maintenance and consumables.
Examples from the Field
Typically, reference archive scanners are used in the financial, healthcare or insurance industries where companies have a large volume of archived records on microfilm that require regular access. Reference archive scanners can also be used in federal, state, and local government entities. Engineers, architects, and some academic settings such as school districts and universities also use reference archive scanners for various projects. Depending on the vertical market, the microfilm could be records that date prior to the use of today's electronic document management options or – in the case of many government and financial institutions – are current records which are stored on microfilm as a matter of preservation policy.
In one instance, a major insurance institution is using the MACH7380 to save time in their workflow. Previously, a records manager would average 200 "pulls" a day, "pulling" policy, benefit or claim records from the requested roll of microfilm with an older model scanner. The records were then scanned and transferred to another program to create a PDF of the scanned images for emailing. Using the MACH7380, the microfilmed filmed files can be located, saved to PDF and emailed directly from the scanner, saving several steps…times 200.
In another example, an East Coast motor vehicle administration uses the MACH7380 to pull an average 500 records from microfilm per day. These could include traffic violations, documents for court cases, vehicle history and more. As in the example above, the MACH7380 uses today's technology to save steps in searching, saving and distributing the files as all can be done from a single scanner.
In healthcare, many hospitals are currently locating microfilm records on an older model scanner, printing the files required and then scanning them into a format that can be emailed. With multiple requests for the same patient history, this process not only cost time, but the consumables of printer, paper, toner and ink. The MACH7380 offers an all-in-one solution, quickly paying for itself in cost-savings.
For more information on how the MACH7380 might be beneficial in your industry, watch this short video or call (240) 215-0224 and ask for a free web or on-site demonstration.
About The Crowley Company
The Crowley Company is a world leader in analog and digital imaging systems and services and is – to our knowledge – the only blend of manufacturer, distributor and service bureau in the industry. This dynamic combination allows Crowley to provide multi-layered solutions to the complexities of archival preservation and records management. The company has locations in Frederick, Maryland, San Dimas, California and Basingstoke, UK.
---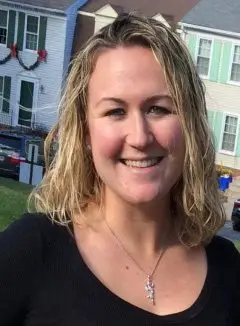 Erin McGuire, The Crowley Company's marketing intern, is a senior at Mount St. Mary's University in Emmitsburg, Md. She is a proud enthusiast of the color pink and enjoys listening to country music, writing and being outside in the sunshine.