The Crowley Company Mourns the Death of Christopher William Crowley
Frederick, Md., San Dimas, Ca., Basingstoke, UK – Vice president Patrick (Pat) Crowley of The Crowley Company, an international leader in digital imaging hardware solutions and conversion services, announced today the passing of his brother and company president, Christopher (Chris) William Crowley, on Sunday, December 2, 2018.
"Our family shares our grief with many others around the world," notes Crowley. "Chris was known as one of the last of a generation who still believed in a handshake deal. His word was his bond and he was well-respected throughout the imaging and archival preservation industries for both his expertise – which went back nearly four decades – and his ability to building lasting relationships."
Chris' Role at Crowley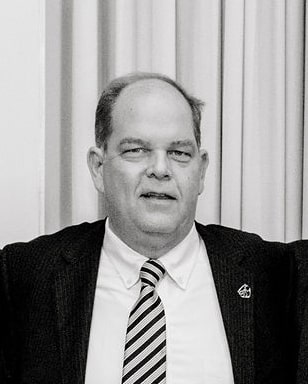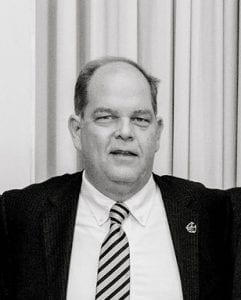 Chris worked summers as a teenager with his father and hero, Jerome F. (Jerry) Crowley, Jr., who founded J.F. Crowley Inc. in 1980.  The family firm, located just outside of Washington, D.C., represented manufacturers of hardware and software in the photographic, graphic arts and micrographic industries. At the time, the client base was primarily local, state and federal government entities.
Upon graduation from the University of South Carolina in 1982, Chris joined his father full-time, concentrating on sales. In 1986, the firm opened a digitization services division and the company name was changed to Crowley Micrographics to better represent its offerings. In 1988, Pat joined the firm. In 1996, upon their father's passing, Chris took the helm as president and is credited for transitioning the company fully into the digital age, changing the name to The Crowley Company in 1997 and expanding the client base into the corporate, academic, records management and archival markets.
Through the key acquisitions of Mekel Technology (San Dimas, California) in 2003 and Wicks and Wilson, Ltd. (Basingstoke, United Kingdom) in 2011, Chris added manufacturing divisions to the company, as well as an international footprint. In addition to manufacturing these two leading brands of microfilm, microfiche and aperture card scanners, Chris ventured the company into a Crowley product line that now includes universal microform scanners, overhead document scanners, image hosting, high-resolution cameras and a document security examination platform.
"Among Chris' many talents," says Crowley, "was his ability to assess the market to see what was missing or could be improved. If it was in our wheelhouse…or a natural extension of what we were already doing…Chris moved ahead." He continues, "He deserves the bulk of the credit for today's success. The micrographics and imaging industries have gone through several consolidations and he was able to guide us through, coming out stronger each time. Perhaps more importantly, he cared deeply for his staff, a fact borne out by our many decade-plus tenures."
Chris Remembered
Debbie Harris, the company's human resources and technical support division manager, was also Chris' right hand for nearly 19 years and echoes the sentiments of many who had the privilege to work directly with or for Chris. "Chris was my mentor. He not only taught me about business as I worked my way up the ladder from scan operator, he encouraged my further education, offered advice about issues both work and personal and taught me the value of kindness. I can only hope to be to someone else what Chris has been to me. He truly touched and changed my life."
Joerg Vogler, president of Zeutschel GmbH, has worked with Chris and The Crowley Company for nearly 35 years. "This truly is a loss for our industry," says Vogler. "Chris demanded a lot from his business partners, but he gave just as much in return. When Zeutschel ventured to North America in 1988, Chris was the person we trusted with our product line exclusively. To this day, he and his company have Zeutschel exclusivity in many markets and is the preferred distributor in others. More than a good businessman, though, Chris was my friend. I will miss our long and successful discussions of business development in general and our companies in particular. Our many meetings around the globe combined a joy of life and good conversations."
Vice president of operations at BMI Imaging Systems, Inc., Jim Modrall, is at once a customer, a friendly competitor and a longtime colleague. "As you go through life, if you are fortunate, you meet a few people that have a positive impact on everyone around them. Chris was one of those people. Every interaction with Chris was a positive experience. He had many talents, he was a good business man, he was a good friend but, first and foremost, he was a good family man and father." Modrall adds, "I was lucky enough to have known Chris' dad Jerry and – just like Jerry – Chris was both loved and respected by everyone lucky enough to know him. I am proud to have called Chris my friend and my world is dimmer with his passing."
The Future of The Crowley Company
"Chris' health had been compromised for many years," explains Crowley. "He never let it stop him or get the best of him and only those close to him knew of his health battles."
Understanding that longevity was the one goal he would most likely not obtain, Chris, Pat and brother Kevin, who joined the company as chief technology officer in 2017, developed a comprehensive succession plan. Says Crowley, "I'd like to say it will be business as usual, but of course we'll be missing Chris. Knowing this day would come, we have built a strong management team that knows the capture hardware, digitization services and manufacturing sides of the imaging industry inside and out. With this deep bench, added to by the expertise of our staff members in R&D, on the scanning floor and in the corporate and sales offices, our customers will not feel the loss that we do."
The formal obituary of Christopher William Crowley can be viewed at legacy.com when posted. He is immediately survived by his wife, Kathy, and his two sons, Christopher William, Jr. and Brendan Michael. Both Christopher and Brendan work for the family firm.
You can learn more about The Crowley Company's history, its evolution and Chris' role in its development in the following two blog posts:
On Father's Day: Jerry Crowley
###
About The Crowley Company
Headquartered in Frederick, Md. , The Crowley Company is a world leader in digital imaging technologies and services, manufacturing and utilizing front-end capture systems for the purposes of cultural heritage digital preservation, records management, document examination and machine vision.