Preservica Announces Partnership with The Crowley Company to Future-proof Digitized Materials for Academic and Cultural Heritage Organizations
Digitize Once. Preserve Forever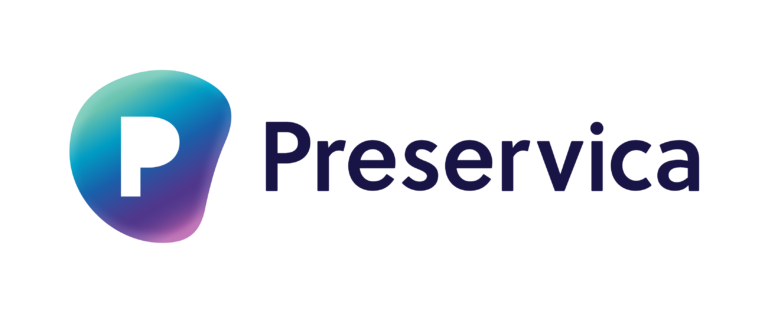 Oxford, UK, Boston, Ma. and Frederick, Md. –  Preservica, a global leader in Active Digital Preservation archiving, announced today their partnership with The Crowley Company (Crowley), an award-winning specialist in digitization solutions ranging from capture services, digitization equipment and technical support for digitization products.
The Goal of Digitize Once. Preserve Forever
The Crowley Company, headquartered in Frederick, Maryland, joins a growing list of digitization vendors partnering with Preservica on its initiative – Digitize Once. Preserve Forever. Through this program, Preservica and partnering digitization providers are offering organizations that convert analog materials into a digital format a way to protect that investment by future-proofing those collections and resulting digital images. Preservica and Crowley's partnership will be focused on supporting the full digitization lifecycle for academic and cultural heritage organizations in the United States.
"The phrase Digitize Once. Preserve Forever truly exemplifies what this partnership will offer our clients," remarks Patrick Crowley, CEO, The Crowley Company. "For over forty years, Crowley has cultivated our offerings to include a wide variety of high-quality products and services for the capture of all still media collections – including microfilm, bound collections, photos, negatives, rare and fragile documents and more. Preservica's solutions will bring Crowley's offerings full-circle, allowing our customers to get a higher return on investment from their high-quality digitized images through long-term protection of the final files."
The Value of Vendor Collaboration Digitization Projects
Since 1980, Crowley has converted billions of images and records into digital files, specializing in high-volume digitization for records management and archival needs. From the very rare to the everyday, when presented with materials that have been considered difficult or impossible to scan, The Crowley Company's personnel have adapted capture equipment and methods to allow for successful results. As more customers engage in these types of projects, Crowley and Preservica will partner to offer a workflow that protects that investment by ingesting digitized files, metadata and derivative files into Preservica's Starter Plus or higher editions. The partnership will provide a seamless approach between digitization and long-term Digital Preservation archiving.
"Preservica is often approached by customers with analog content that has high-value, long-term applications that they would like converted to a digital format and preserved," shared Mike Quinn, CEO, Preservica. "We are so pleased to partner with The Crowley Company to be able to connect our customers with a highly respected vendor with expertise across a variety of formats. Our ability to provide a workflow that now allows customers to request that images produced by Crowley be safeguarded in Preservica is a win-win for customers."
Preservica and The Crowley Company plan to release more details about their partnership and the workflows available to customers in the coming months. Follow Preservica on Twitter, LinkedIn and Facebook to stay up to date and learn how to register your interest.
###
About The Crowley Company
The Crowley Company is a world leader in digital scanning technologies manufacturing and provides an extensive number of digital document and film conversion services to the library, academic, publishing, commercial, government and archive sectors. In 2023, The Crowley Company is recognized by the Modern Library Awards (MLAs) for Product of the Year and other MLA winner awards. Since the inception of the MLA Program in 2015, The Crowley Company scanners and services have been recognized with 34 top awards by judges and users in the field. Follow Crowley on LinkedIn, Facebook, Twitter, Instagram and YouTube to receive updates on company news.
About Preservica
Preservica is transforming the way organisations around the world protect and future-proof critical long-term digital information. Available in the cloud (SaaS) or on-premise, our award-winning Active Digital Preservation software has been designed from the ground up to tackle the unique challenges of ensuring digital information remains accessible and trustworthy over decades.
It's a proven solution that's trusted by thousands of businesses, archives, libraries, museums and government organisations around the world, including the UK National Archives, Texas State Library and Archives, MoMA, Yale and HSBC.