CeBIT 2016 Offers International Forum for Crowley Scan Systems; Complimentary Expo Passes Available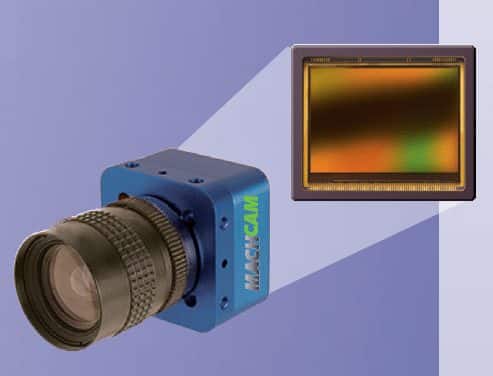 Frederick, Maryland U.S.A. and Hannover, Germany – Opening March 14, 2016, Germany's CeBIT is the world's largest trade fair showcasing digital IT and telecommunications solutions. According to The Crowley Company president, Christopher Crowley, the conference creates an ideal forum for the firm to demonstrate and introduce its line of document and microfilm digital scan and retrieval systems. "We have an extensive international reseller network for our own manufactured products," explains Crowley, "and we also represent several international products in the U.S. market. CeBIT allows us the opportunity to show what's new, see what's new and to meet face-to-face with our partners across the globe."
New Product Offerings
This year, Crowley will introduce two product prototypes in Hall 3, Booth G30. Both are expected to come to market in 2016.
The first will be the Crowley ODS, an overhead document scanner that vice president of sales and marketing, Matthew McCabe, says fills an industry void. "The library, office and public area markets are filled with overhead scanners that offer high image quality at a high price or low image quality at a low cost. The feedback we get almost daily is that clients don't want to sacrifice image quality, durable construction and portability for price." With its 18MP CMOS sensor, 8mm wide angle lens, stable modular construction and touchscreen operation, the Crowley ODS will offer an easily-transported, intuitive-use scanner with good image quality at a price that will fill the void between the two spectrums which now exist.
Also new for The Crowley Company this year will be the display of its MACHCAM 71 machine vision camera. "This is a first for us," says Crowley, "but it's a natural fit for our manufacturing arm. For years we've engineered some of the finest front-end capture scanners in the industry, which has entailed working with a wide variety of the best in cameras and sensors. Creating this 71MP camera is a next step for us – we've designed a product that can be utilized by other manufacturers in numerous industry applications including aerial imaging, medical imaging, transportation, law enforcement, military, security and others. Meeting multiple preservation imaging guidelines in the U.S. and internationally, the programmable MACHCAM will be available in two models, monochrome (MACHCAM 71M) and color (MACHCAM 71C).
Scanners On-Site for Demonstration; Passes Available
In addition, the company will display many of its most popular scanners from its own production lines (Crowley, Mekel Technology and Wicks and Wilson) as well as those it distributes (InoTec; Zeutschel).
These include:
Crowley MACH7380. The successor to KODAK's discontinued but still popular i7300, the MACH7380 is built for 16mm microfilm blip retrieval and reverses the inefficient aspects of traditional microfilm search by offering quick view times, multiple output/delivery options and work-saving functionality. The touchscreen system has an easy-to-use interface that allows for single, multiple or full-roll images.
Mekel MACH 12 and Wicks and Wilson 8850 microfilm scanners. Manufactured by The Crowley's Mekel Technology and Wicks and Wilson divisions respectively, these high-speed, high image quality production scanners account for more than 80% of the world's microfilm scanners in high-volume and archival settings.
MACH 7 and Wicks and Wilson 7750 microfiche scanners. Both are world leaders for their image quality and high throughput.
Wicks and Wilson C-Drive X and C400 aperture card scanners, for affordable, quality-image single and batch scanning of aperture card scanners
Crowley's UScan+ HD Universal Film scanner. Boasts an 18MP camera and is the latest generation UScan+ for reading, saving, sharing and digitizing any type of microfilm (microfilm, microfiche, aperture cards, photo negatives and more). Primarily used by library patrons and businesses with wide varieties of microform to access, the UScan+ is offered in several models and is sold worldwide as the Mekel MACH2+, the Zeutschel delta+ and the Genus Ozaphan+.
Zeutschel simple-to-use zeta patron book copy system. On the market for just a few years, the zeta has become a staple in public and academic libraries and corporate offices, offering an overhead capture solution that reduces wear and tear on originals, allows for file-saving in today's most popular digital formats and nearly eliminates the consumable costs typically associated with a traditional copier (toner, ink, paper, repairs, etc.).
InoTec 4×3 desktop and 8×1 stand-alone document scanners for daily high-volume digitization. Known for excellent image quality and low-maintenance, heavy duty work cycles.
IMAGEhost microfilm hosting, viewing and image retrieval platform
The Crowley Company has a limited number of free CeBIT Expo Hall passes available. To obtain a pass, contact cher[email protected]
###
About The Crowley Company
The Crowley Company is a world-leader in digital and analog film technologies and provides an extensive number of digital document and film conversion services to the academic, publishing, commercial, government and archive sectors. The company manufactures, distributes and services high-speed microfilm, microfiche, aperture card, book and document scanners, microfilm duplicators, film processors and micrographics equipment. Manufactured brands include Mekel Technology, Wicks and Wilson, HF Processors and Extek Microsystems.
About CeBIT
CeBIT is the world's largest trade fair showcasing digital IT and telecommunications solutions for home and work environments and will take place March 14-18 in Hannover, Germany. The key target groups are users from industry, the wholesale/retail sector, skilled trades, banks, the services sector, government agencies, science and all users passionate about technology.