Out of the Shop and Into The Office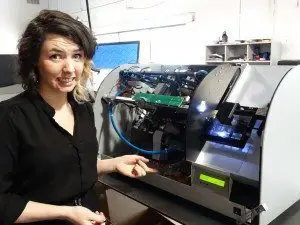 It was 2014 when I first walked through The Crowley Company's doors. I had a feeling then that this place would become an important one for me, but I couldn't have predicted the impact it would have on my understanding of myself and the world. As I leave the Technical Service Department to join the marketing team I look back on my initiation into the world of preservation and my subsequent evolution.
I began as an intern in the marketing and administrative departments, filing paperwork here, assisting with a trade show there and performing many tasks between. Following my internship, I was offered an administrative role in tech service and was more than hesitant about the fit. As a creative type, I feared it would be difficult to wrap my mind around the mechanical structures that compose Crowley's expansive lines of digital scanners and analog equipment. I confess that my mind would often drift off, imagining the different collages and sculptures that could be created with spare parts rather than learning about the scanner functions and capabilities. Initially, the masses of cold metal and wires felt like iron gates between me and the possibility of ever comprehending Crowley's mechanical world. My right side, art-based brain was (metaphorically) quivering under the pressure of motorized glass plates. Trying to make sense of all the different lines of scanners was difficult enough, but learning the language of the tech department was a real culture shock. I childishly suppressed giggles over the term "dongle" for weeks when I first started. Assimilating was definitely not easy, but my motto while trying to overcome any new challenge is: anything is conquerable with a sunny disposition and a can-do attitude. And, in this case, asking the technicians a million questions didn't hurt either.
A New Appreciation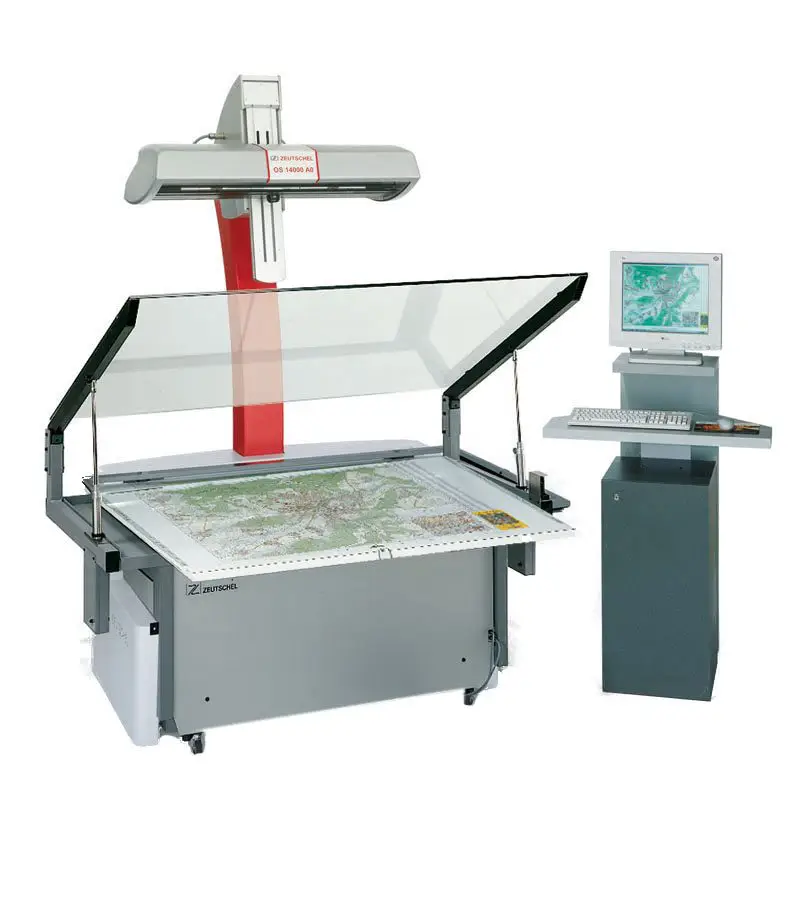 Eventually things began to click. While speaking with customers and logging service calls, I learned about the challenges of digitizing collections and other projects, often viewing test images a client would send in for a technician to review (my favorite part). I soon realized that the greater purpose of these "hunks" of metal was defending history, preserving knowledge, and creating accessibility to important records. The real-world applications opened a completely new realm of appreciation for me, taking what once felt cold and forbidden into something vibrant and relatable. It was then that "dongle" became less giggle-worthy and more synonymous with the mighty processing power of digitization software. I've witnessed first hand the care and dedication of the technicians and the great feats that they will go to in order to get things installed or repaired.  I've seen each product in the Crowley artillery and how it comes with its own carefully considered plan for maintenance that is customized to best fit the needs of both client and hardware.
As a result of my Crowley experience, I now cannot search the internet, walk through a museum or peacefully watch an episode of "Finding Your Roots" without thinking about the literal sweat and (rare) tears that go into maintaining and operating the digital imaging equipment that makes images and records so accessible. Having hands-on knowledge of the scanners has helped me to fully understand the bones of Crowley, but the stories that the units preserve is what makes me truly appreciate the technology. I'm now finding my own roots and am thrilled to join the marketing team to lend my hand in sharing the astounding capabilities of our machines and the stories of our service bureau.
Looking Back, Moving Forward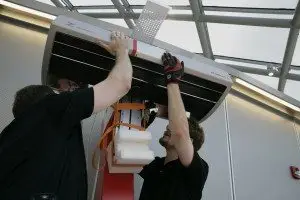 Looking back, my technical service department experience may be akin to a soldier remembering boot camp. Like any new recruit, I came into foreign territory, naïve and hesitant. However, teamwork and dedication gave me the strength to belly-crawl my way through difficult situations to become a better and more knowledgeable fighter. In the trenches of tech service I learned about the vast variety of scanning solutions Crowley offers at their most primitive level; hardware, software, and services.
While it delightfully suits my soul to have desk drawers full of literature rather than excess bolts and screws, I will miss the technical services division and the caring hands that work there.
If you have any questions about Crowley's technical support offerings or are interested in a maintenance contract, please contact The Crowley Company by calling (240) 215-0224. General inquiries can be emailed to [email protected]. You can also follow The Crowley Company on Facebook, Twitter, Google+ , LinkedIn, Pinterest and YouTube.
[Hannah-Clawson]
One Response