From Google Alert to Dorothea Lange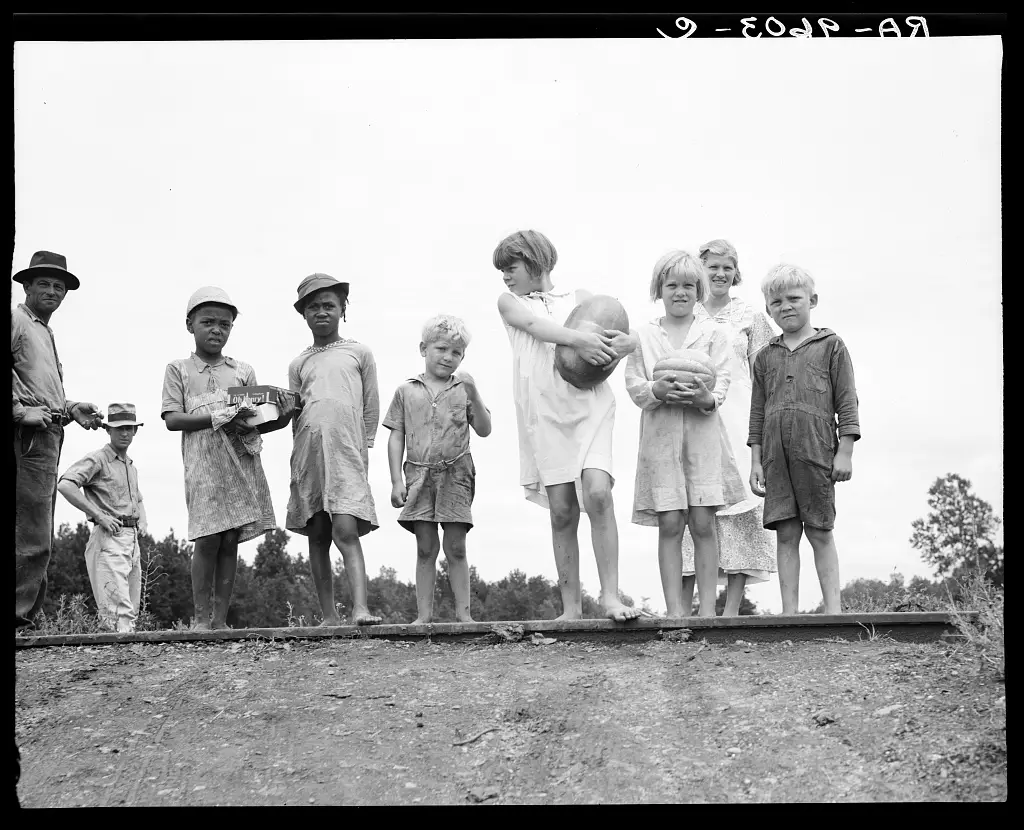 As I reluctantly shook off the long weekend and dragged my cursor through Monday morning's inbox, I was pleasantly surprised to see a Google Alert entitled "Fourth of July Celebrations from the 1870s to 1940" citing "Library of Congress, The Crowley Company/Dorothea Lange." Getting an alert that actually applies is akin to getting a 'real' letter in the mail: you don't know if you should open it first because it's not junk or draw out the anticipation to later savor the personal message. I chose the latter and was glad I did as it led me on an interesting internet journey.
First Stop: Independence Day Images
The aforementioned link led to a pictorial in National Journal, a non-partisan Washington publication, featuring Independence Day illustrations and photos from collections of the Library of Congress, some of which were scanned on-site by Crowley Imaging specialists. Picnics in Mississippi. Chariot races in Alaska. Ring jousting in Virginia. Wrestling in Ohio. Soapbox derbies in Maryland. It's pretty clear that the Fourth of July has been celebrated creatively throughout the decades. (Note: If you suffer from coulrophobia – fear of clowns – don't look. There is definitely a "hold my hand, we're crossing the street" moment).
One of the photos that caught my eye was the ninth image (pictured above) – a shot of sharecropper families. Big melons. Three adults. Six children. Two races side-by-side in a time when this was not the norm. The more I looked at the photo, part of the Library of Congress Farm Security Administration collection, of which Crowley digitized a portion, the more I wanted to know. What delicacy is in the box? What is the oldest child thinking? Was there no segregation among sharecroppers? No shoes? The photo holds layers of stories and I wanted a chapter on each of the subjects – they clearly have a tale to tell.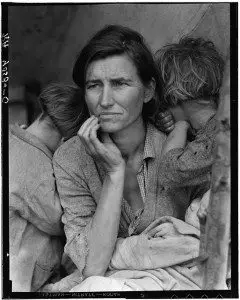 Next stop: Dorothea Lange
Curiosity led me to find out more about Dorothea Lange. Wikipedia gives a good overview and more suggested readings. In short – if you can shorten an impressive life – Dorothea was born in Hoboken, NJ in 1895, suffered an absent father and a bout with polio, was educated in photography at Columbia, moved to California in 1918 and stayed there the remainder of her life and career. She went from the studio to the streets to become "an influential American documentary photographer and photojournalist, best known for her Depression-era work for the Farm Security Administration (FSA)." Lange portrayed the personal ravages of the Great Depression in her work and evoked – as she did for me – a desire to know more.
"The camera is an instrument that teaches people how to see without a camera."
This Lange quote struck home. Every day in our service bureau, I am fortunate to see images from clients across the country. From stunning photography to poignant wartime letters to first-edition classics to German newspapers to Congressional records and more, every image tells a story. How fortunate we are to live in an age when technology allows us to see a picture, find the story and become immersed…without ever leaving our desks.
On the other hand, how much better to leave your desk, grab a camera and tell your own story? Perhaps one day you'll find yourself archived in the Library of Congress and preserved by The Crowley Company.
Questions about digitizing for preservation or wider access?
If you have any questions about preserving historic records through digitization, please contact The Crowley Company by calling (240) 215-0224. General inquiries can be emailed to [email protected]. You can also follow The Crowley Company on Facebook, Twitter, Google+, LinkedIn, Pinterest, and YouTube.
Author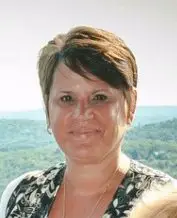 Cheri Baker, Crowley's former Director of Communications, has retired but retains her love for writing and all things Crowley. With a career that spans newspaper, agency and corporate communications, her goal remains to dig behind the scenes and tell the story - whatever it may be. Find Cheri Baker on LinkedIn+