Manwiller Joins The Crowley Company as CFO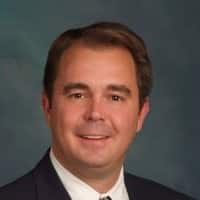 Frederick, Md. – Effective Monday, May 6, Jeffrey (Jeff) Manwiller, CPA, has joined The Crowley Company as its chief financial officer. Having previously served The Crowley Company as an account manager while at Cherry Bekaert LLP, "Jeff is in the unique position of taking on the task of CFO with a minimum of learning curve," says Pat Crowley, company president. "He is intimately familiar with the company's finances, having worked with us personally for over 20 years. We're very pleased that he has chosen to make his next career move The Crowley Company and I'm confident that we'll reap great benefit from his presence here."
A partner at Cherry Bekaert LLP, Manwiller oversaw large commercial audits and was a valued resource on complex and specialized issues such as business combinations, fair value measurements, non-controlling interests, variable interest entities, revenue recognition and complex reviews and compilations. He specialized in manufacturing and distributing, technology and government contractor client engagements. Additionally, he has experience with risk management/internal audit engagements in the banking and quasi-government industries.
A certified professional accountant and a graduate of the University of Delaware, Manwiller previously worked at Mayer Hoffman McCann P.C. and CBIZ-MHM; both Bethesda offices joined Cherry Bekaert LLP during his tenure.
"My twenty plus years in public accounting has provided tremendous insights as to what drives a successful business," notes Manwiller. "I'm looking forward to leveraging that insight with The Crowley Company, a great company with a tremendous offering of solutions. In addition to leading the financial operations, I'm excited to work with the executive management team to help map future growth. I'm intrigued by what the company does and how it integrates today's technology to preserve important records and archives from the past. Having worked with this team as a service provider, I know that they are on solid ground and I'm looking forward to becoming a part of their future."
###
About The Crowley Company
Headquartered in Frederick, Md. , The Crowley Company is a world leader in digital imaging technologies and services, manufacturing and utilizing front-end capture systems for the purposes of cultural heritage digital preservation, records management, document examination and machine vision.