Jobs Well Done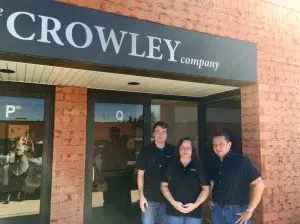 Our week ended on a high note this past Friday. Not only were three Crowley Imaging employees singled out (tripled out?) at the division's quarterly meeting, we also received a client letter that was glowing in its commendation for one of Crowley's senior technicians. While every employee is critical to our ongoing success, this presents the ideal opportunity to introduce you to four of Crowley's valued team members.
Elias Flores (right) has been with Crowley Imaging since 1992. For the past 23 years, he has been a staple in the service bureau and is most often seen operating one or more Mekel MACH-series microfilm scanners. Described as quiet and dependable by management, this past quarter Elias spent two weeks on-site digitizing sensitive microfilm records. His commitment to digitizing a high volume of images in a limited amount of time in physical conditions that were less than optimal led to a successful project conclusion and a satisfied client.
With Crowley Imaging for eight years, Tina Lamb (center) was honored for her reliability and flexibility. Tina is the day-shift face of the analog department, meaning that she is responsible for all microfilm functions other than scanning. This includes creating microfilm masters from digital content, processing microfilm and duplicating microfilm rolls. (Why, you might ask? Read more here). Additionally, Tina has cross-trained on all scanner types over the years and can often be found handling an archive writing (microfilm creation) project at the same time she's operating five aperture card scanners simultaneously or helping out on an overhead scanning project. "Tina is able to hop in wherever we need her," says service bureau director Lars Christensen. "Not only is she flexible, but I know that when Tina is on the job, it's going to be done well."
The same can be said for Joey Orlandi (left). Joey was praised for taking a leadership role on a large in-house document scanning project. While the digitization, utilizing InoTec rotary scanners, was fairly straightforward, the sheer volume of the project (500,000+ images) and the amount of document preparation and post-processing required a team leader that could maximize efficiencies while maintaining morale. "Joey brings lightness to the workload," says Christensen. "While he's serious about the work he does, he continually brings a smile to the team and that can't be under-valued."
On the same day as the service bureau honors, we received this client letter (abbreviated for space):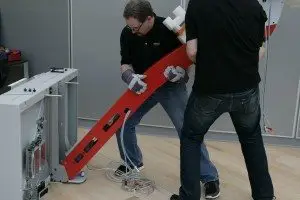 Hello:
I [wanted to] send a specific email regarding one of your technicians… Joe Preston. He flew into Columbus, OH last week for the installation and training on the Franklin County Document Imaging Center's new OP600 [archive writer]… The Document Imaging Center serves various Franklin County government offices and agencies and its main duty is the conversion and preservation of County records….
Installation and training dates were set up a few weeks in advance and Joe provided us with ample information regarding the installation process and the requirements… Joe explained what he was doing every step of the way. Joe was very experienced and knowledgeable. He was able to answer every question along the way as he installed the machine… Joe was very easy to understand and spoke as though he was proud of his work and loved his job. On the second day of training, we ran into a [network to computer] issue which left us all stumped. We canceled training for the rest of the afternoon and sent Joe back to his hotel… On the final day, Joe returned with a solution and…we spent the rest of the day finishing out training… and running numerous tests to be sure we could replicate our existing filming style. Joe demonstrated a vast knowledge of microfilming, imaging hardware and software. Any questions he did not know the answer to, he was able to find out by doing research when he returned to his hotel each night.
Joe made the entire installation and training enjoyable and a non-issue. Whether we conversed about microfilming related topics or just general friendly conversation, he was very friendly and knowledgeable…The experience we received with Joe represents The Crowley Company well and we look forward to making a personal request for him to return, should the machine need serviced at any point.
There's a lot more that we could tell you about Joe Preston, but the client has said it all.
To Joe, Elias, Tina, Joey and all those Crowley employees not named but who do their job well every day, thanks for giving us (and our customers) something good to talk about.
About The Crowley Company
The Crowley Company is a world leader in analog and digital imaging systems and services and is – to our knowledge – the only blend of manufacturer, distributor and service bureau in the industry. This dynamic combination allows Crowley to provide multi-layered solutions to the complexities of archival preservation and records management.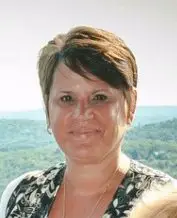 Cheri Baker, Crowley's former Director of Communications, has retired but retains her love for writing and all things Crowley. With a career that spans newspaper, agency and corporate communications, her goal remains to dig behind the scenes and tell the story - whatever it may be. Find Cheri Baker on LinkedIn+