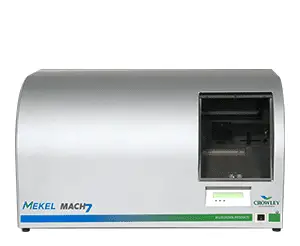 Mekel MACH7 Microfiche Scanner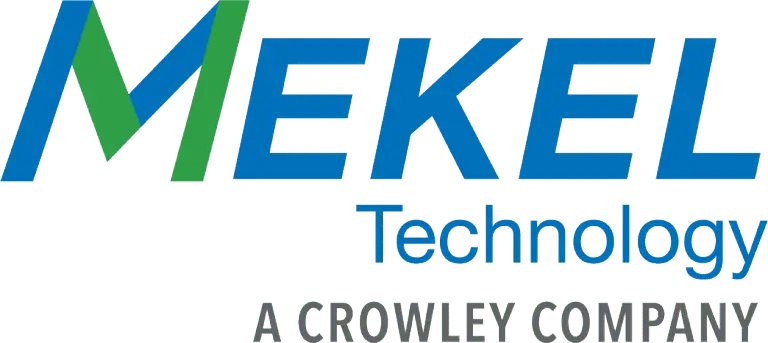 The MACH7 Mekel microfiche scanner, now with Mekel 2.0, represents the latest evolution in a long line of Mekel Technology digitization products. Designed to accommodate various microfiche, aperture card and jacket formats, the MACH7 creates superior image quality at high speeds from even the most difficult film.
Relied upon in service bureaus, institutions, agencies and other end-users with large volumes of microfiche records to digitize — such as the Texas Supreme Court — the MACH7 sets the industry standard and has a well-earned reputation as the most-automated, reliable and easy to use production microfiche scanner on the market. Automation features such as a specialized fiche pick-up arm and batch scanning modes facilitate quick, uninterrupted scanning while features such as full fiche pre-scan ensure that all images are captured at first pass.
Quantum Software
The MACH7 microfiche scanner purchase includes Mekel Technology's tried and true FastFiche software for on the fly capture and the revolutionary Quantum software suite. Encompassing QuantumScan and QuantumProcess, the Quantum software shortcut, editing and processing features and options have proven to triple operator scanning production.
Hybrid Approach
Crowley's exclusive hybrid approach to microfiche and microfilm conversions allows clients to outsource the actual material scanning to Crowley's digitization services bureau and process the images in-house using QuantumProcess software. Learn more.
NEW! Serpentine scanning for increased throughput
NEW! Optical character recognition (OCR) of image text
NEW! OCR title naming using text recognition from the title bar
NEW! Enhanced aperture card capture with optional top lamp
NEW! Windows 10 support
Manual and/or automated microfiche loading and unloading
Intelligent single-pass pre-scan locates all images of various sizes in seconds without the need for presets/wizards
Unmatched throughput speeds of up to 200 images per minute whether scanning grayscale, bitonal or dual grayscale/bitonal
Full fiche or title bar scan (opaque and transparent) with no loss in overall throughput
Real-time image sharpening and enhancement performed in hardware
Scans all standard aperture card and fiche types including COM and jacket
Up to 600 dpi true optical resolution
Looking for other scanner options? Click to view all Crowley microfiche scanner offerings.
MACH-Series Microfiche Scanner PC Specifications
Category
Recommended Specification
Processor
Intel Xeon Processor W-2235
Memory
16 GB or more
Hard Drives
OS Drive – 256G SSD;

Payload Drives – 2x1TB 7200rpm;

SATA Hard Drives

DVD/CD Drive
Recommended
Monitor
24″ Dell Monitor
Graphics Card
Quadro P620, 2GB
Operating System
Windows 10 Pro (64 bit only with Intel Processor)
USB Interface
3.0
The Crowley Company pursues a policy of continuous product improvement and reserves the right to change these specifications without notice.
Visit Crowley's Technical Support section for information on scanner maintenance, warranty, contract options and more.