Is Crowley your Hidden Link? Digitizing and Genealogy.
As regards ancestry, Abraham Lincoln once said, "I don't know who my grandfather was; I am much more concerned to know what his grandson will be." While we smile at the truth and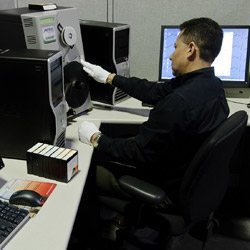 wisdom of his statement, we cannot all claim the same. With the surge in genealogic  interest, business, and technology, it's safe to say that many of us do know – at least by name – our grandfathers and our grandfathers before that.
Today, one can find ancestry information via physical research (culling through paper and microfilm records), free and paid online research via public records or organizations that specialize in digitized historical data, attending genealogy conferences, reading subject-related magazines and blogs and even watching genealogy-based reality TV.
So, where does Crowley fit into your family tree? Over the past decade, the quickest starting point for individuals and professional researchers has become the Internet. Chances are that somewhere along the line, our scanners have digitized some of the files you seek or that our imaging professionals have scanned the pages of your family's birth records…or land purchases…or medical records…or recipes.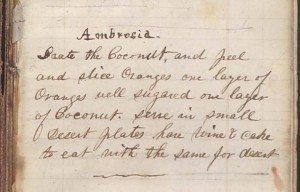 In our service bureau, we've worked with countless "Daughters of" and "Sons of" organizations to scan their handwritten membership records. We've scanned scrapbook treasures. We've scanned adoption records. We've scanned college records. Motor vehicle records. Millions of pages of newspapers. Land records. War records. Cemetery records. Each day we scan a bit of your history for clients who will then make it available to you electronically and who make it their mission to preserve the history of society for the future. Our specialists scan from loose paper, photographs, glass plates, microfilm, bound books, ledgers and newspapers. A walk into our bureau is a walk into the past.
Crowley's Mekel Technology, Wicks and Wilson, Zeutschel, Qidenus and InoTec scanners are used throughout the world to digitize genealogical records. Ancestry.com, the world's largest online family history resource according to their website, recently wrote an interesting blog series which features the Mekel microfilm scanners as part of their information digitization and sharing process.
This week, Crowley will attend Rootstech, a conference hosted by FamilySearch in Salt Lake City. It's one of the largest, if not the largest, educational and information conferences on genealogy. On display in our booth will be the Zeutschel zeta book copy system and the Crowley UScan+ universal film scanner. Both units are affordable for small operations and allow for the digitization, saving and sharing of all types of paper and microform images. If you happen to be attending or are close by, stop in at Booth 840 and say hello to Ed, our western hardware representative. As an aside, FamilySearch owns a small fleet of Zeutschel scanners – some of which are stationary and some of which move about the United States as the organization scans genealogical records at varying locations.
If you are one of the millions engaged in genealogy research for pleasure or profession, we wish you well and hope that you find a little Crowley influence in your family tree.
INTERESTED IN DIGITIZING FAMILY RECORDS?
If you have a large volume of genealogical records to digitize from any medium – book, paper or microfilm – please contact our imaging representatives to find out if we might be of service or call (240) 215-0224. General inquiries can be emailed to [email protected]. You can also follow The Crowley Company on Facebook, Twitter, Google+, LinkedIn, Pinterest, and YouTube.