Anticipating ARMA
The InoTec SCAMAX 8×1 Debuts
At Crowley, we can't wait for October 25th. That's the day we get our hands on the SCAMAX® 8×1 Ultra High-Performance Document Scanner and get to dig in deep. "I've always been impressed with the throughput and sorting of the InoTec document scanners, especially the 400-series," says Crowley Vice President Matt McCabe. "But I operated the 8×1 in Germany earlier this year and cannot wait to bring it to the North American market. It's an incredible scanner and will allow us to step into the top-end throughput space. The 8×1 will compete very favorably and stand its ground against such worthy opponents as the Banctec and ibml production scanners."
While one would expect McCabe to be high on the product, he's not the only one. To quote an article in Document Manager, a UK publication, "For those environments where users need to scan very large volumes, varying document formats and quality, at high speeds, InoTec aims to live up to its promise: 'SCAMAX document scanners start where others stop.'" The article goes on to give the following verdict: "At the risk of reproducing every cliché in the book about German manufacturing, there is little question that InoTec's SCAMAX devices are designed and built to take everything that the modern capture environment could throw at them, and more. These are serious scanners for serious scanning operations."
Yep. Can't wait to get our hands on it.
InoTec 8×1 Features
The 8×1 is making its North American debut in San Diego on October 26th and 27th at the ARMA Exposition in Crowley Booth #1621. If you're in town for the conference – or just in town – take advantage of Crowley's free Expo-only registration. Here's what you'll see:
One of the fastest document scanners on the market

160 ppm/320 ipm (801CD model)
220 ppm/440 ipm (811CD model)
300 ppm/600 ipm (821CD model)

High-volume stability coupled with high-resolution scanning (Perfect Document Technology)
An uncommonly ergonomic design, including an adjustable individual height function that can be programmed to each operator to reduce physical stress with operator changes
Full-color touchscreen control panel with easy process flows
A straight-through paper feed for sheets up to 2mm thickness (5mm optional)
Double input hoppers of 1,000 sheets each for uninterrupted scanning (optional)
A second output hopper (optional) for collection of different documents, barcode readers, etc.
Internal scan client as well as TWAIN and ISIS drivers, allowing for connection to compatible software, including Kofax VRS
Immediate cost-savings as the small footprint and patented input design allows a single operator to operate multiple scanners or to scan a single project more quickly with fewer operators
As always and with all of its document scanners, the InoTec has a proven low total cost of ownership and requires minimal maintenance and consumable parts. "Cost of ownership is where the InoTec shines," says McCabe.
More Scanners to See in Booth 1621
Not in the market for a document scanner quite as robust as the 8×1? Crowley will also have the following document scanners on hand for those with varying volume and desktop requirements: the InoTec 400-series and a scanner from the Avision line.
In the book scanning market, we'll offer demonstrations of the Zeutschel zeta book copy system and a Zeutschel overhead scanners for bound, single and fragile documents.
And, staying true to our micrographic roots and manufacturing, we'll display the following units essential for high-volume records management: the Mekel Technology MACH7 microfiche scanner; a Mekel MACH-series microfilm scanner; and the Wicks and Wilson C400 aperture card scanner. The multi-functional UScan universal film scanner/reader and the latest in the IMAGELINK line, the i7380 reference archive scanner, will round out our on-site offerings.
No matter where you turn, we'll have a scanner or a system to make the job of records management easier, faster and more cost-effective. Hope to see you at ARMA!
Not heading West? Come East to Demo the InoTec 8×1 Document Scanner!     
If you can't join us at ARMA, register now for our East Coast post-ARMA product showcase in our Frederick, Md. headquarters. Limited space available. For more information, contact Cheri Baker. You can also reach The Crowley Company by calling (240) 215-0224. General inquiries can be emailed to [email protected]. Stay in touch and follow The Crowley Company on Facebook, Twitter, Google+, LinkedIn, Pinterest and YouTube.
Cheri Baker, Crowley's Director of Communications, has a career that spans media, agencies and corporate communications. She's a self-described "generalist specialist" and believes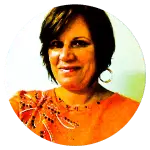 common sense, good grammar, nice manners and a bit of fun make for successful marketing, communications and public relations (actually, a successful anything). Find Cheri Baker on Google+