The Relevance of Archive Writing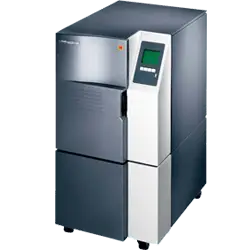 In today's increasingly digital world, new technology is popping up every day, making old technology obsolete. Just think about the changes to music in your lifetime. We have seen numerous technological advancements in the way we listen to and save music, from the record player to the eight-track to the cassette to the CD player and, finally (for today, anyway), MP3. Each new technology improves upon its predecessor, in turn making it obsolete. The same goes for digital storage. Who else remembers the 5.25 inch floppy disk? Now, who remembers what happened to the information saved on those disks? This is one of the problems with digital storage. Today's digital media is not guaranteed to be compatible with future advances in technology. In the archive and records management worlds, the answer to this dilemma is Archive Writing.
What is Archive Writing?
Archive writing is the process of converting digital images to high-resolution 35mm & 16mm microfilm. This provides a long-term, future-proof method for saving important historical documents and images. Microfilm has an average life expectancy of 500 years and can either be scanned to a digital medium in the future using whichever technology is current or – worst case – held up to the light to be read. (For more details on why microfilm is considered future-proof, read The Continued Importance of Microfilm). There are two ways to "write" digital files to microfilm: own the hardware (archive writer) or contract with a service bureau.
Archive Writing Hardware
Archive writers allow users to protect valuable images for centuries by converting digital file formats to microfilm for long-term analog preservation.
The Zeutschel OP500 Archive Writer, exclusively distributed in North America by The Crowley Company, converts all types of digital data – up to 1200 images per hour – to 35mm and/or 16mm rollfilm with resolution up to 11520 x 7200 pixel (81 Megapixel). Formats include all standard file formats (TIFF, JPEG, JP2, PDF and many more). This is the Cadillac of archive writers for archival preservation because of its output flexibility.
Editor's note: In 2017, the Zeutschel OP500 was replaced by the next generation Zeutschel archive writers, the OP600 and OP700. For more information, click here. 
Smaller in size, more affordable and well-suited to business applications with high volumes, the IMAGELINK i9600 Series Archive Writer produces archival-quality bitonal images to 16mm microfilm. The i9600 is a relatively easy and quick way to help protect important documents from tampering or loss.
Additionally, The Crowley Company distributes the Fujifilm AR-1000 archive writer, also suitable for high-volumes and business applications.
Document Conversion Services
Purchasing an archive writer is a significant investment. A more affordable option may be to contract with a service bureau, such as Crowley Imaging. These bureaus can offer a full range of micrographic (digital-to-analog) services such as archive writing or making microfilm duplicates. If a standard conversion (scanning) project has funding, it often makes economic sense to include both methods of preservation – digitizing and archive writing – in the contract as it may offer additional buying power and means less transport/sharing of images and originals.
Read this case study about a collection of the Harvard Divinity School Andover-Harvard Theological Library that was both scanned to digital and also written to microfilm.
If you have any questions about Archive Writing or our Document Conversion Services, please contact The Crowley Company by calling (240) 215-0224. General inquiries can be emailed to [email protected]. You can also follow The Crowley Company on Facebook, Twitter, Google+, LinkedIn, Pinterest, and YouTube.
2 Responses