The Gift of Digitization
With Thanksgiving under my belt (in more ways than one), I'm jumping into the holiday season with two feet. For myself and others across the globe, the next few weeks will be spent combing through aisles of products and relentlessly searching online for the perfect holiday gifts. During my exhaustive search for  presents that are both practical and meaningful, I was reminded of a few Crowley clients that gave the thoughtful and useful gift of digitization in the forms of digital images and scanning hardware.
And we quote: "Crowley is Better Than Santa"
In a previous blog post, we detailed the story of the Herbst love letters and a wife's secret gift-giving plan. The story is so touching, it bears a short reprise (you can read the whole story here).
250 letters between Gene and Maggie Herbst tell of their journey from high school sweethearts separated by summer road trips to a loving married couple separated by World War II. Decades later, the love letters, dating from 1936-1946, were passed to Eric, Gene and Maggie's grandson. The cherished correspondence created a connection to the grandfather Eric had never had the opportunity to meet. As a surprise Christmas present, Eric's wife Kelly decided to digitize the letters as a way to preserve them for future Herbst generations.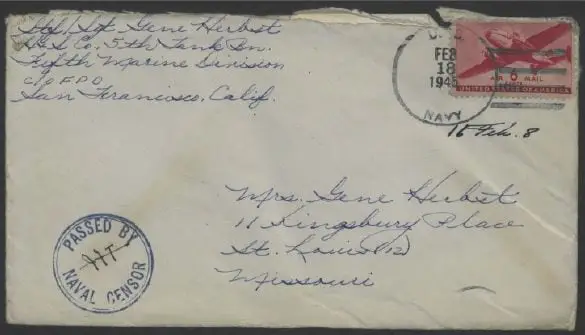 Kelly found Crowley Imaging, our digitization services division, via a Google search. Each letter and envelope were scanned on a Zeutschel OS 12000 large-format book scanner and 500+ final images were output to JPG and multi-page PDF files. A USB with the digital images, along with the original letters, were returned to Kelly in Hermosa Beach, CA.
On Christmas morning, Kelly presented Eric with the USB in a small jewelry box. "…it took him a few minutes to get it together," Kelly remembers. "When he did, he simply said, 'This is the best gift anyone has ever given me.'" A reaction so notable prompted Kelly to send us a sweet thank you email finished with "You [Crowley] are better than Santa!"
Editor's note: While Crowley's main source of milk and cookies is production-level digitization, we welcome the odd personal scanning projects that meet a minimum requirement. Another sweet digitization story is that of Mr. and Mrs. Lawson's 600 letters, digitized as a 60th anniversary gift. To quote a popular Christmas romantic comedy, love actually is all around.  
The Gift of Speed: Aperture Card Digitization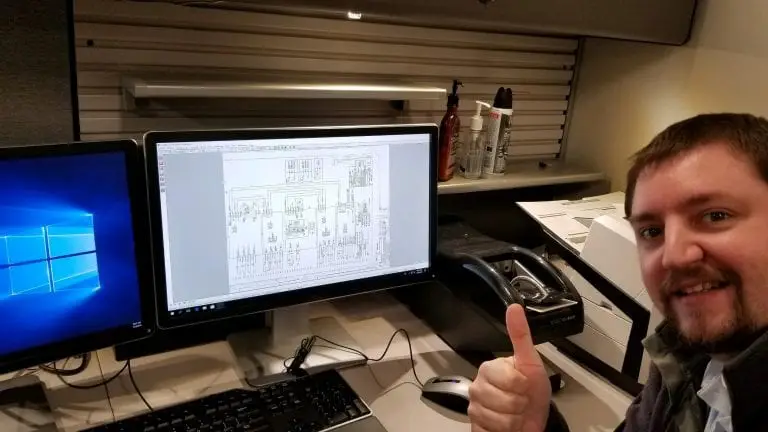 Technology is a universal hot ticket item for the holidays For those in the digitization world, it is more than popular, it is necessary. With ever-evolving technology, collection custodians are faced with the task of finding the best scanners with the latest features and image quality while staying within their budget.
Last December, Southern Nuclear, a nuclear energy facility based in Birmingham, AL, found themselves with a 2017 end-of-year budget surplus (something I know nothing about) and contacted Crowley for information on the C400 aperture card scanner to help their records department.
With nearly 100 facilities and plants around the U.S., Southern Nuclear has enough records to fill Santa's sleigh a few times over. "Each location has at least 50+ years of documents, aperture cards, microfiche and microfilm records with new ones being created daily," says Cohen Anderson, Southern Nuclear's corporate nuclear records specialist. "Conceptually, our records sometimes feel similar to the universe, ever expansive!"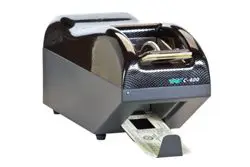 Aperture cards have an impressive history, but in short, the media is chiefly used by those in the industrial and technical fields because it allows large-format materials such as blueprints to be reduced to a small fraction of their original size, written to microfilm and easily stored.
Southern Nuclear's aperture card collection holds the plant's civil, mechanical, electrical, piping and instrumentation diagrams and drawings, calculations, correspondence and material lists dating between the 1960s and 1980s. While current records are no longer written to aperture cards, the information in the collection is still used by plant engineers, technicians and other staff. This made creating convenient digital access a priority for the records department, followed closely by the desire for preservation and reduced physical storage.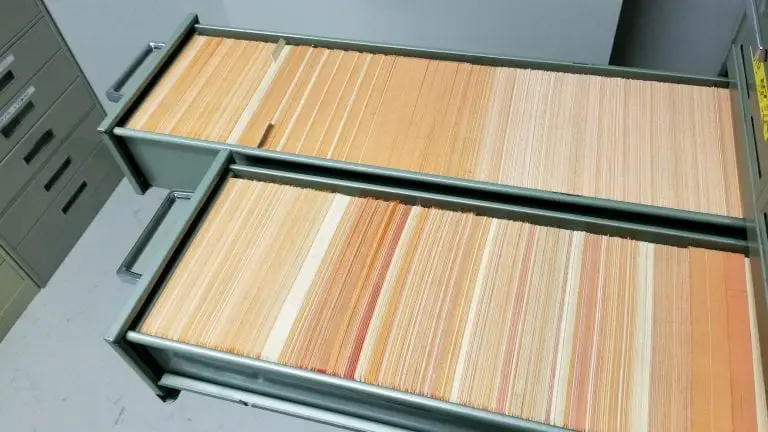 The C400's batch scanning mode has increased Southern Nuclear's conversion operation significantly. "It saves a tremendous amount of time for us," says Anderson. "The Hollerith reading capabilities, which automatically names the files, plus the batch scanning really takes things to another level for us. The C400 has streamlined the entire scanning process." Before the C400, Southern Nuclear used a single card scanner. With the C400 automated batch scanner, an operator can digitize up to 150 aperture cards at a time while working on other tasks.
The gift of speed and efficiency is one I wish someone would grant me (the Flash is my role model) but it is equally as cool to give someone the gift of an easier day-to-day process.
The Gift That Keeps on Giving
On a large scale, digitization itself gives the world the gift of lasting information and widespread access. Whether preserving family scrapbooks, photo negatives, digitizing microfilmed newspapers for the safeguarding of history or creating digital access to county birth, death, marriage and other records, digitization services and hardware can provide longevity and easy access for public and private collections for generations to come. Crowley is honored to play a part in the exchange.
Share and preserve your collections by finding out more about Crowley scanners or scanning services. Call (240) 215-0224 for more information or get a quote today.
[Hannah-Clawson]