Split-Coast Debut: Unveiling the InoTec 8X1 Across the U.S.
October is officially here and we are just a few short weeks away from the U.S. debut of the InoTec SCAMAX 8×1-series ultra high-performance document scanner. After making its first appearance at CeBIT in Germany, InoTec's home country, the 8×1-series is now making its way to the U.S. As InoTec's exclusive North American distributor, we want to give our continent a proper introduction to the 8×1, so we are planning not one, but two debut events.
Why the Hype?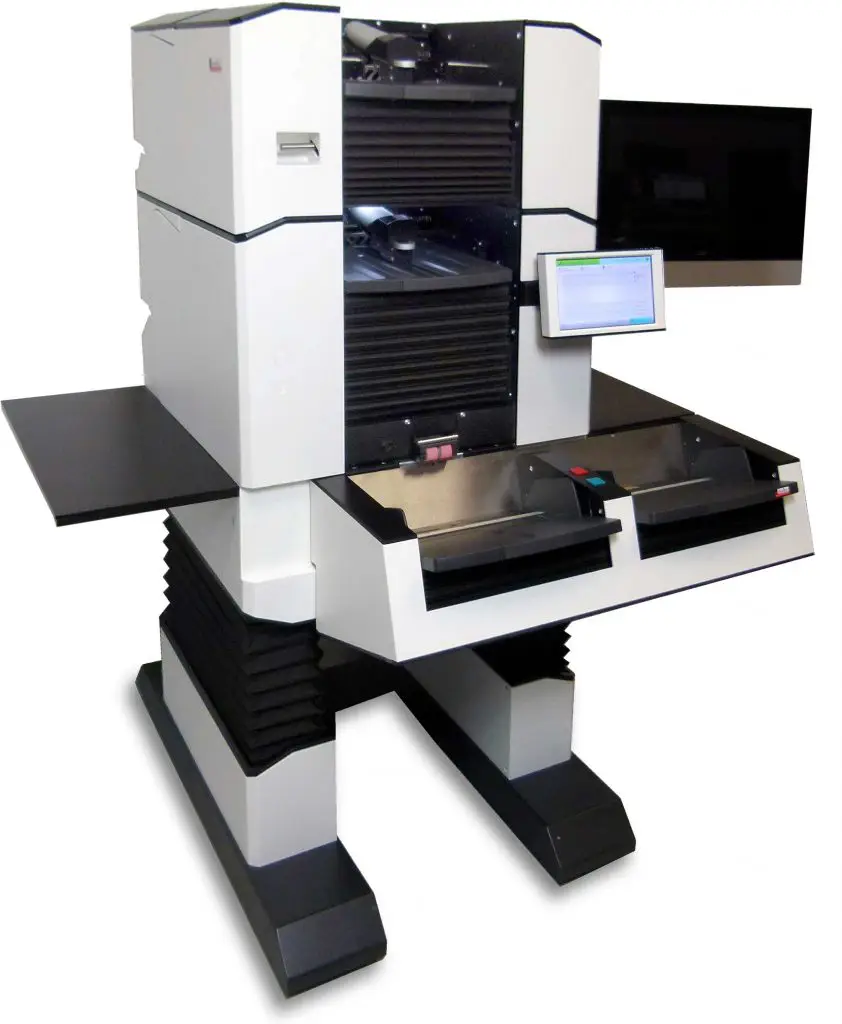 The InoTec 8×1-series Ultra High-Performance Document Scanner is pictured here with the optional dual input and output trays.[/caption]
This product launch is not just about a new scanner; it marks InoTec's foray into the arena of high-performance document scanning. The desktop 4×3-series has a reputation for speed and accuracy, but the 8×1 series takes throughput and efficiency to a whole new level for those with high-volume records and document conversion requirements. With this ultra high-performance scanner, InoTec is now able to compete with other high-speed offerings in this space, such as IBML and BancTec.
InoTec vice director of international sales, Wolf-Christopher Gramatte, believes that a major competitive advantage of the 8×1 series is its time- and cost-saving capabilities. He explains, "Due to the small footprint and unique features such as our patented dual input hopper and second output tray, an operator is able to run two scanners easily. On a competitive unit, you might need two or three operators – one to input paper, one for output and a third for resolving paper jams/troubles." He continues, "With our concept, production will be more effective because you can run the scan job with fewer operators or you can scan much more with the same number of operators. However you spin it, the result will be a cost-savings." Another competitive advantage of the 8×1-series is its relatively smaller size. A recent article in Document Imaging Report states, "A standalone device, the 800 series has a considerably smaller footprint than the open track scanners that InoTec is primarily positioning it against."
Competition aside, this document scanner was designed for the end-user, which in many cases may be a service bureau. InoTec's main focus is to improve the digitization process. An article in Document Manager (DM), a U.K. publication, observed of the 8×1 series, "It features a number of clever functions that clearly show that InoTec researches its target market in depth, and makes its products to suit their real world requirements. It is designed to offer both high-volume solidity and reliability, combined with high resolution scanning for optimum data integrity." InoTec's intended users include records managers, mailroom operatives, service bureaus and others dealing with large volumes of documents on an ongoing basis.
As a layperson, I have witnessed the InoTec 4×3-series scanners operating in our service bureau and was impressed; watching double-sided pages pass through and appear on the PC screen faster than I could blink. Then I caught a glimpse of the 8×1 in action and I was amazed by its speed and dexterity. For my part, I cannot wait to see this machine in person when it hits the East Coast after ARMA.
WANT TO SEE FOR YOURSELF?
West Coast Debut

The InoTec 8×1 series will make its West Coast debut at the ARMA LIVE! expo in sunny San Diego, October 26-27th. Wolf-Christopher will be joining Crowley in booth 1621 to unveil the 8×1, as well as demo the tried-and-true 4×3-series scanners. Crowley will also be exhibiting an array of micrographic, document and book scanning equipment. Read our previous blog post to find out more about what you can expect to see at ARMA 2014.
East Coast Debut – Free to attend
For those not travelling to ARMA, Crowley will host a special 8×1 preview event for East-coasters on Wednesday, November 5th. The event will be held at Crowley's Frederick, MD headquarters, conveniently located just an hour outside of D.C. and Baltimore. There will be two individual sessions to choose from: 9:30 – 11:30 a.m. and 2:30 – 4:30 p.m. Attendees will be introduced to the InoTec 8×1-series and participate in a demonstration and question and answer period. The session will conclude with a Crowley facility tour. The event is free to attend and light refreshment will be included.
Email me to reserve your spot. There are only ten spots available for each session, so please confirm your reservation as soon as possible.
Want a Sneak Preview?
This is one pretty impressive document scanner! See for yourself in the latest video demo:
If you have any questions about the capabilities of the InoTec document scanners or would like to register for ARMA or the InoTec 8×1-series East Coast event, please contact The Crowley Company by calling (240) 215-0224. General inquiries can be emailed to [email protected]. You can also follow The Crowley Company on Facebook, Twitter, Google+, LinkedIn, Pinterest and YouTube.
Author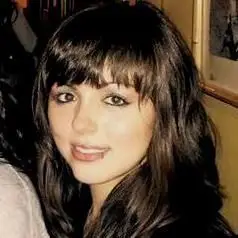 With a bachelor's degree in Mass Communication from Towson University, Camily Bishop serves as The Crowley Company's sales and marketing assistant. A self-proclaimed member of the grammar police and avid reader of classical fiction, you can find her curled up with a good e-book or, on a nice day, experiencing the great outdoors – perhaps at the nearest wine festival.