Speaking Greek in the Service Bureau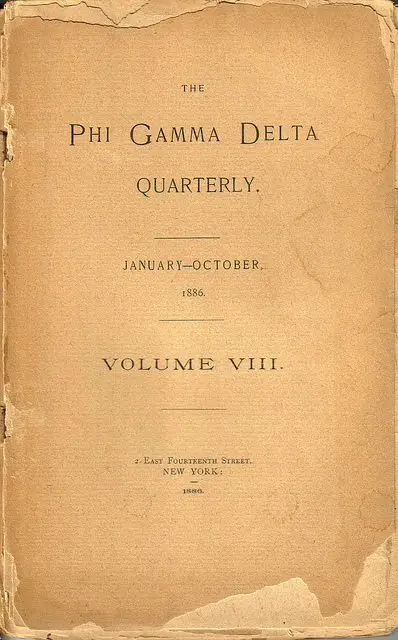 When I told my parents I wanted to join a sorority years back (the exact number a closely guarded secret), the response was swift: "Why?" Years later, I have occasion to pose the same question (with far less incredulity) to a few of the Greek letter organizations that have chosen to digitize their correspondence and photo collections with Crowley Imaging. It became quickly apparent that the answer is far more credible than my own had been.
As Wikipedia aptly describes, fraternities and sororities are Latin-based fraternal social organizations (thus the "brother" and "sister" references) for mostly undergraduate students.  As a former "Greek" (having proved that if you let your dues lapse post-college the hurrah of "Greek for Life" does not ring true), I understand the appeal of delving into my sisterhood's national and chapter history online.
Digitization specialist Meghan Wyatt estimates that over the years, Crowley Imaging has converted tens of thousands of images from newsletters, magazines, correspondence, postcards, photos and more from local chapters and national Greek headquarters.
For Pi Kappa Phi fraternity, headquartered in Charlotte, NC, Crowley's service bureau digitized 99 issues of the organization's magazine, Star & Lamp, with the first issue dating back to 1914. Now online, the Star & Lamp offers insight to both the fraternity and to social and academic life throughout the past century. Says Katie Baker, Pi Kappa Phi executive assistant and office manager, "We wanted to have searchable files for our membership and a digital backup for historical safety." The archives were delivered to Crowley in a combination of bound volumes, folded tabloids and letter-sized stapled issues. Per client request, the bound volumes were scanned intact, with a slight overlap in the book gutter to ensure the capture of all data to the viewer. To deliver the best image quality and minimize any type of damage to the material, these volumes were scanned on a Zeutschel 12002-series overhead scanner. Depending on the original media, the images were scanned as either 300dpi grayscale or 300dpi color jpegs; all were converted to multi-page PDFs and named according to volume, season and year. Now posted on the fraternity's website, Baker notes that the members are pleased to have this resource.
This 1932 issue of Star & Lamp magazine opens with a fluent graduation message, written during the early years of the Depression, that is well-worth the read.
[Issue Code]
For Phi Gamma Delta, headquartered in Lexington, KY, Crowley Imaging digitized images from bound books and 16mm microfilm. With permission from the client, the deconstructed pages of the bound volumes were scanned into 300dpi color jpeg files using an InoTec 4×3 rotary scanner. An additional 60,000 images were scanned on a Mekel MACH-series microfilm scanner into 300dpi grayscale jpeg files. Both the document and microfilm digitized images were also processed into multi-page searchable PDF files and named by issue and volume number. Although the PDFs are not currently online, cover images of the fraternity magazine – which dates back to 1882 – can be found on one of the groups' Flickr albums.
No experience wasted.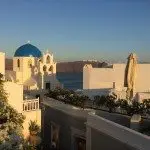 As a post-script to my own Greek experience, I was recently able to prove that my sorority membership actually served the academic purpose I had promised my parents it would so long ago. (They were not naïve enough to believe me, of course). I had the opportunity to spend some time in the beautiful and hospitable country of Greece in September and – surprisingly – was able to read Greek. There's a lot of my past that is hazy, but until I take my last breath I will be able to recite the Greek alphabet three times before the match burns out. Who knew that skill would come in handy?
Learn more about the digitizing capabilities of Crowley Imaging     
For more information on the digital and analog services offered by Crowley Imaging, please visit our website or call (240) 215-0224. General inquiries can be emailed to [email protected]. Stay in touch and follow The Crowley Company on Facebook, Twitter, Google+, LinkedIn, Pinterest, and YouTube.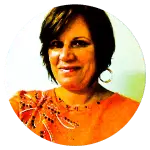 Cheri Baker, Crowley's Director of Communications, has a career that spans the realms of agency and corporate communications. She's a firm believer in common sense, good grammar, nice manners and a bit of fun. Find Cheri Baker on Google+