Small Changes, Big Impact: Discover the Next Generation zeta Book Scanner
This week, Zeutschel – Crowley's longtime distribution partner based in Tübingen, Germany – announced the next generation of the zeta walk-up book scanner. While the new zeta remains true to the original's capture ability and ease-of-use, there are a several hardware and software advancements that will have a major impact on operation. In this week's blog, we'll give you the skinny on the zeta scanner enhancements, features and how to upgrade your existing unit (or buy a new one if you've been holding out)!
While students, staff and researchers enjoy the zeta scanner as is, our tech-driven world demands that even popular products (think cell phones) adapt to new technology. Behind the scenes, the zeta software has been constantly adapting to new technology and gaining features since it hit the market in 2011, but the hardware itself has remained relatively unchanged…until now.
This slideshow requires JavaScript.
A Library Scanning Staple
Over the past nine years, the zeta book scanner has become a popular walk-up scanner in libraries, universities, genealogical centers and other research institutions. Just a sampling of clients include: The British Film Institute at Southbank Library; Texas A&M; Daughters of the American Revolution; and many others. Beyond convenient capture and ease-of-use, the zeta affords institutions a way to minimize damage to their original materials through a safe overhead design, increase material access through Interlibrary Loan compatibility and offer revenue-generating opportunities through pay-per-scan options. The zeta scanner is also a four-time Modern Library Awards (MLA) winner, an acknowledgement that is voted on by scanner owners and library end-users.
Bigger, Better Touchscreen (Without a Larger Footprint)
The majority of the new zeta's enhancements center around it's updated 21.5" high-definition (HD) touchscreen interface — nearly double the 11″ screen size of the original. The edge-to-edge display gives users a larger space to view the details of their scans at an improved 1920×1080 pixel screen resolution. A thinner glass screen enhances touch reactivity for better responsiveness.
Knowing how precious library space can be, the touchpanel only increases the footprint of the zeta book scanner by 2″ so upgrades do not require additional table space.
Windows 10 Operating System
Like winter in Westeros, Windows 10 is coming. Eventually, all PCs and PC-based equipment will have to update to the latest software. The frequent calls to Crowley's technical support department regarding Windows 10 integration on scanners confirms for us that the update is affecting institutions across the nation faster than a hoard of white walkers. The new zeta with version 1.6 software operates using Windows 10 to give your IT department one less update to worry about! Huzzah!
Faster Software Operation and Saving
Within the big, beautiful new touchpanel lies a powerful new Core i3 processor. This hastens the operational speed of the panel and software to allow users to quickly perform editing options such as automatic deskew and book curve correction, to add images to the cart and to save or send.
Upgrade Now to Save 40%
Hands-down the best feature about this next generation is that your existing zeta scanner can have all this functionality through an upgrade! Now through March 29th, The Crowley Company is offering existing zeta owners 40% off an upgrade kit. The kit includes a 21.5″ HD touchscreen (with all the features mentioned above), 1.6 software and free remote installation support! Existing zeta owners can protect their investment even further with 30% off software maintenance contracts.
Don't miss this chance to boost your scanner offerings! Call (240) 215-0224 for details and pricing.
---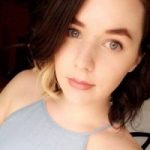 Hannah Clawson is The Crowley Company's Communications Coordinator. After working in the Technical Service department for two years, she is happy to put her technical knowledge and communications degree to good use in another facet of the company. When not traipsing the halls of Crowley, she can be found cruising vintage stores, writing about her favorite bands or at a local rock show.
3 Responses