Digitized County Records Now Available to the Public in Cecil County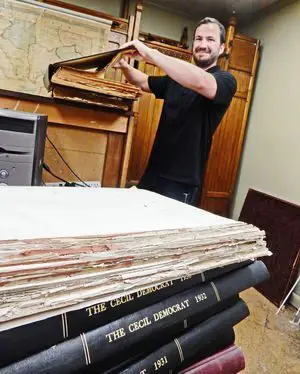 Elkton, Md. (by Eric Mease, special to the Cecil Whig) – The Historical Society of Cecil County stepped into the electronic age last week when it took possession of electronic versions of the Cecil County Slave Records (1853-64), Alms House Record books, the Elkton Press (1823-29), Perryville Record (1893-1904) and nine bound volumes of the Cecil Democrat.
To read the full story posted in the Cecil Whig on Saturday, June 6th, 2015, click here.