Advanced Data Solutions Joins Crowley Reseller Network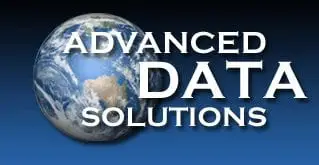 Frederick, Md. and Oldsmar, Fl. – The Crowley Company (Crowley) announces today that Advanced Data Solutions (ADS) has joined the company's United States reseller network. ADS will carry the Crowley line of patron book and microfilm scanners including the Crowley ODS overhead document and book scanner, the UScan+ Universal Film scanner series and the Zeutschel zeta book copy system.
Crowley channel manager Chris Stanley notes that "ADS has a long history with Crowley as a client of our Mekel Technology production-level (high volume scanning) microfilm and microfiche scanners, which they have successfully use in their service bureau for several years. This expansion of our relationship is representative of the mutual respect our two companies have for each other and I'm excited about having them on board as resellers."
John Civale, ADS vice president of sales, adds "The addition of these scanners to our product portfolio brings a new dimension to our offerings and can help expand our clientele to include libraries, universities, historical and genealogical societies and other organizations with walk-up patrons. These scanners will allow end-users to save images from books, documents, microfilm, microfiche, film negatives, slides and other media directly to a flash drive, printer or email. This not only enhances the customer user experience, it saves staff time and consumables for the purchasing organization."
In addition to their focus on patron scanners, ADS will be able to offer prospects the full Crowely distribution line which includes production-level blip film, document and aperture cards scanners, as well as the IMAGEhost microform digitization and hosting solution.
###
About The Crowley Company
The Crowley Company, with offices in Maryland, California and the UK, is a world leader in the manufacture and resale of microfilm, microfiche, aperture card, book and document scanners and software. The company's service bureau division provides an extensive number of digitization services for most media. Markets served include academic, publishing, commercial, government and archive sectors. Manufactured brands include Crowley, Mekel Technology and Wicks and Wilson.
About Advanced Data Solutions
Advanced Data Solutions (ADS) has been serving Florida government and commercial customers since 1999. With a beginning focus on providing clients an easier way to manage paper and electronic records, the company is now a leader of imaging technology including the transition from old technology (microfilm) to digital archiving.