When You Can't Be Everything to Everybody…Partner Up

In business, it's sometimes hard to resist the temptation to add a product or service just because someone has asked for it. There's a balance between the desire to please and the cost to invent (or re-invent) the wheel. If two businesses are willing, strategic partnerships can be the ideal solution – offering clients enhanced services without added expense or elongated learning curves for any of the parties involved. Two recent partnerships have reminded us of the benefit of pairing together with experienced associates.
HistoryIT: Collection Planning, Metadata Implementation and Hosting

Last week, Crowley announced a partnership with Maine-based HistoryIT. In the shortest of descriptions, Crowley Imaging will perform digitization for HistoryIT clients and HistoryIT will provide Crowley clients a range of services from strategic planning to metadata implementation to content development for building and maintaining digital collections. Notes Pat Crowley, vice president of The Crowley Company, "This partnership will allow clients of all sizes and incomes to move beyond digitization for preservation. Particularly for those without a significant IT infrastructure, this pairing will give clients an affordable option for hosting searchable collections through HistoryIT's ArchivesTree™ platform." HistoryIT founder Kristen Gwinn-Becker, PhD, agrees, saying "The real challenge for so many that maintain historical collections is understanding how to remain relevant in the digital age. Knowing which materials to digitize, how to fund projects, how to sustain them and – perhaps most importantly – how to draw in wider audiences to the stories their archives contain, is absolutely critical to the survival of many cultural heritage organizations."
An example of how this partnership will work can be found in a project with the University of Indianapolis, which paired HistoryIT and Pop Up Archive, a provider of speech-to-text technology. Explains Gwinn-Becker, "Images, documents and artifacts from [Indy's] Digital Mayoral Collection were digitized* and hosted with comprehensive metadata in our ArchivesTree™ platform. For the audio materials, Pop Up Archive created time-stamped transcripts and auto-tagged the materials with terms from the account's subject library. HistoryIT metadata experts then provided high-level quality control to confirm that the technologies were properly working to build integrated metadata. By combining our skill sets and cutting-edge technologies, we were able to make the audio portion of the collections fully searchable. More importantly, the materials are fully searchable in a way that is integrated with the rest of the collection, rather than existing as a separate collection. If you search the collections for "James Brown," you will discover documents as well as audio recordings." Notes Anne Wootton, CEO of Pop Up Archive, "Bringing audiovisual collections to light requires wide-ranging expertise in digitization, data modeling and human-computer interaction. We spend a lot of time thinking about how lost historic voices, once digitized, are best shared with today's world. We rely on partners like HistoryIT to provide complementary services that help take collections from dusty shoeboxes to search engine discoverability."
In the future, the example above could be a Crowley-HistoryIT-Pop Up Archive collaboration, giving clients with diverse collection media a single source solution.
Hardware Partners
Over the years, The Crowley Company has held long-term partnerships with both hardware manufacturers, such as Zeutschel, InoTec and Qidenus, and a host of stateside and international resellers and contractors. Inked this week, Crowley welcomes Greener Global Solutions (GGS) as a strategic reseller partner.  An Atlanta-based minority-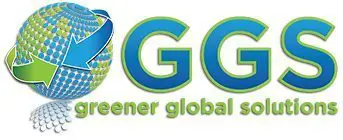 owned firm, GGS offers end-to-end document management solutions which include several Crowley distributed and manufactured capture products.
Choose Your Partners Wisely
In our three-plus decades of service to the archival preservation and records management industries, Crowley has had the pleasure and benefit of many partnerships. A large majority have stood the test of time and surpassed 10 and even 20 years of collaboration. In choosing partners who share our commitment to the customer and who believe in doing a few things right instead of many things okay, we've forged alliances that allow us each to offer a full range of client solutions while providing clients a single point of contact for multiple services.
For information on how HistoryIT solutions may fit into your digitization efforts, call (240) 215-0224 or email [email protected]
*At the time of the Digital Mayoral Collection project, HistoryIT had an in-house service bureau. Digitization services are now outsourced to imaging operations such as Crowley Imaging.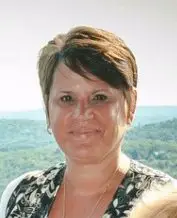 Cheri Baker, Crowley's former Director of Communications, has retired but retains her love for writing and all things Crowley. With a career that spans newspaper, agency and corporate communications, her goal remains to dig behind the scenes and tell the story - whatever it may be. Find Cheri Baker on LinkedIn+
2 Responses