The Down Low on TCO (True Cost of Ownership) Part 1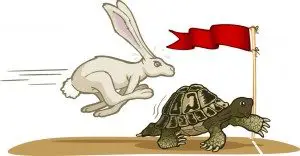 In more than thirty years of demonstrating production-level digital scanners and analog equipment to clients worldwide, Crowley has found that one fact has remained constant: comparisons are very rarely apples-to-apples. Once the client need has been clarified (fodder for another blog), there are often multiple scanner options available. Sometimes they're ours. Sometimes they're not. Always, though, we encourage prospective buyers to consider the true cost of owning a scanner – including the hidden variables – just as you would with any major personal purchase.
All scanners are not created equal. We've identified three primary areas for prospective scanner owners to consider:
Accuracy
Productivity
Total Cost of Ownership
Accuracy
The scanner purchased must provide the level of detail that you need now…and in the future. Sounds like a no-brainer, but purchasers must consider their optimal end-use which may not be the same in one year as it is today. Carefully consider hardware such as optics, camera, etc. Will these provide the level of image quality or media protection that you might need down the road? Will they provide optimal OCR accuracy to minimize OCR correction efforts? Does the unit offer color correction and/or a white reference (the capability to calibrate itself) in order to provide continuous image quality and to avoid re-scans, etc.? Will the unit automatically check for the eight parameters that influence image quality (refer to our blog on image quality)? Is the scanner equipped with software that offers the latest imaging tools? Is it user-friendly? Does the software integrate easily into the existing operating system, network or workflow? An intelligent capture software can help to increase productivity by offering functions that reduce human intervention such as "on-the-fly" treatments, automatic page recognition, automatic metadata insertion and more.
To illustrate this point, one of our manufacturers recently had a client who switched from a long-time brand they thought was sufficient when they were shown that the new scanner, due to higher image quality accuracy – which lead to better OCR results – actually proved to be 30% more accurate across the entire production. This allowed the client to complete the project sooner than forecasted and at a higher profit margin.
Productivity
Just because a scanner offers a high rate of images per minute (ipm) or pages per minute (ppm) doesn't mean it will be the most productive in every situation. These are essentially just a measurement of motor speed and are only part of the equation for success. Prospects must consider the scanner's true throughput per day/month. Just a few questions to ask are: what is the daily duty cycle of the scanner? How many scans can it provide before threatening downtime? If there is a technical issue, how long does it take to correct? How long does it take to get spare parts? How many operators does it require? How much training is involved to coax the maximum benefits from the scanner? Is the unit ergonomically engineered to reduce operator fatigue? Buyers should also consider manufacturer reputation – do they have a reputation for using quality hardware and robotic materials? Are their units suitable for the environment and type of use they'll be getting?
The tale of the tortoise and the hare is an extreme example, but it is a reminder that faster is not always better (or smarter). There are many scanners that are both fast and smart – just make sure that they offer the right application for your needs.
Read next week's blog to discover the total cost of ownership variables that need to be considered prior to a scanner purchase.
In the meantime, if you have any questions, please contact the Crowley Company by calling (240) 215-0224. General inquiries can be emailed to [email protected]. You can also follow The Crowley Company on Facebook, Twitter, Google+, LinkedIn, Pinterest, and YouTube.